Lanjaron, "Puerta de la Alpujarra"
Why not stay a while in the friendly town of Lanjaron and enjoy a series of walks here? Lanjaron is rightly billed as the "Door to the Alpujarra". It is quite centrally located for not only the Alpujarra but also the coast, just 30 minutes away and Granada, 40 minutes away. There are plenty of hotels, guest houses, villas and apartments for all tastes and budgets.
The hiking too has a lot of variety from easy half day rambles to full on challenging day routes.
We can assist with accommodation or it is very easy to book using either booking.com or hotels.com. There are lots of bars and restaurants in the town.
Then let our knowledgeable local guides show you the best of the area. Below we detail some of the walking routes available from the town to give you an idea.
When?
The Walks
Arranged from the easiest to the hardest
---
Ermita San Isidro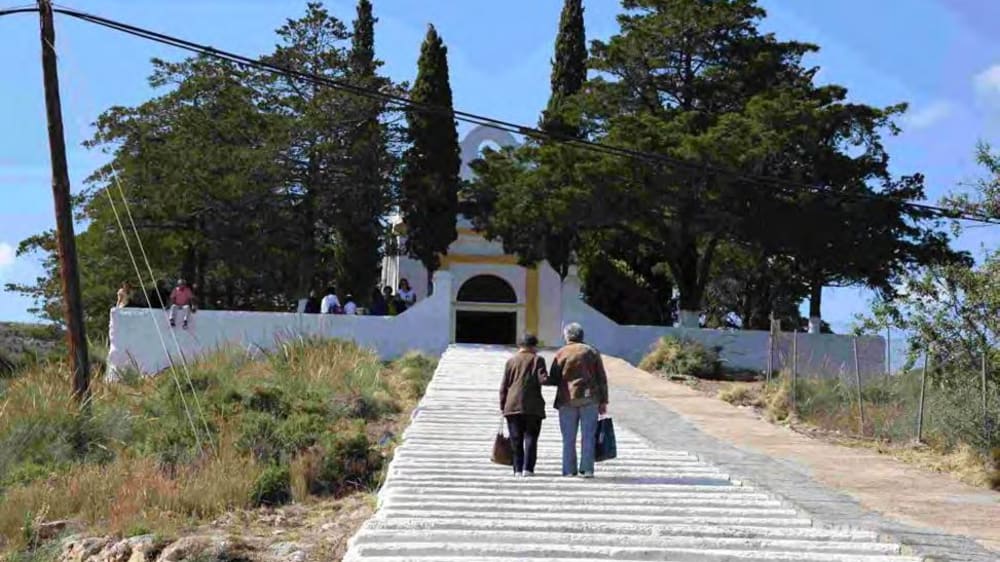 Short walk to small church
Close to town
Ermita San Isidro
Easy One Way walk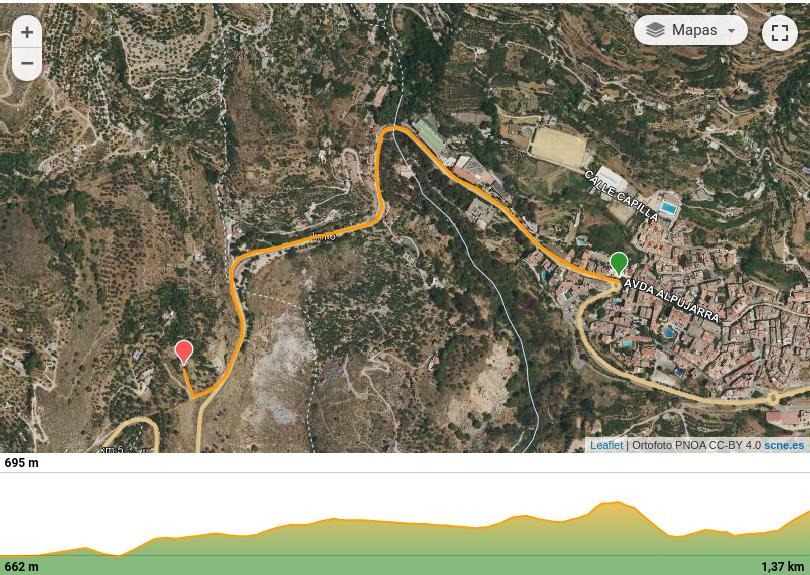 ---
Ermita Tajo de la Cruz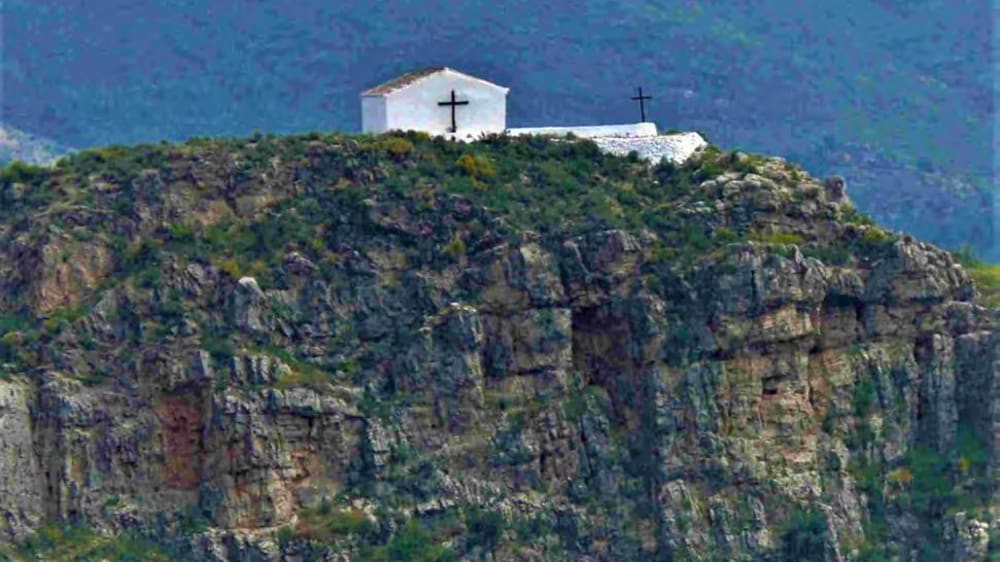 Impressive viewpoint over Lanjaron
Short walk to small church close to town
Ermita Tajo de la Cruz
Easy One Way walk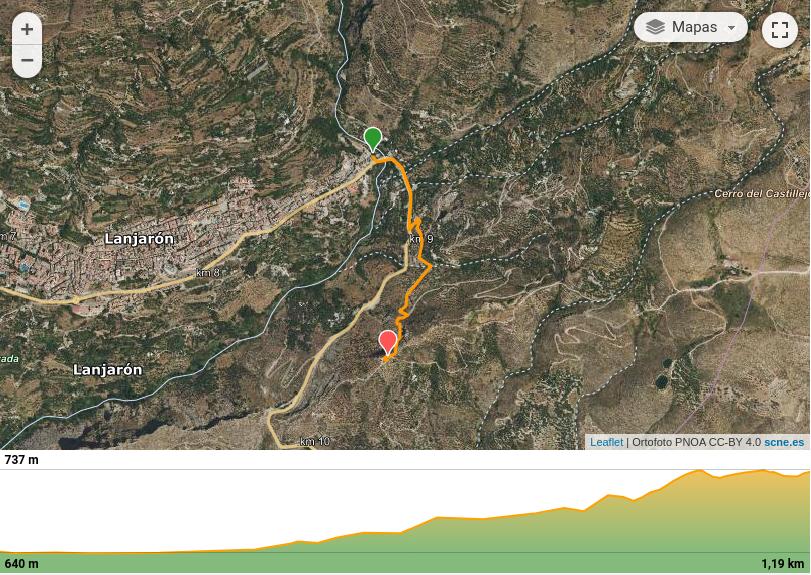 ---
Castillo de Lanjaron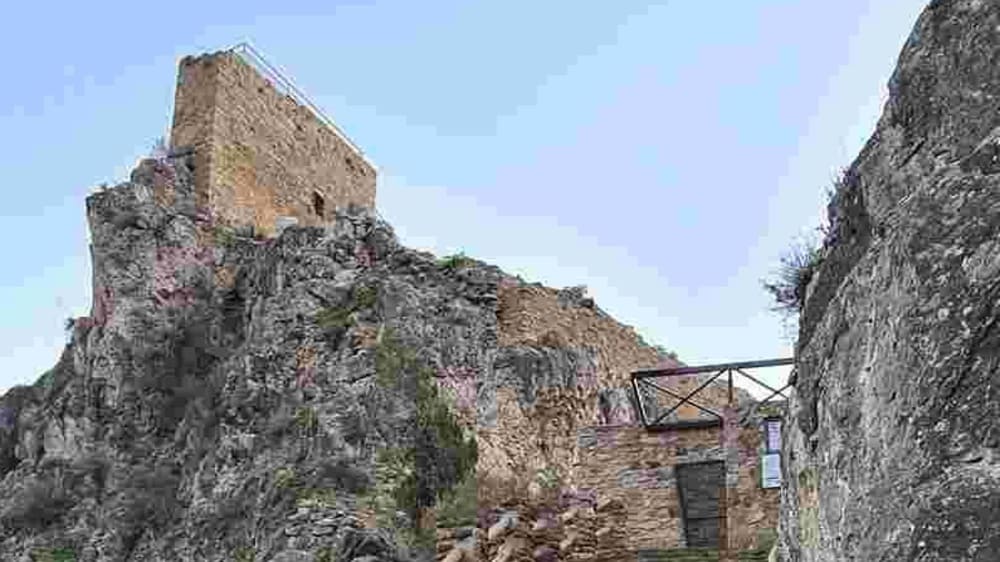 Ancient Arab Castle
"Acequia" Waterways
Short walk, close to town
Castillo de Lanjaron
Easy One Way walk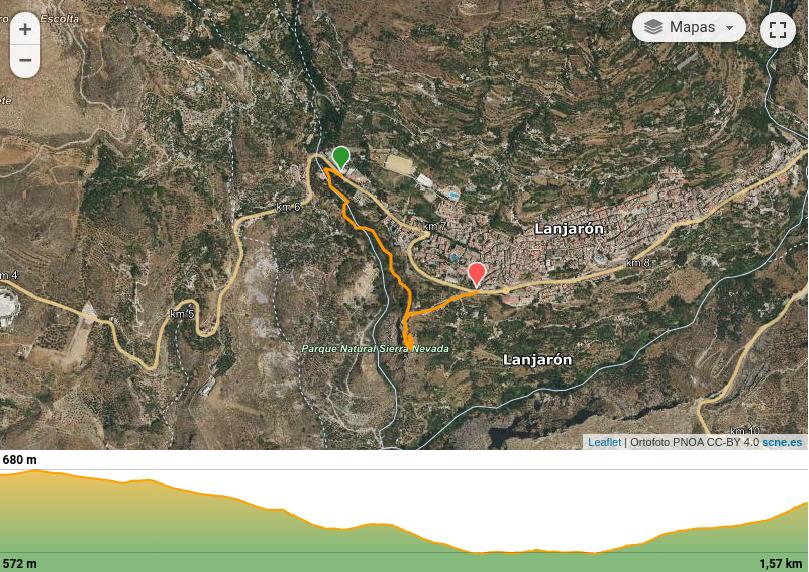 ---
Ruta Pescado (short)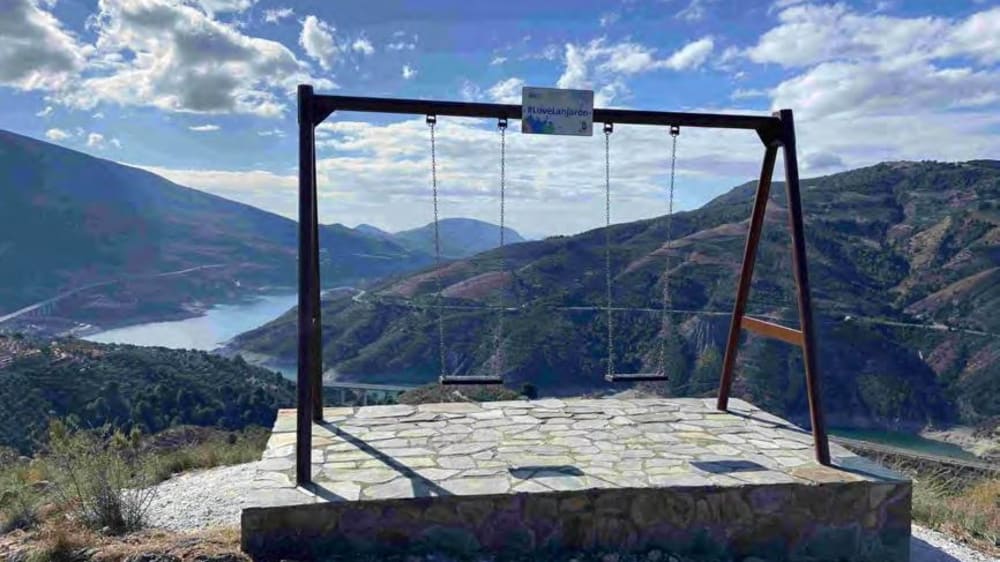 Views to coast and mountains
Spectacular Mirador with swings
On good tracks but one steep section
Pescado Pantano Corta
Moderate Circular walk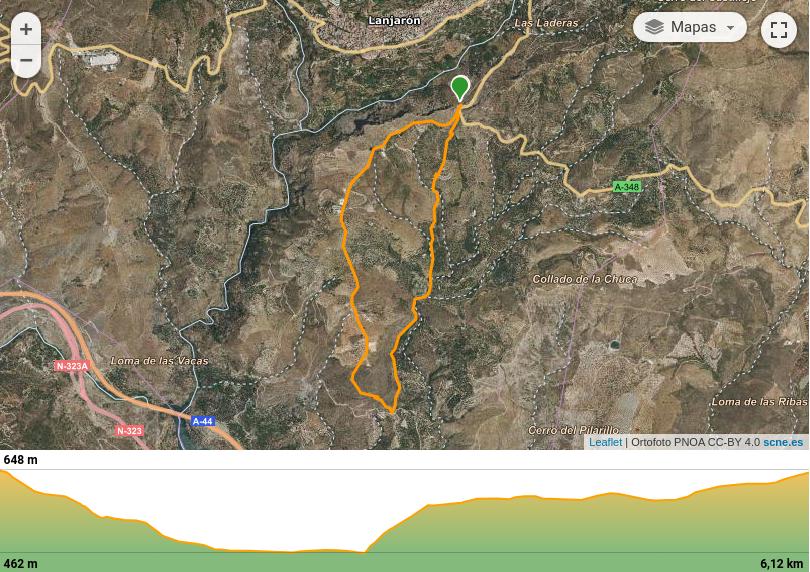 ---
Huerta de las Monjas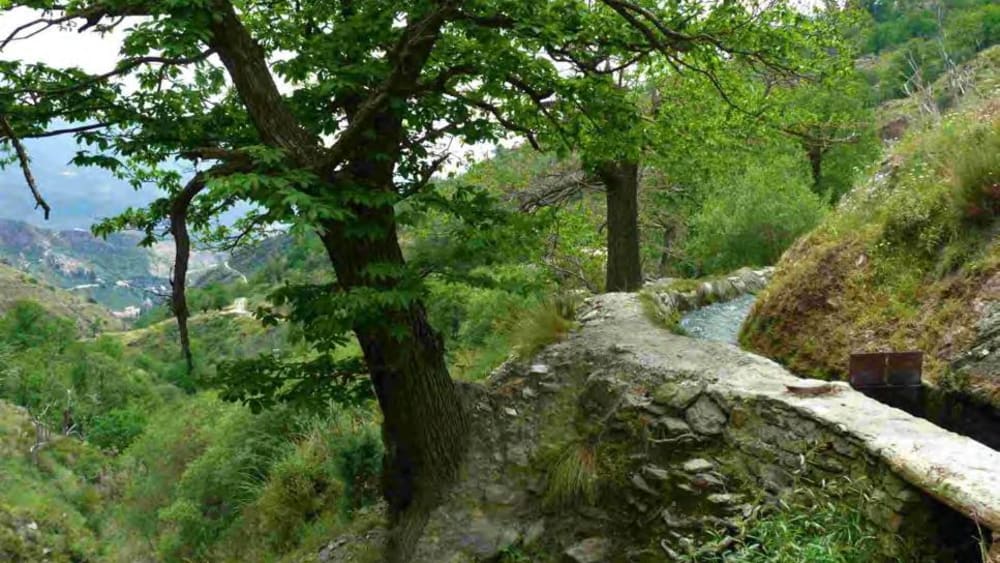 Circular walk close to town
Spectacular narrow walkways
Views over Rio Lanjaron Valley
Huerta de las Monjas
Moderate One Way walk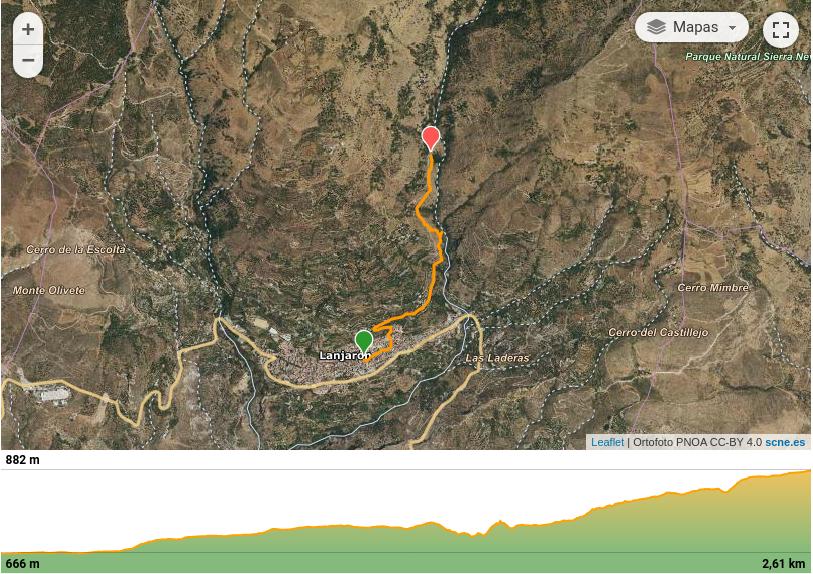 ---
Aceituno - Cecarta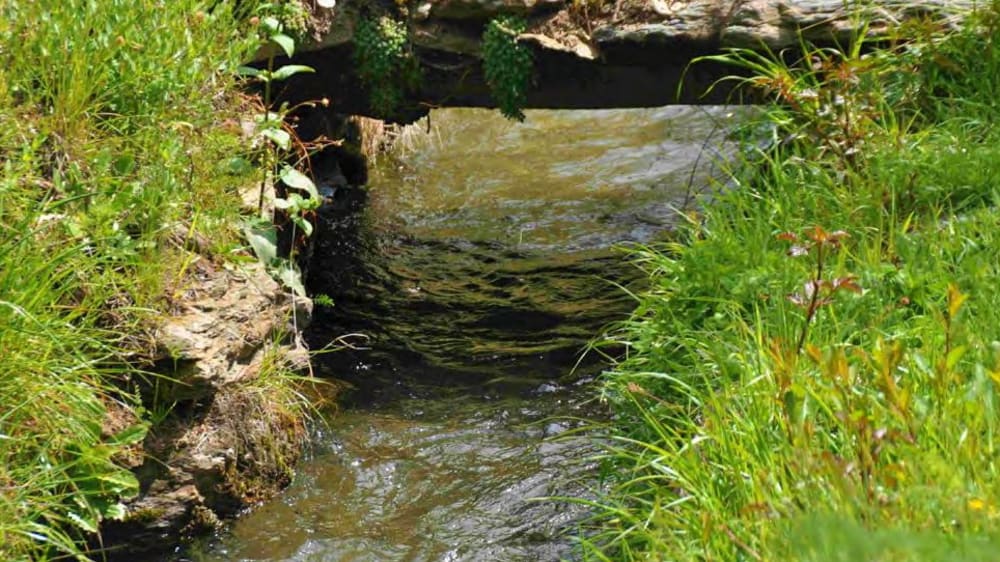 "Acequia" Waterways
Views over Rio Lanjaron Valley
Spectacular narrow walkways
Tajos Colorado cliffs
Aceituno - Cecarta
Moderate Circular walk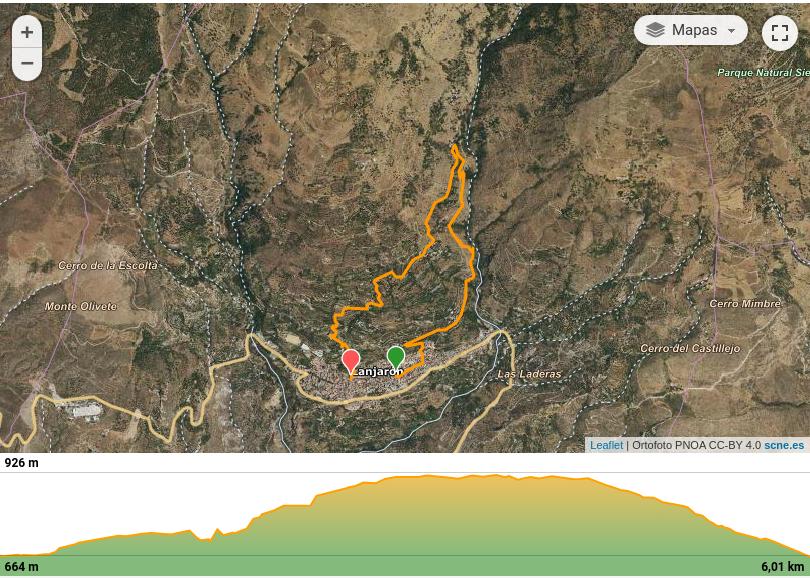 ---
PR-A 345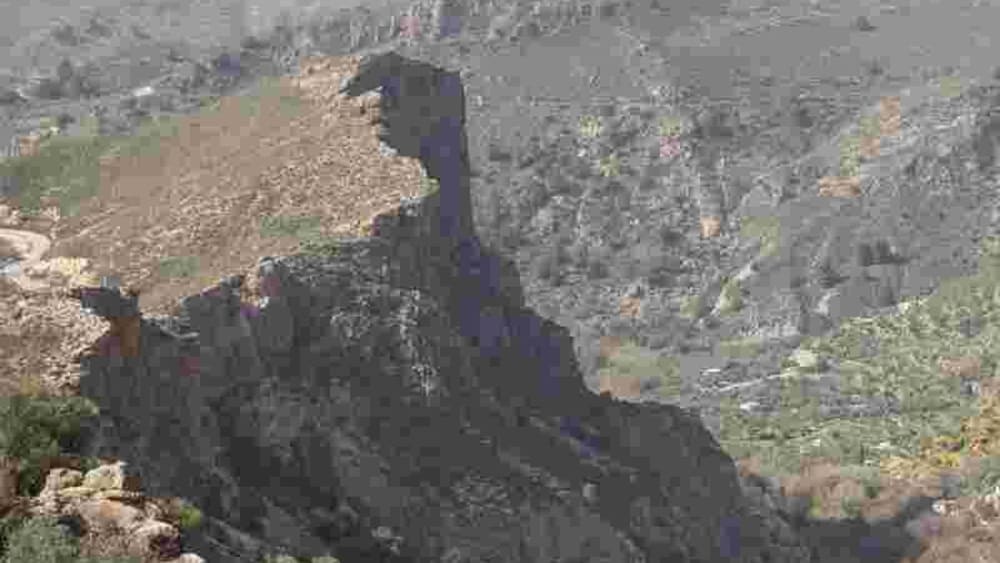 Walk encircles the whole town
Superb viewpoints
Tajos Colorado cliffs
PR-A 345
Moderate Circular walk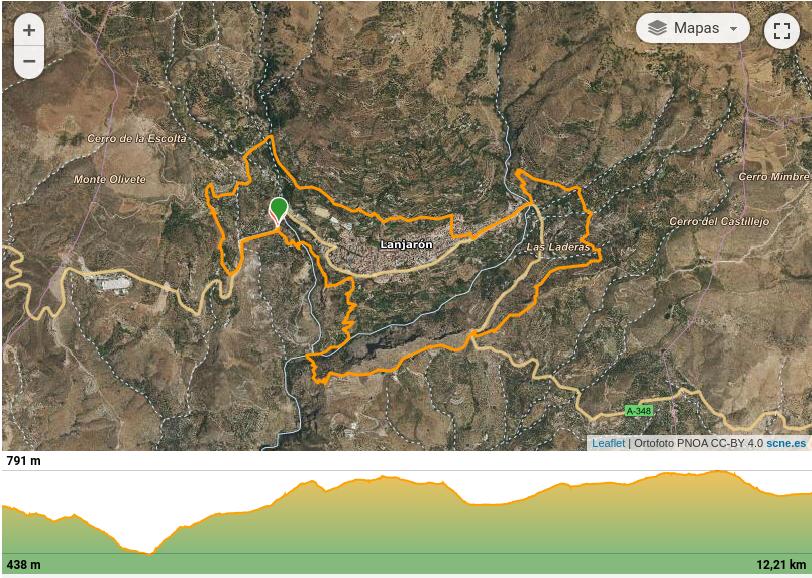 ---
Sendero Pedro Calvo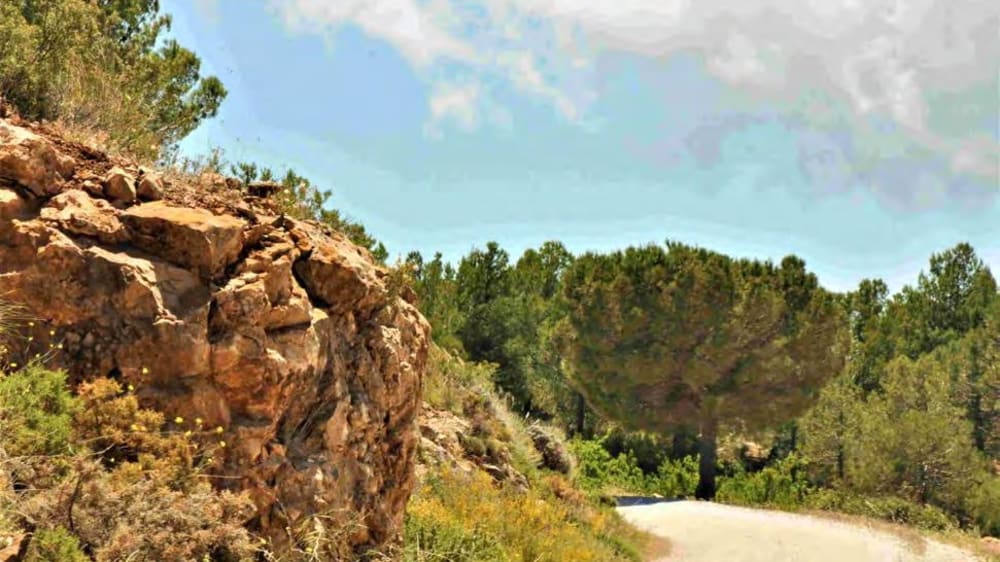 Views to coast
Springs at Pedro Calvo
Out and back same way
Sendero Pedro Calvo
Moderate One Way walk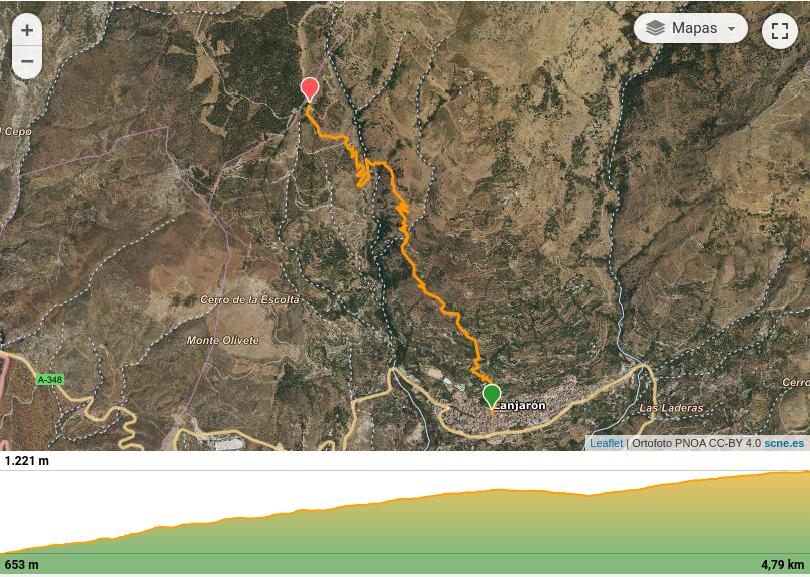 ---
Ruta Pescado - Pantano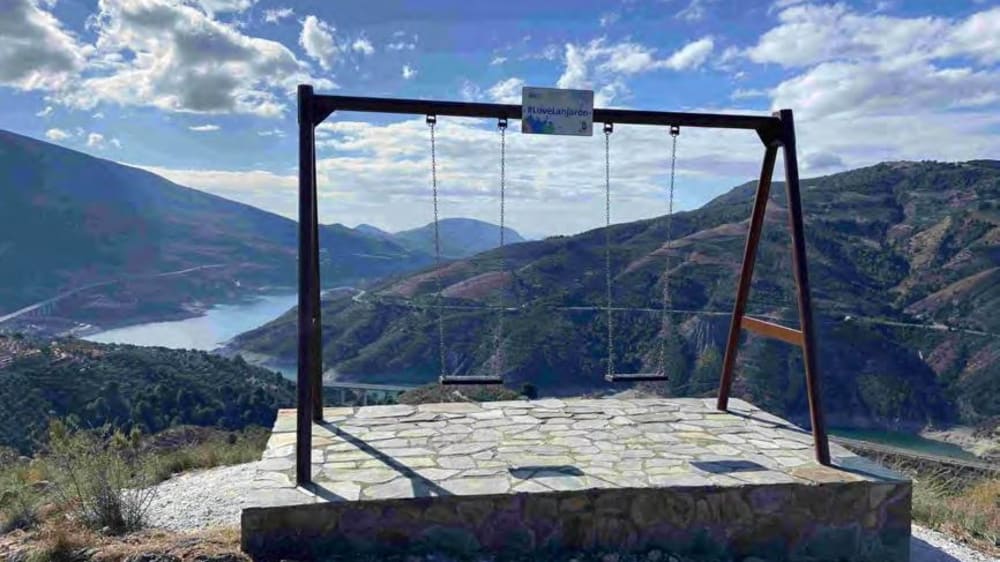 Views to coast and mountains
Spectacular Mirador with swings
On good tracks but one steep section
Pescado - Pantano
Moderate Circular walk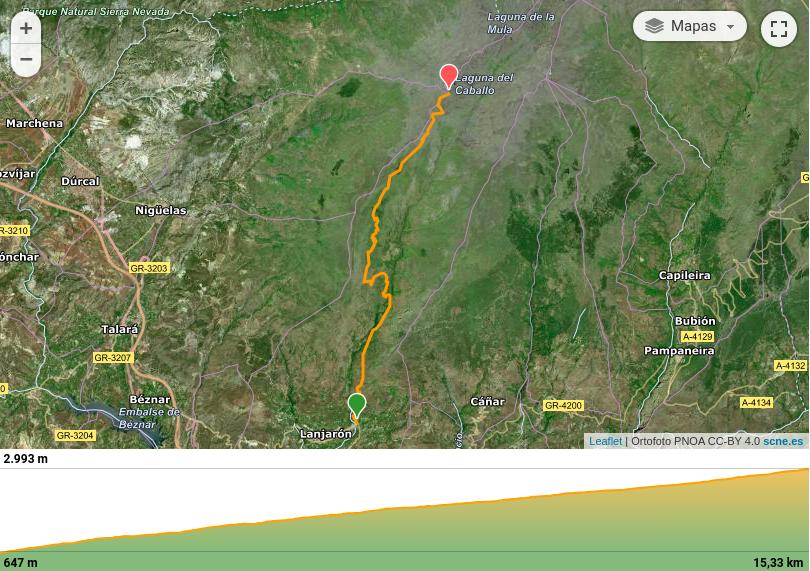 ---
Forestal - Penuela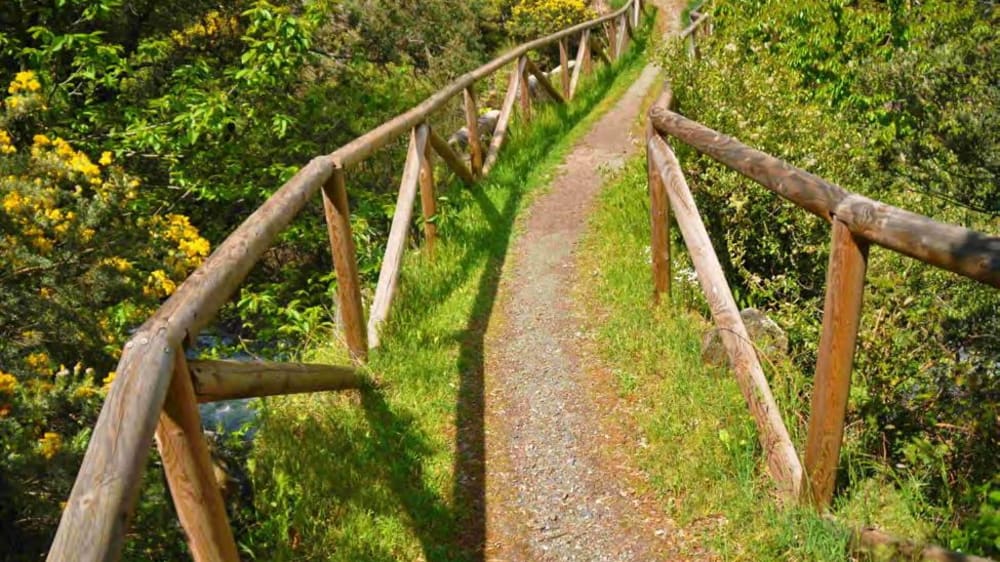 Ancient forests
"Acequia" Waterways
Circular walk above and NW of town
Forestal - Penuela
Moderate Circular walk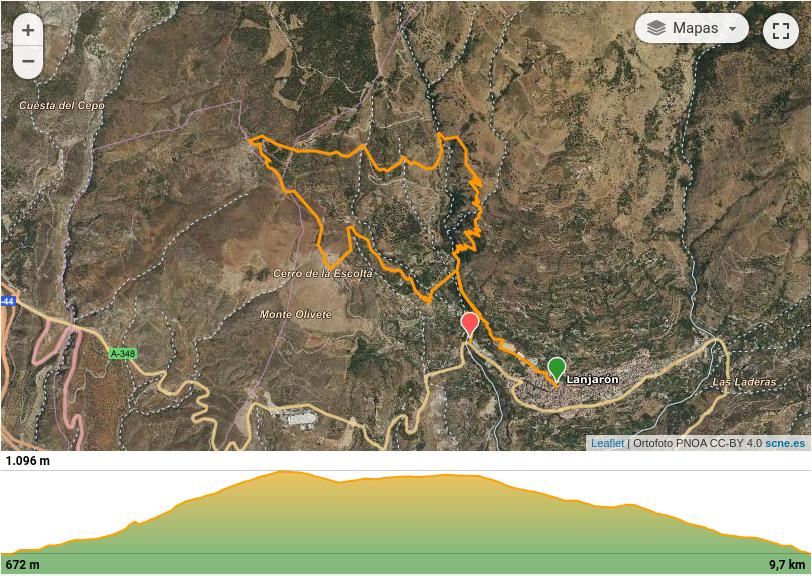 ---
Bordaila - Acequia Nueva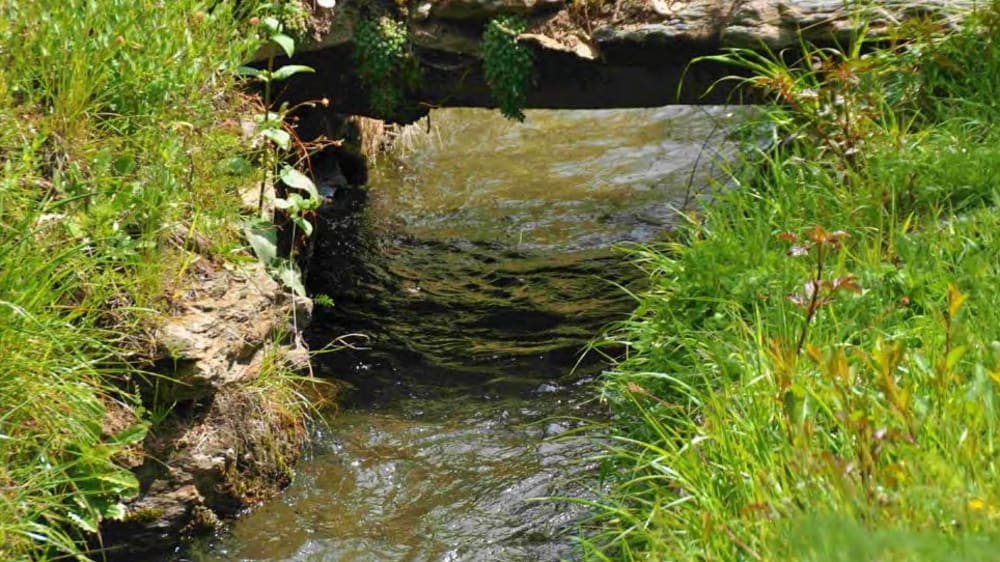 "Acequia" Waterways
Views over Rio Lanjaron Valley
Views to coast
Bordaila - Acequia Nueva
Challenging Circular walk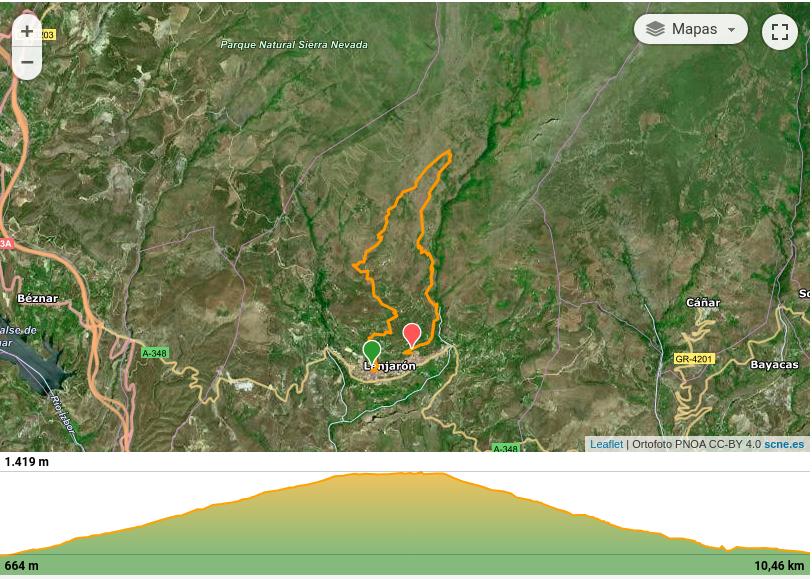 ---
Cerecillo - Mezquerina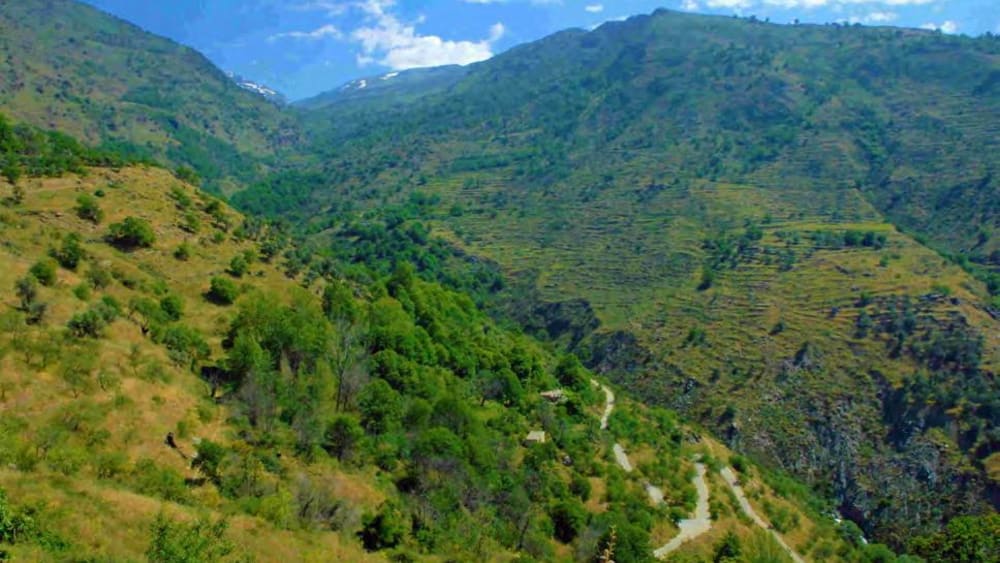 Bridge over Rio Lanjaron
"Acequia" Waterways
Views to coast
Cerecillo - Mezquerina
Challenging Circular walk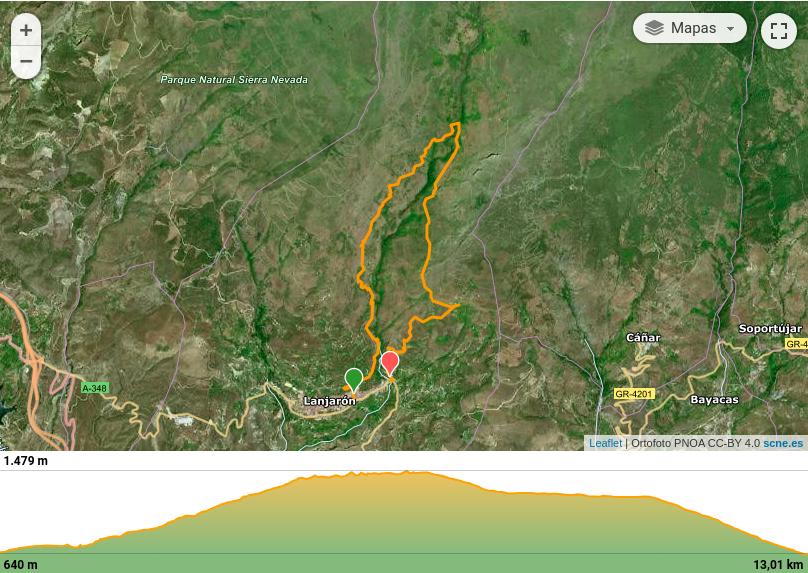 ---
Lanjaron - Cerro Caballo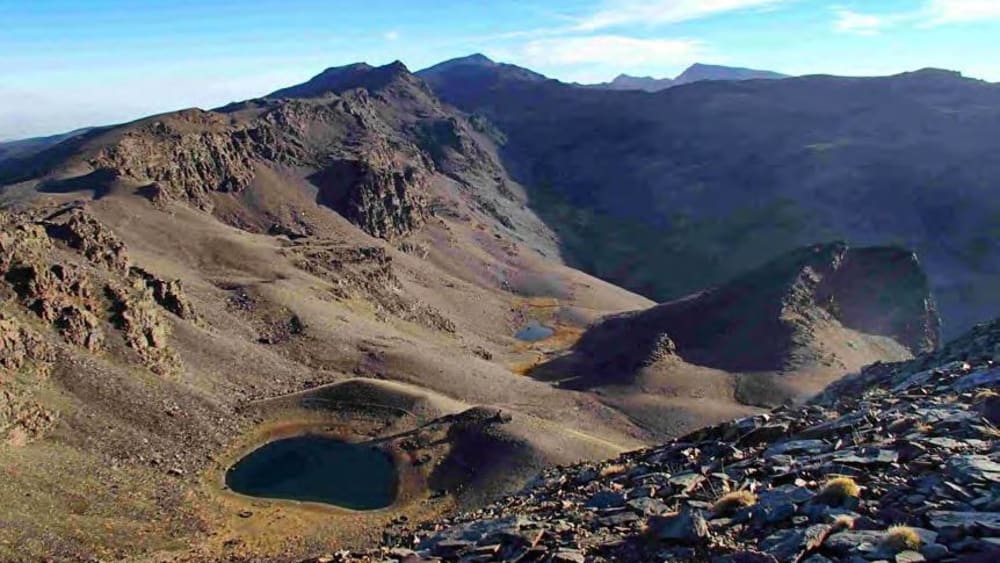 Toughest and longest walk here
Suberb views of mountains and coast
Europe most southerly 3000+ peak
Lanjaron - Caballo
Difficult One Way walk