Via Ferratas in Andaluciay designed for via ferrata. Beginners are welcomed and full instruction given.
The Guides
Jesús Olvera and his team lead these routes for us. They are local experts and indeed prepared most of these via ferratas themselves.
Includes: Certified Andalucian Guides, RC insurance, rescue insurance, helmet, harness, specialised via ferrata (high security) equipment. Photographic record of the climb.
Participants should bring: running shoes or hiking boots and comfortable clothes.
Dates - September to June
Accommodation - from €30 per person per night (sharing)
Recently developed Via Ferrata area now providing year round sport, unlike many alpine equivalents. Stunning scenery and locations. If you need convincing look at the selection of photos and videos below.
Difficulty: 9 Medium Ferratas
Difficulty: 4 High Ferratas
Gallery - Via Ferratas
View Full Screen Imagesopens in a new window
Via Ferrata routes in Malaga Province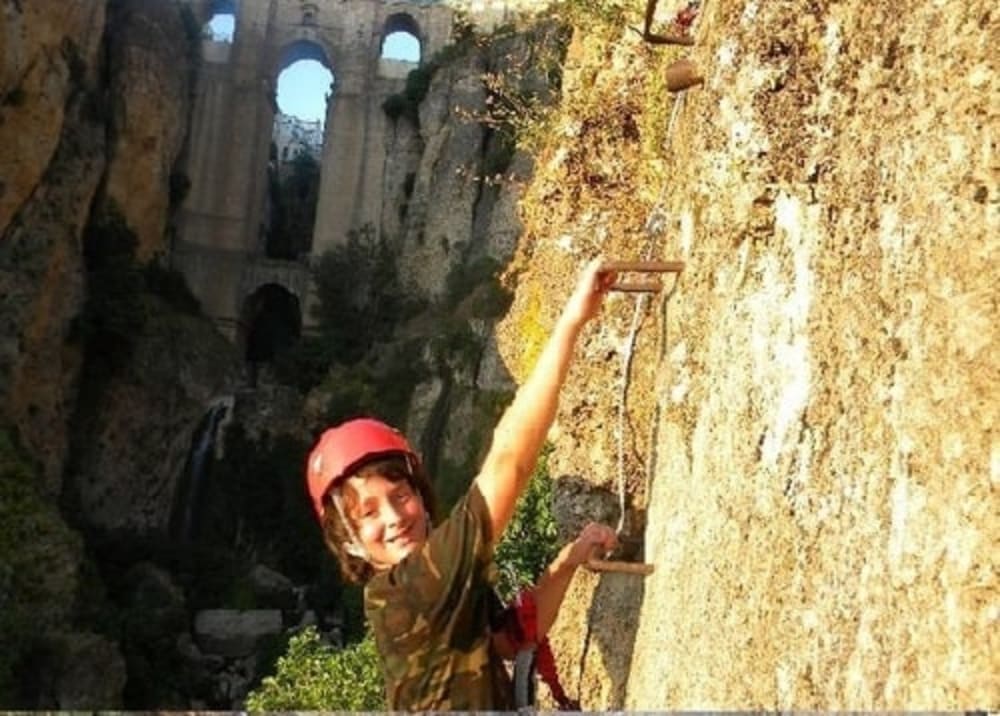 Tajo de Ronda
Summary - Located in a privileged location, ideal for beginners, easy access, very exciting. This ferrata was used by the workers of Seville in the 1920's. Now the route has been re-equipped and adapted for adventure tourism.
Difficulty - medium
Time - 2 hours
Fitness - medium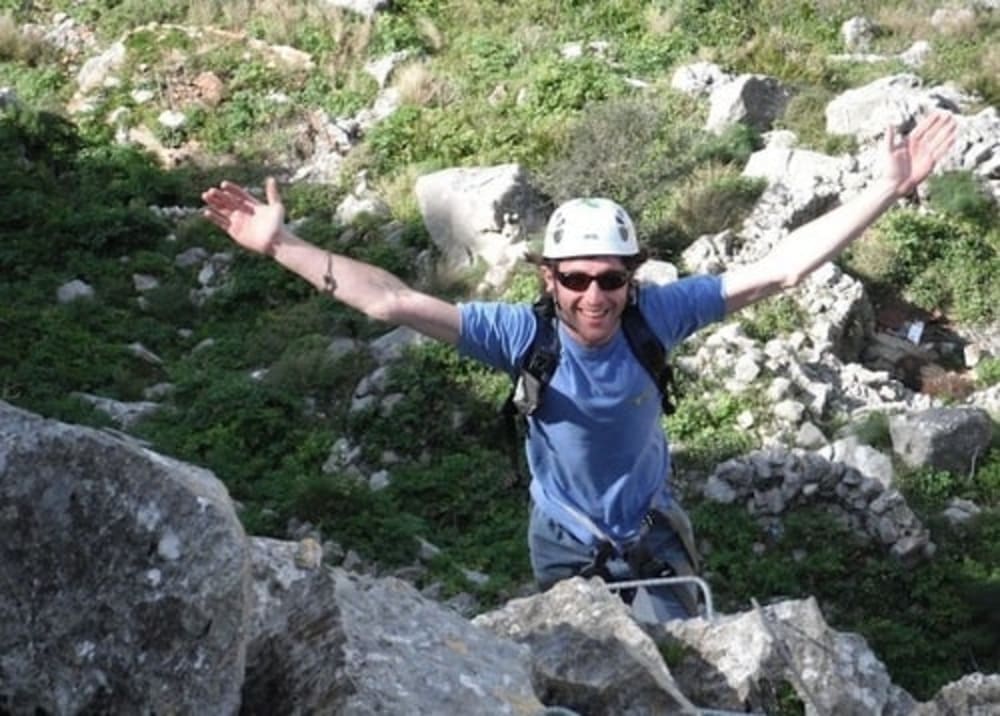 Benaojan
Summary - Nice. Not too long. Ideal for those looking for something tougher.
Difficulty - medium
Time - 2 hours
Fitness - medium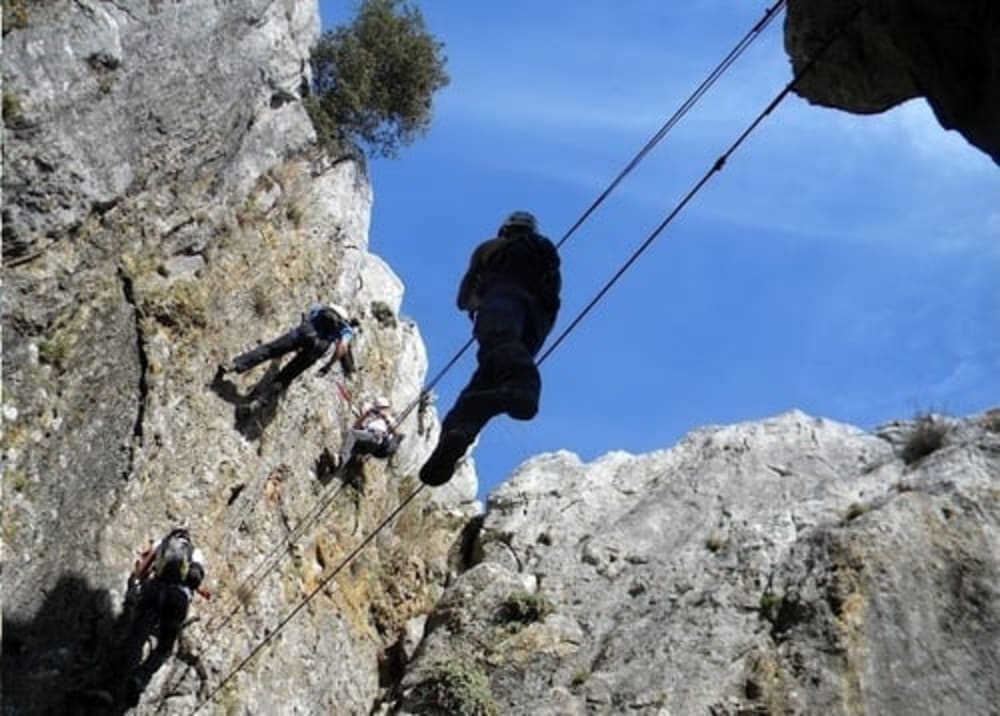 Benalauria
Summary - Very entertaining and located in a spectacular canyon. At the highest point we have the best section of the ferrata, two Tibetan bridges, a considerable height from the ground.
Difficulty - medium
Time - 3 hours
Fitness - medium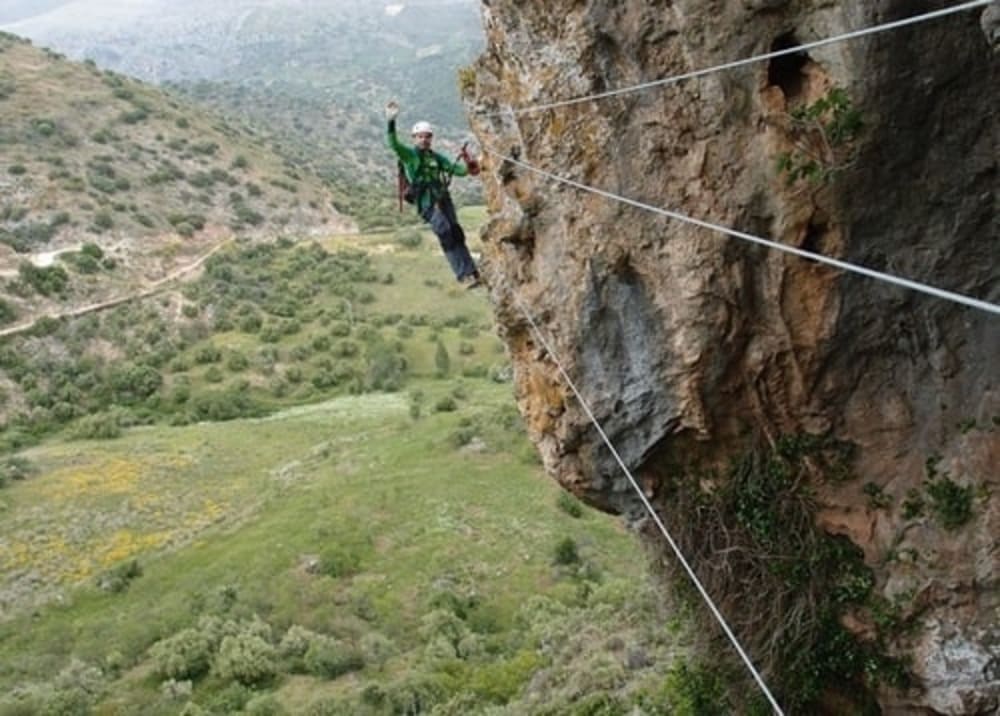 Atajate
Summary - Set in a wonderful place, with a breathtaking view across the Havaral (Alto Genal), in a small town with most beautiful vista towards of the Serrania.
Difficulty - medium/high
Time - 3 hours
Fitness - high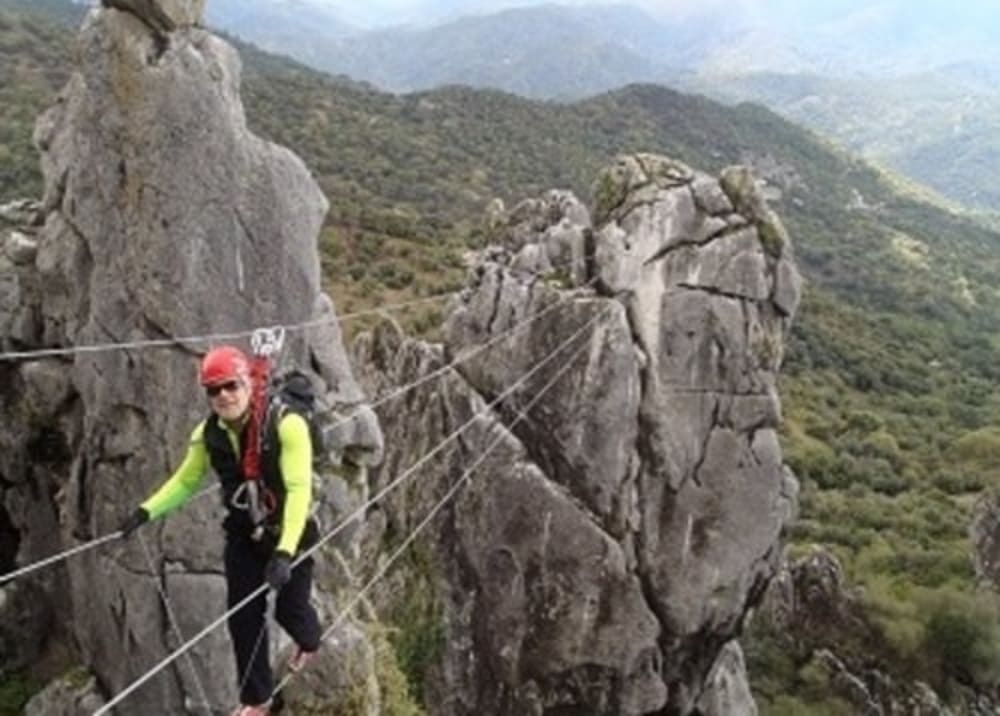 Gaucin
Summary - This valley ferrata is located on a natural balcony overlooking Genal and the entire vista towards Gibraltar, Morocco etc. It has an entry that requires experience in this type of route. There are two suspension bridges (mono and Tibetan) with a zip line 30 meters to 50 meters above the ground.

Difficulty - medium/high

Time - 3 hours

Fitness - medium/high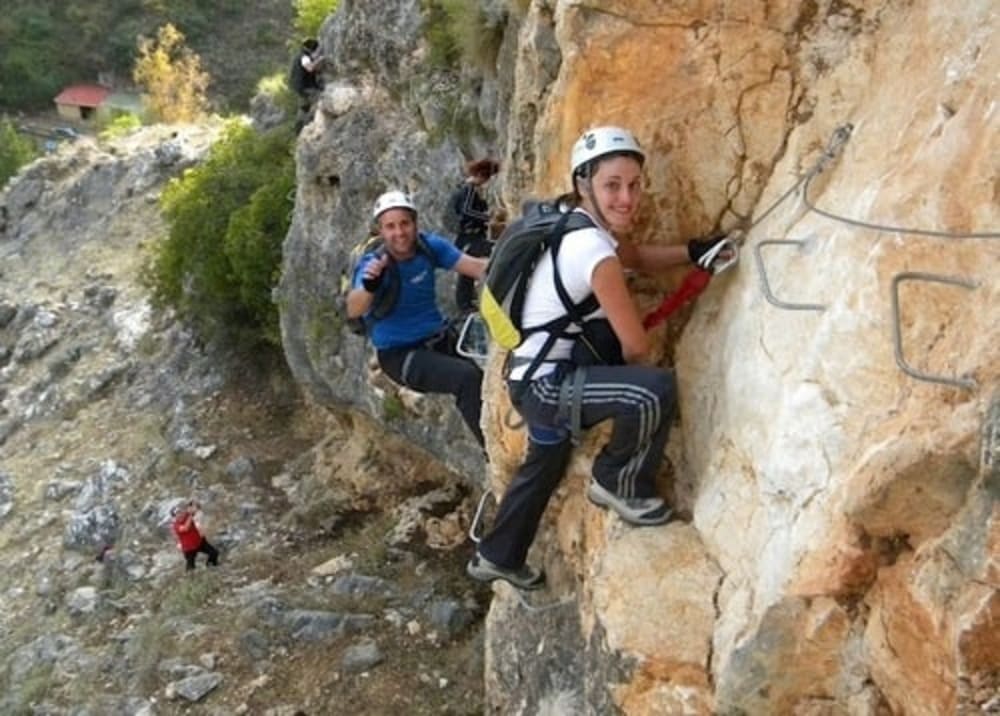 Igualeja
Summary - A little explosive, though not very high. An ideal route for people who love broken and collapsed ground and do not have vertigo!
Difficulty - medium/high
Time - 2 hours
Fitness - medium/high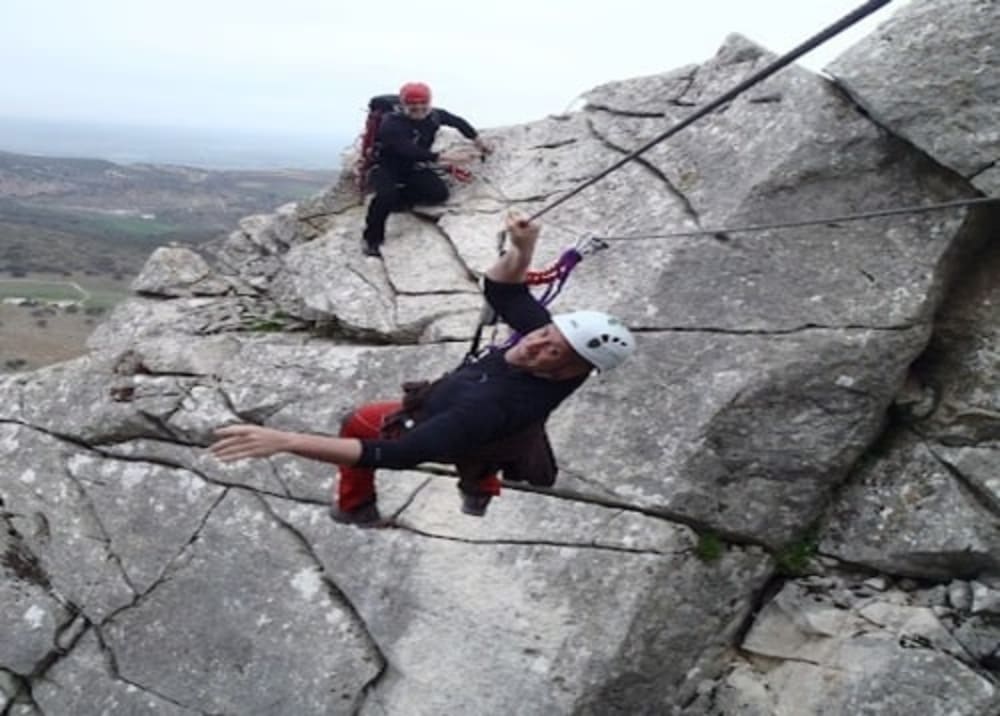 Torcal de Antequera
Summary - Spectacular. The first in Andalusia, with a few sections of interest and a zip line. Short but intense. For those seeking thrills.
Difficulty - medium
Time - 3 hours
Fitness - medium/high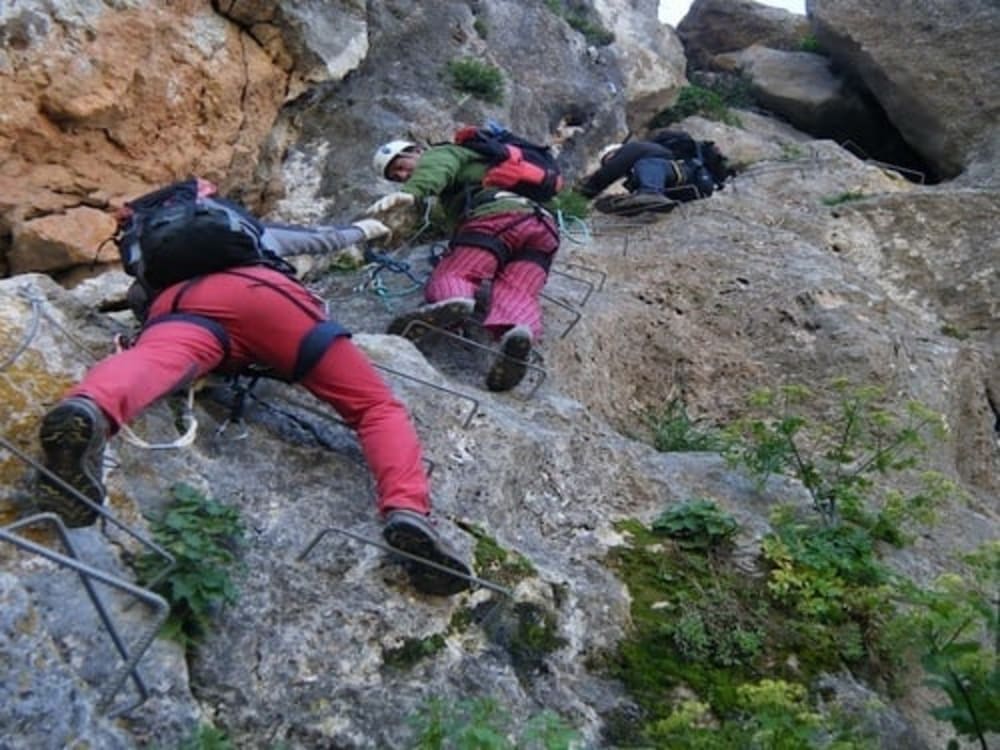 Comares
Summary - Beautiful ferrata with viewpoint over the whole Axarquia. Ideal for beginners. Though a bit short, it will not disappoint.
Difficulty - medium
Time - 2 hours
Fitness - medium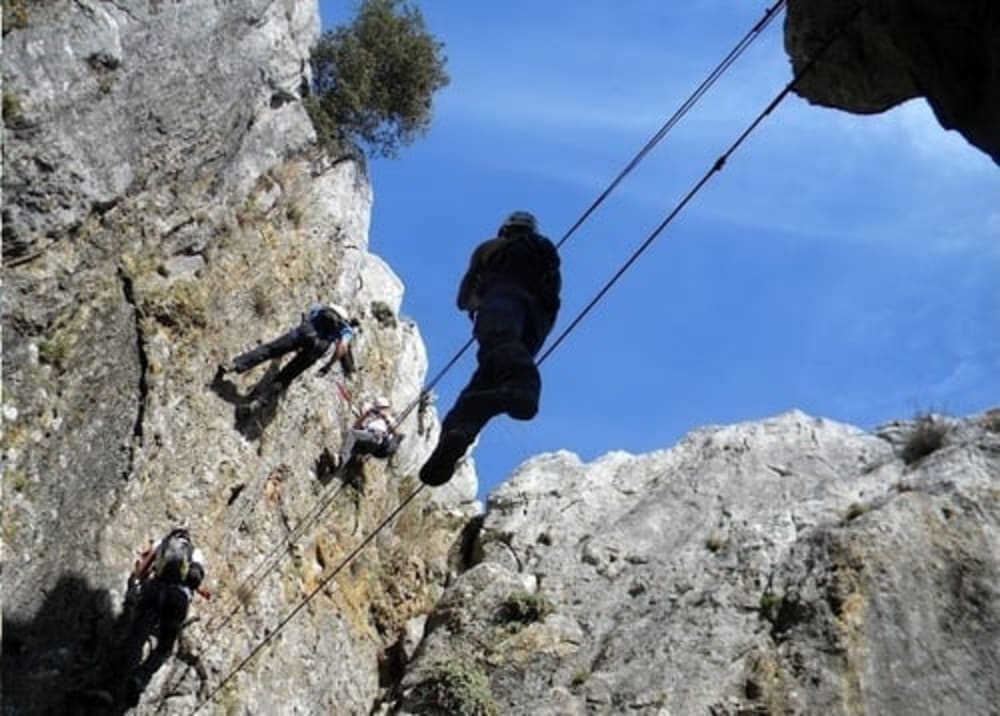 Benadalid
Summary - Amazing 90m vertical slab. For those that have vertigo, stay at home! Wonderful views at the top around the Genal Valley, Sierra Bermeja, Sierra de las Nieves, Morocco etc
Difficulty - medium/high
Time - 3 hours
Fitness - high