This classification is based upon the following map: Parque National de Sierra Nevada La Alpujarra (Editorial Penibetica) 1:40000 www.penibetica.com
This is not an exhaustive list of every every ruin in the Sierras. It is what we regularly use and consider as adequate shelter. They are generally listed from the SW to the NE of the range. Also read out latest updates from visits to the various huts, shelters and refuges. Updated annually.
Guarded Refuges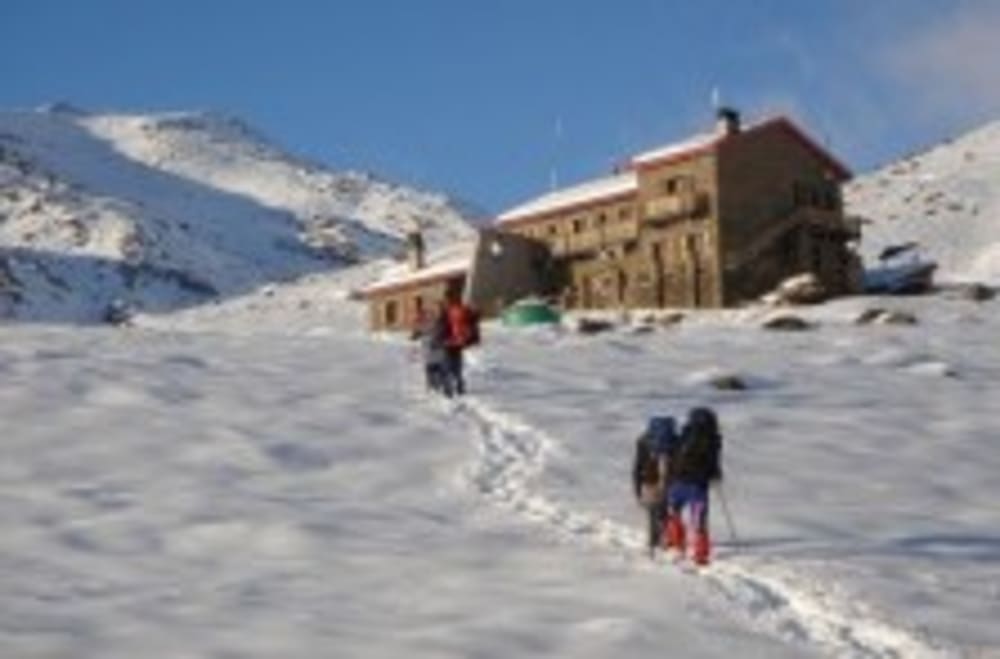 Refugio del Poqueira
Type: Guarded
State: Excellent
Height: 2500m
Grid Ref: 30S 471273 4098205
Location: On a shelf SW of the peak of Mulhacen, vicinity Rio Mulhacen
Access: Capileira via Cebedilla or Hoya del Portillo
Constructed: 1996
Capacity: 85 beds
Services: Water, showers, bar, meals, beds, free kitchen, fireplace, lockers
Telephones: 958 34 33 49 / 958 06 41 11 / 659-554224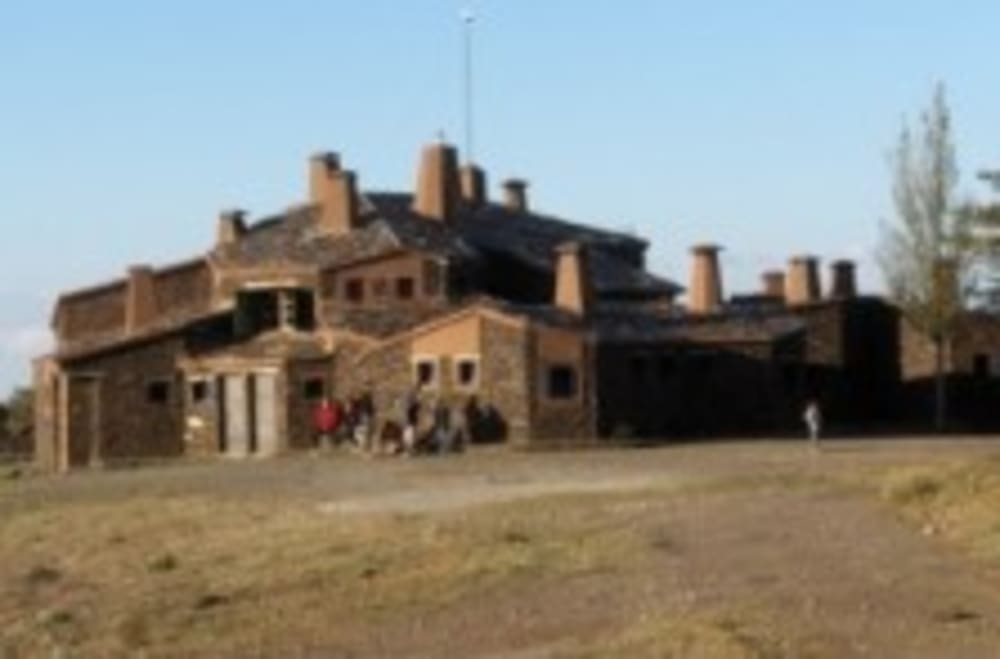 Refugio Postero Alto
Type: Guarded
State: Excellent
Height: 1900m
Grid Ref: 30S 481940 4110003
Location: Firebreak E of Rio Alhori
Access: Jerez de Marquesado
Constructed: 1996
Capacity: 64 beds
Services: Breakfast, Lunch, Dinner, Picnic, Bar, Fireplaces in rooms, hot showers
Telephones: 616 50 60 83
Albergue Universitario de Granada
Type: Guarded Refuge
Location: Hoya de la Mora, Sierra Nevada
State: Excellent
Height: 2500m
Access: Pradollano, Hoya de la Mora
Capacity: 56
Services: Water, showers, bar, meals, beds, free kitchen, fireplace, lockers
Telephones: 958 480 122
Website: http://alberguesierranevada.com
Postero Alto Notes
The Postero Alto Refugio is a wonderfully situated guarded refuge located on the north side of Sierra Nevada, within the National Park, in the region of the municipality of Jerez de Marsquesado and Guadix.
It commands a wide panoramic view stretching from the Hoya de Guadix-Baza to the ridges of the Sierra Nevada mountain peaks and lies at the foot of the Picon de Jerez, halfway between the Jerez de Marquesado and the high village of Trevelez in the Alpujarras. Despite being well integrated into the environment it can be easily distinguished from higher areas because of it's situation within a prominent forest firebreak.
The source and inspiration for some of this article can be found and downloaded in spanish here including photos reproduced here.
In the early 90's, the Comite de Refugios de la Federacion Andaluza raised the need for a refuge in this area. It was initially called the Refugio Ballesteros, in fact, even today that can be found under that name in some legal documents.
In 1994 the works began, performed by Tragsa under the National Plan of Mountain Refuges, jointly funded by the Higher Sports Council and the Board of Andalusia.
It was finally finished and inaugurated in 1996. It is owned by the Junta de Andalucia, in the recent past through Egmasa, now through the Ministry of Environment itself. The Andalusian Federation (FAM) aims to promote and develop the practice of mountaineering using the hut as a base.
Unmanned Refuges in good state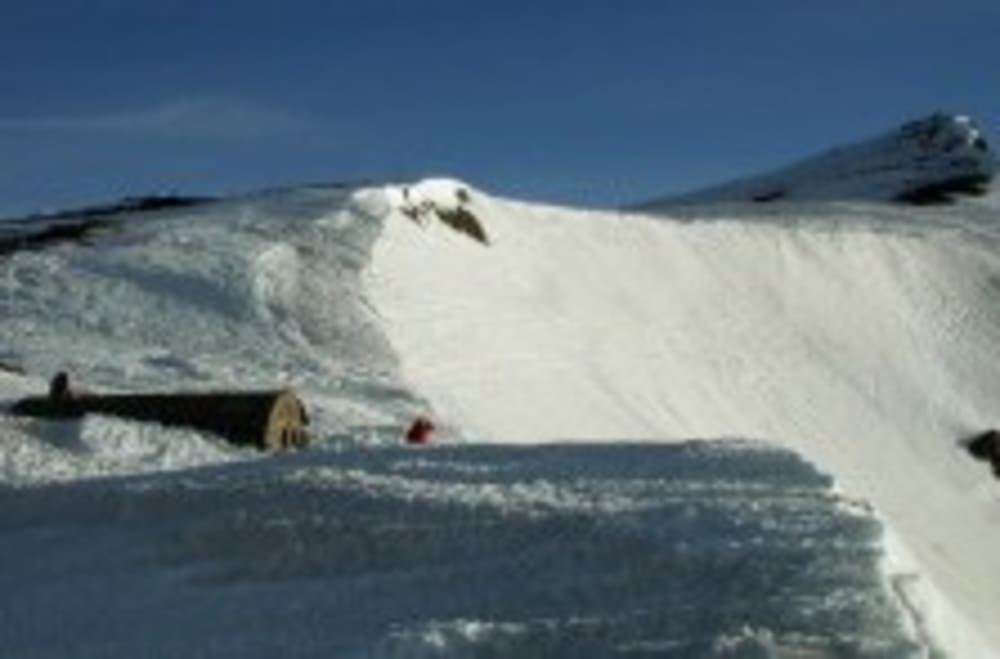 Refugio de la Carihuela
Type: Unguarded
State: Good
Height: 3205m
Grid Ref: 30S 467127 4100697
Location: Collado de Cariguela, pass S of Veleta
Access: Pradollano, Hoya de la Mora
Constructed: 1988
Capacity: 16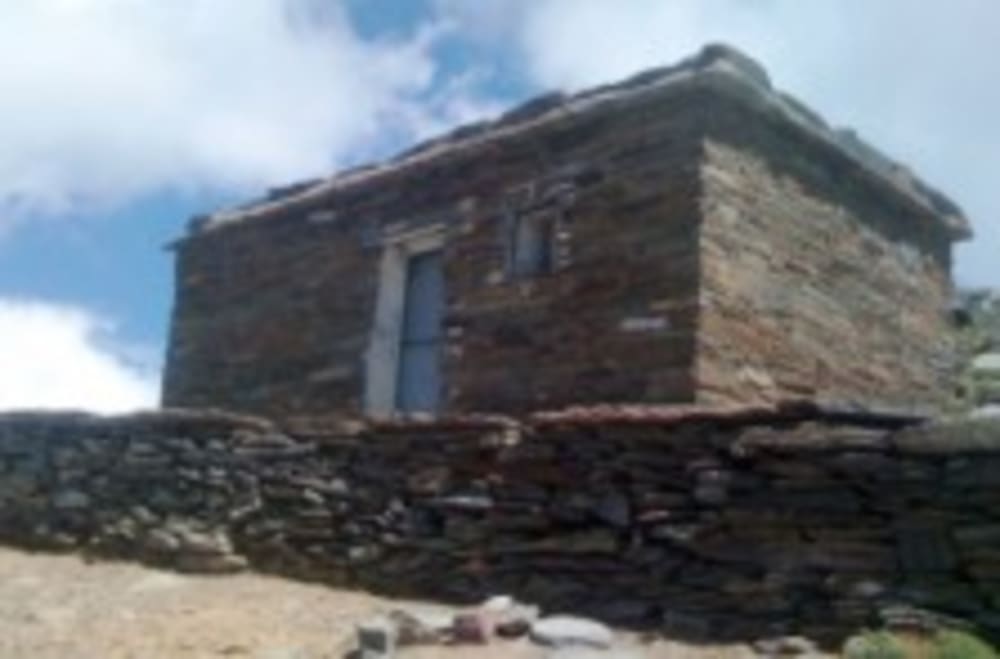 Refugio de Villavientos
Type: Unguarded
State: Good
Height: 3080m
Grid Ref: 30S 470324 4100196
Location: S of Loma Pelada just S of old road
Access: Pradollano, Capileira
Capacity: 10
The Villavientos hut in the Sierra Nevada provides a high class mountain refuge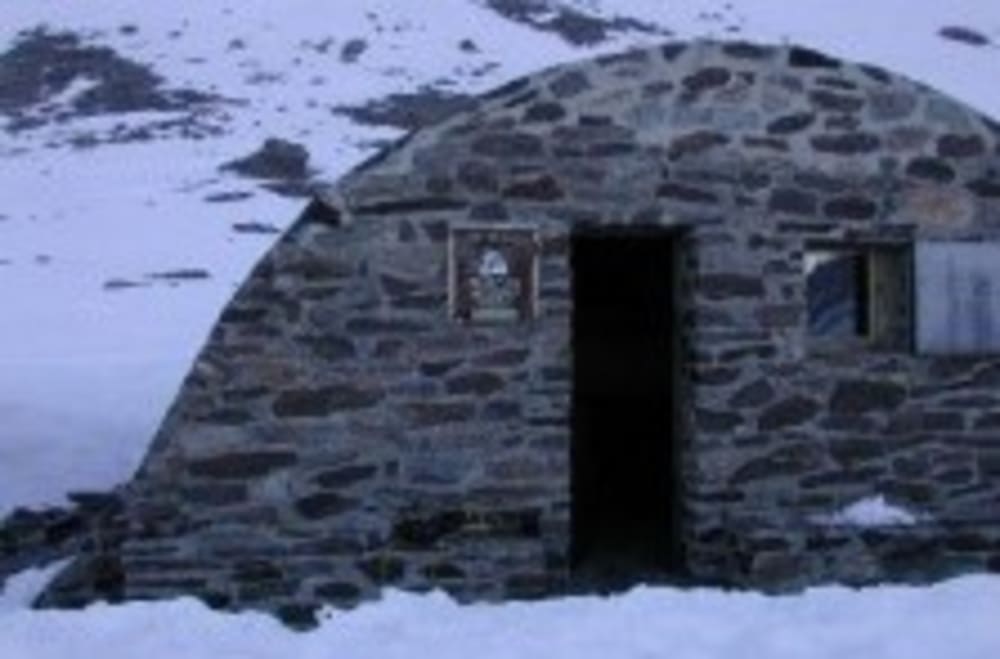 Refugio de la Caldera
Type: Unguarded
State: Good
Height: 3050m
Grid Ref: 30S 471049 4101246
Location: Head of Rio Mulhacen, W of Mulhacen, S of Puntal de la Caldera
Access: Capileira, Trevelez, Pradollano Constructed: 1988
Capacity: 16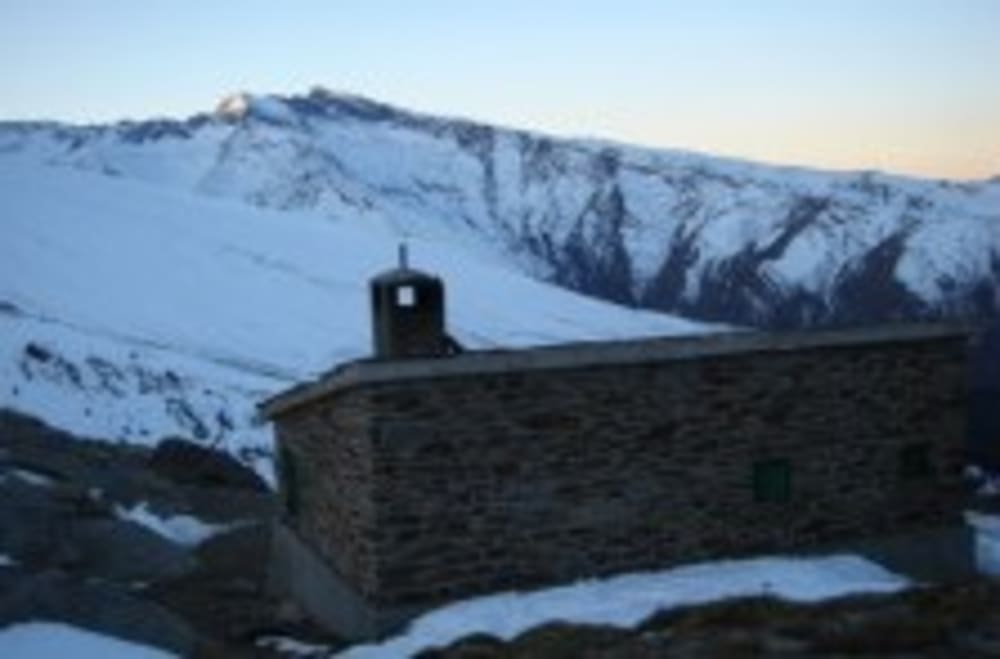 Refugio Piedra Partida
Type: Unguarded
State: Average
Height: 2430m
Grid Ref: 30S 473771 4109441
Location: Head of Rio Vadillo via Verada de Estrella
Access: Guejar Sierra, Jerez de Masquesado
Constructed: 1988
Capacity: 6-8
Unmanned Refuges in poor state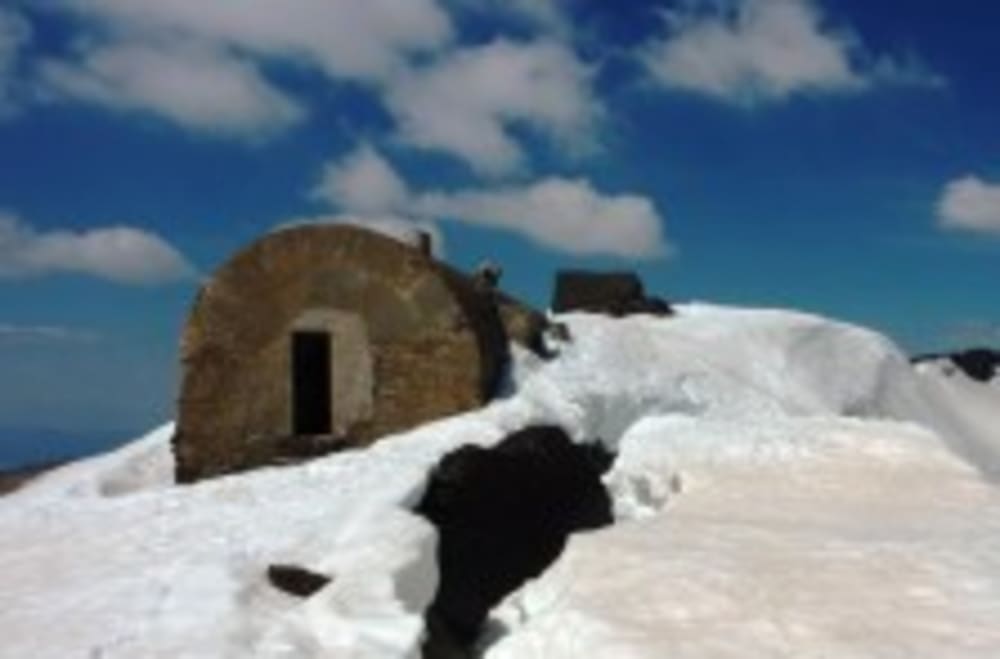 Refugio Elorrietta
Type: Unguarded
State: Poor
Height: 3169m
Grid Ref: 30S 465230 4099708
Location: SW ridge of Tajos de la Virgen, head of Lanjaron valley
Access: Pradollano
Capacity: 15
Notes
Roomy bivouac shelter. SW of Tajos de la Virgen ridge
The Elorrieta Refuge is located at 3.187m above sea level, between the Tosal Cartujo and Tajos of the Virgin, in a place that winter is continuously covered with snow and swept by strong winds. It was built between the years 1931 and 1933 and christened with that name in honour of Director General de Montes D. Octavio Elorrieta.
Contrary to other reports the shelter was built to house forestry reforestation workers in the Lanjaron and Toril valleys (and was NOT a TB hospital).
It was the most ambitious of a network of shelters that were designed in the 30s in the Lanjaron river valley, and the only one that was built according to plan. It had central heating, installation of water and power for lighting. Constructively it consists of two parts, a domed outside and dug into rock, with a set of galleries dug by pick and covered with a vault of bricks and tiles.
The temperature differences here between the seasons caused problems and the roof was in particularly bad shape in places. Time and vandalism have done everything else. Soon it was completely dismantled: missing doors, windows, heaters, water pipes, lighting, a complete ruin. By mid-century and even in the 60s it was partially rebuilt. Three restored rooms with bunk beds, living room with fireplace, kitchen, bathroom and services.
However at present is again dismal * state of conservation, but can always be useful for shelter from inclement weather. You can use the lounge, which has a table with benches, and a coupleper[email protected] of rooms with bunk beds, but no mattresses.
The door fits well, and closes with latch. You can find water in the nearby Laguna de Lanjaron in summer (about 15 min.) Or half hour descent to Lagunillas de la Virgen.
In 2012 Accion Sierra Nevada hope to start a program of major building and restoration work.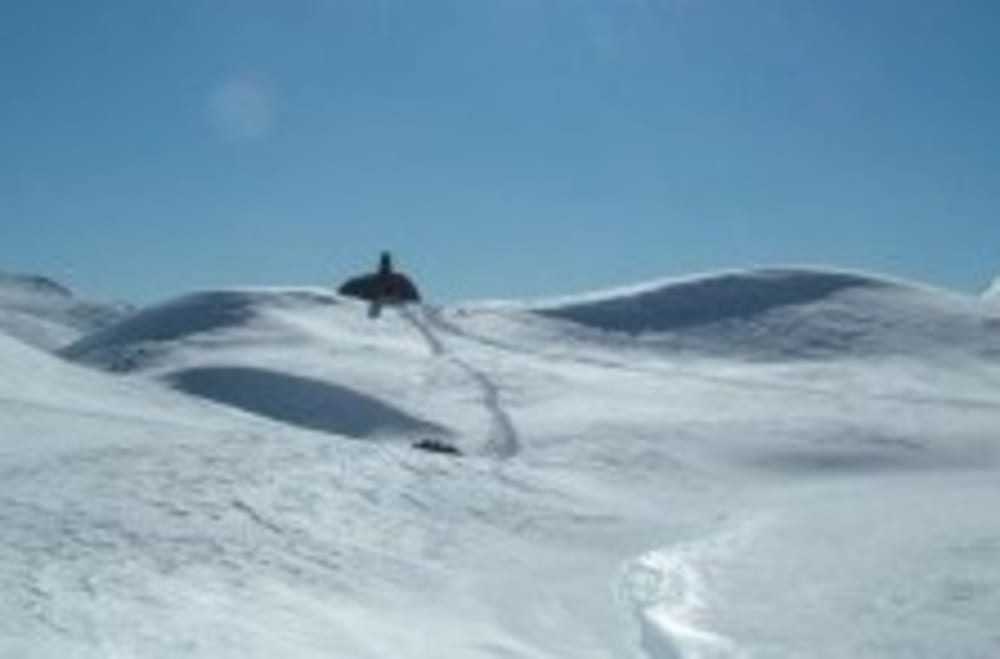 Refugio del Caballo
Type: Unguarded
State: Average
Height: 2830m
Grid Ref: 30S 461282 4096870
Location: Just NE of Cerro de Caballo adjacent to Laguna de Caballo
Access: Lanjaron or Niguelas
Capacity: 10
Notes
Small shelter semi cylindrical, domed. It is rectangular and is constructed in masonry. It may be difficult to fit 8 or 10 people. It is located about 2860 meters above sea level, and is often used as a bivouac.
It is located at an altitude of 2.860m, next to the Laguna del Caballo, at the base of the NE face Cerro del Caballo. This is a one-room shelter. In summer 2011 the Accion Sierra Nevada initiative installed a door, painted the inside, put in a window and cleaned the refuge from top to bottom.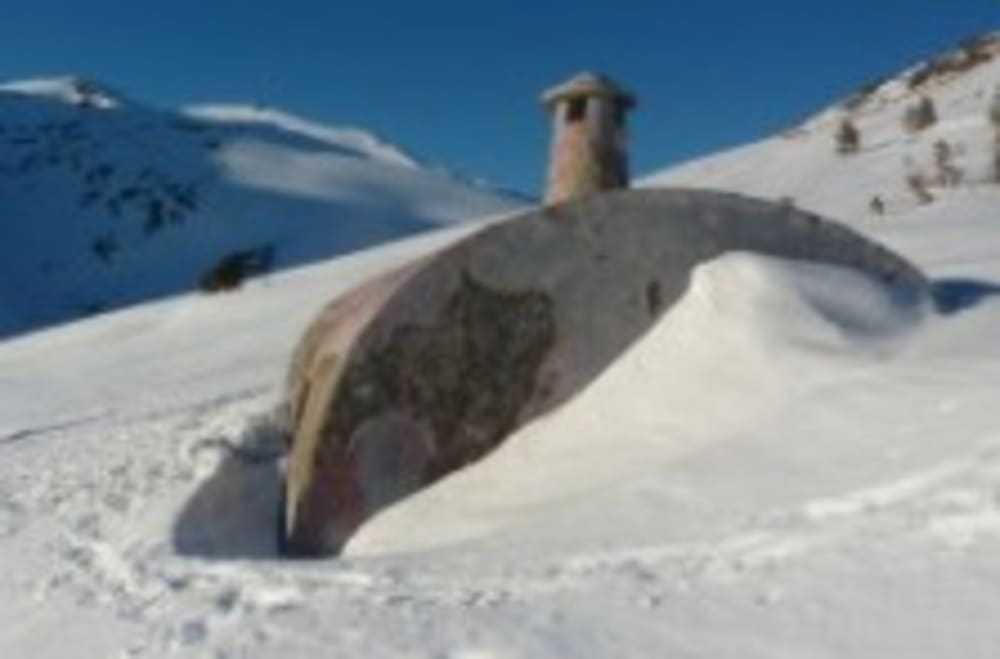 Refugio Cebollar
Type: Unguarded
State: Poor
Height: 2600m
Location: E of Rio Chico above Puente Palo. W of summit of Las Alegas
Access: Puente Palo, Soportujar, Canar, Lanjaron
Capacity: 15
Notes
Located at 2600m just west of the summit of Las Alegas. A beautiful location sat on a small grassy alp. Great views and close to Tajos de los Machos ski touring areas. Accion Sierra Nevada are hoping to get permission to refix the two doors in summer 2012.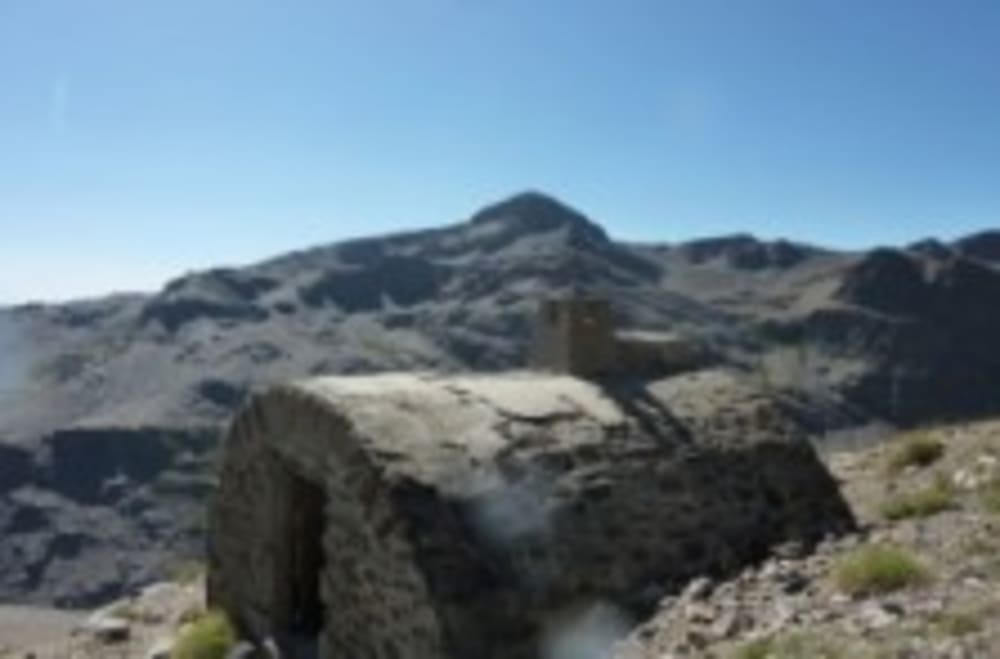 Refugio Loma de Cañar
State: A ruin, no door or window.
Location: NNE of Cerrillo Redondo S summit at a height of 2840m.