About Spanish Highs, Sierra Nevada Mountain Guides
UK mountain guiding agency, vastly experienced in all things Sierra Nevada!
We are the most experienced, active and knowledgeable mix of foreign and spanish mountain guides operating in the Sierra Nevada. We also run regular expeditions to Patagonia and the Andes. Fully insured and licensed for both guiding activities and for operating as a travel agency.
Local guides using local people with local knowledge. Experience you can trust!
The company:
Since 2002 we have set ourselves incredibly high standards. Not just in mountain competence, but in the ability to communicate, interpret and inform. It is also most important for our clients to have fun!
Our guides have to
Provide experienced, professional mountain guiding and leadership at all times
Be enthusiastic, friendly, knowledgeable and committed to the mountains and environment in which they work
Work closely with local people in their spare time in refuge restoration and conservation work.
Be fully insured, licensed and registered. Operating since 1992
We insist that our guides have to be the best! The hundreds of comments from previous clients are testament to a way of working that is uniquely "Spanish Highs".
Tripadvisor Traveller Rating
#1 of 14 things to do in Lanjaron
"My 4th trip with Spanish Highs. Mulhacen, winter skills training, Patagonia ice cap, so my endorsement is both well founded and based on a range of experiences. The reason why I keep coming back? They are just in a league in their own. Consistently knowledgeable, enthusiastic and just great fun to be with"
Stewart Thomson,London via Trip Advisor
"We went to Las Alpujarras for a week of hiking with Spanish Highs. They did a great job for us. There were several guides throughout the week, and they were superb. A good guide can make all the difference on these walks. I'd happily recommend Spanish Highs for guided hikes."
Maczi, Dublin, via Trip Advisor
"I can recommended Spanish Highs. They have vast knowledge of hiking, the mountains, surroundings, animal life, medically trained and are well equipped so you feel safe no matter the weather conditions present."
Fredrik Herlin Hjorth, Stockholm, via Trip Advisor
Knowledgeable and friendly guided walking
"I had never taken a guided walk before so I didn't really know what to expect, nor if I'd enjoy spending hours each day in the company of complete strangers. How would they deal with a fairly taciturn client who was quite happy walking several miles in complete silence?
Richard's company is first class and I need not have worried. He has a well chosen roster of seasoned professionals who, aside from being excellent guides to the stunning area, are extremely personable, friendly and totally sensitive to the client's walking styles. I was fortunate to be accompanied by four different guides over the course of a week.
All had warm, interesting personalities and were completely different but each an absolute pleasure to spend a day with in the mountains. The walking can be as hard or as soft as you like. They instinctively know how to gently push you beyond your usual limits and the walking was invariably stunning and varied. These people love this area and it was an honour to share their knowledge of, and their passion for the mountains - book with confidence, you'll be well looked after. Highly recommended.
Nick via Trip Advisor
The Guiding Team
Year-round Mountain Guiding with local guides, local people & local knowledge. Experience you can trust!
Felipe
UIMLA
Jens
Tecnico Deporte 1
Leo
UIMLA
Victoria
UIMLA
Kiersten
Nature/Wildlife Guide
Richard
Mountain Consultant
Emma
Marketing Director/Aspirant ML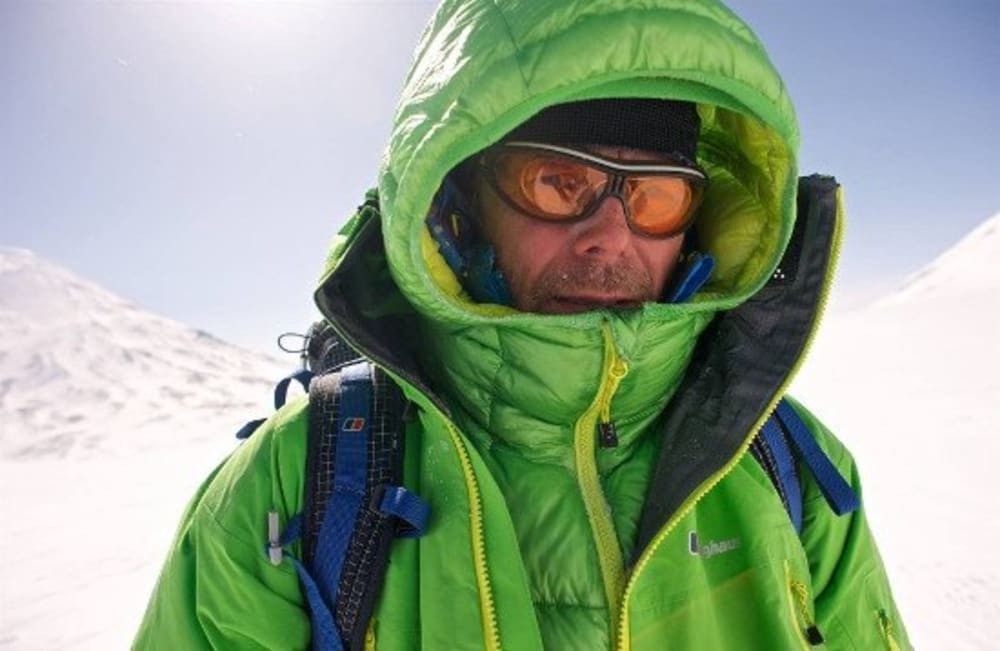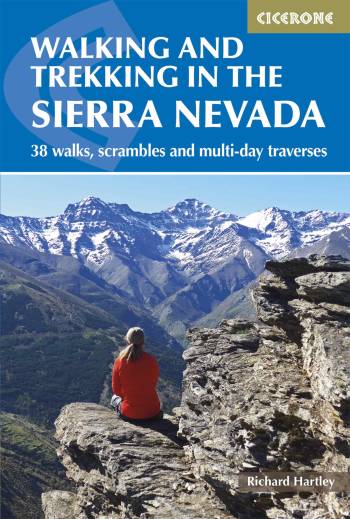 Walking and Trekking in the Sierra Nevada
Year round half to full day walks & multi-day treks
33 routes including mainland Spain's highest summit
Includes 8 gentler walks in the lower hills of the Cumbres Verdes near Granada
Includes white villages of Trevélez, Lanjarón and Capileira
Showcases the Sierra Nevada's most dramatic scenery
Includes 'Los Tres Picos', 'Los Tres Miles' Integral & overview of Sulayr GR240
Advice on transport, local bases, safety, tick-list of 3000m peaks & Spanish-English glossary