Why should you consider one of these courses?
It does more than help save lives
It enables you to increase patient comfort
It gives you tools to prevent the situation from becoming worse
It creates the confidence to care
It encourages healthy and safe living
It may be a necessary requirement within your workplace
These courses encompass adult, child and infant CPR and first aid skills, and incorporate Automatic External Defibrillator (AED) training.
Location and Instructors
Day courses based near Granada in Andalucia. For groups of 4 or more we can run the course at your own location provided it is suitable for the purpose.
Our instructor, Jane Fields is qualified and accredited through the EFR Training framework. She has many years experience working in both the mountains and emergency services. Manuals will be issued on the course and followed up by appropriate certification.
The courses are flexible in design to accommodate scheduling and training needs. They can be taught together or alone in any combination. The Basic Life Support CPR & AED course builds lay rescuer confidence to provide care when faced with a medical emergency. Participants learn and practice the same patient care techniques and principles used by medical professionals, but at a lay person level.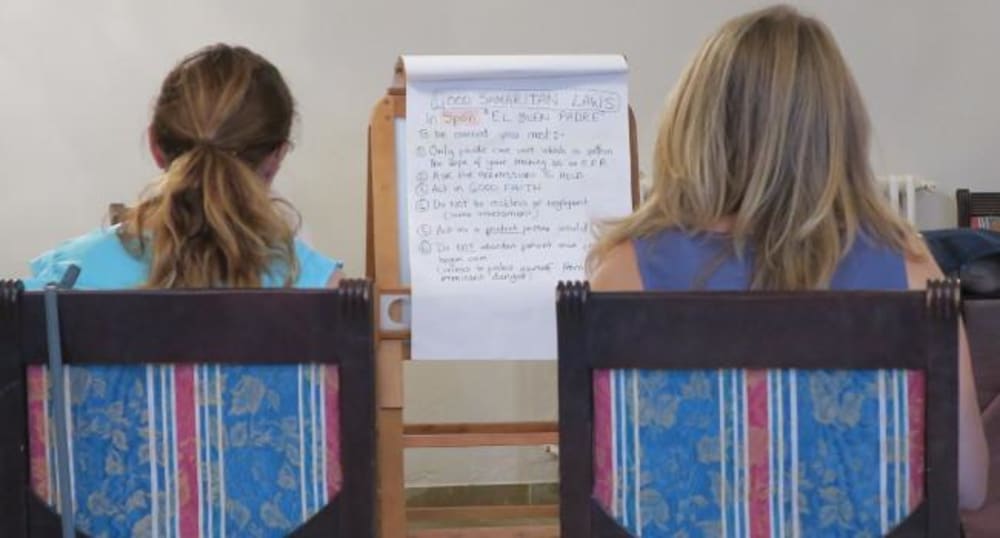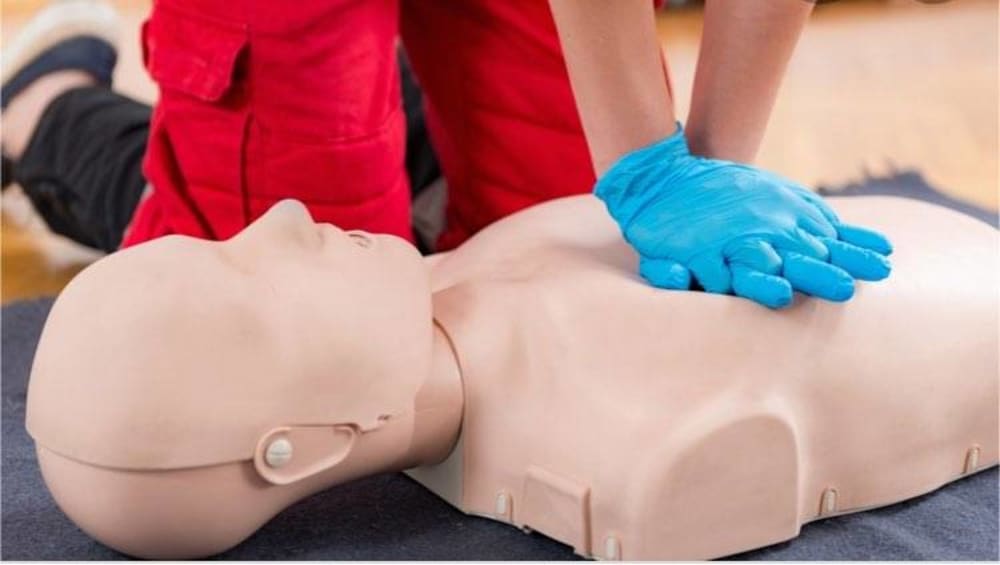 Basic Life Support CPR & AED
A 4 hour certified course training participants in CPR and the safe use of an AED
Basic Life Support, CPR & AED is recommended as training for first aiders in the workplace environment who have access to a defibrillator or for anyone wanting to learn the basics of cardio pulmonary resuscitation (CPR) and defibrillator use.
This course meets with Spanish workplace requirements. We are able to award both the UK Basic Life Support, CPR & AED and the Spanish Soporte Vital Basico y DESA certifications.
Certification is for 2 years.
Course topics: During this 4 hour course, learners will develop the skills and knowledge needed to deal with heart related medical emergenies in adults, children and infants.
Skills include:
Roles & responsibilities
Assessing an incident
Managing unresponsiveness
CPR & AED use
Heart attack and Angina
Stroke
Choking
Prices (4hr course)
1 person - €250
2 persons - €150 per person
3 persons - €100 per person
4 persons - €90 per person
5+ persons - €80 per person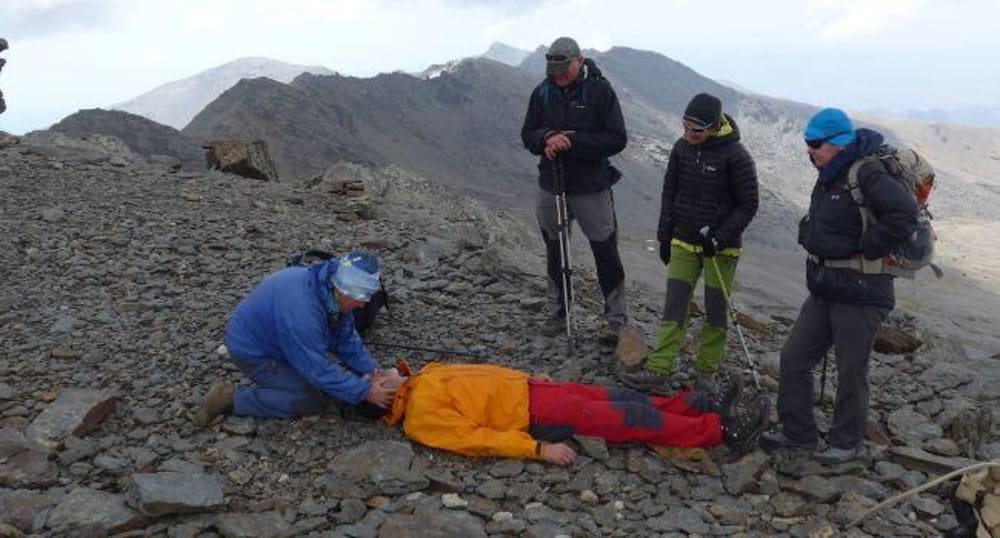 Outdoor First Aid
Skills to deal with first aid situations in an outdoor environment
Outdoor First Aid certifies participants to manage a casualty in the outdoor environment who may require emergency care until further assistance from the emergency services can be obtained. It is suitable for workers in rural and remote settings such as outdoor activity guides and will maintain the license to practice for those with Outdoor National Governing Body Instructor awards.
This 16 hour course also includes the Spanish Soporte Vital Basico y DESA elements required in the spanish workplace.
Certification is for 3 years.
During this two day course, learners will develop the skills and knowledge needed to deal with a range of first aid situations typically encountered in the outdoor environment.
Skills include:
Roles & responsibilities
Assessing an incident
Managing unresponsiveness
CPR & AED use
Shock
Heart attack and stroke
Choking
Head & Spinal Injuries
Fractures
Managing injuries & illnesses in the outdoor environment
Notifying emergency services and what to expect
Dealing with helicopter rescue
Prices (16 hour course)
2 persons - €270 per person
3 persons - €200 per person
4 persons - €170 per person
5+ persons - €150 per person