Established 2002. Website written by humans with no trackers & no ads
Discover the
Alpujarras & Sierra Nevada
Tucked away in the south of Spain, in the center of Andalucía, lies another world. A world of soaring, snow clad peaks, sleepy white villages and deep valleys, far removed from the crowded beaches of the Costa del Sol. Relatively few foreign visitors to the region venture into the Sierra Nevada, especially in winter when snow normally lies over the mountains from December until May. It's a very special place.
This is our backyard!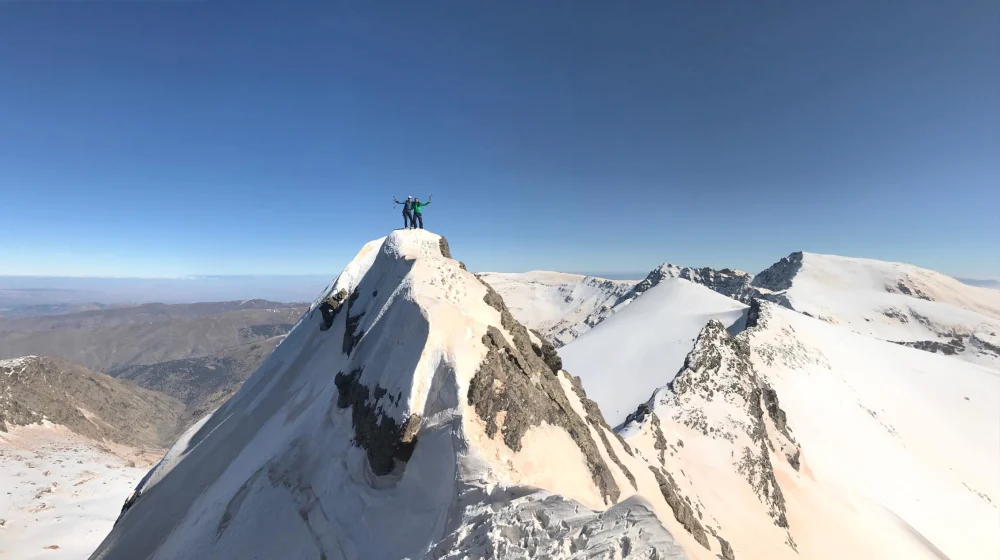 Spanish Highs, Sierra Nevada
We offer a diverse selection of active holiday experiences, encompassing activities such as walking, hiking, trekking, scrambling, mountaineering, snowshoeing, and skiing. Our destinations include the picturesque Alpujarras, the towering Sierra Nevada mountain range (the highest in Western Europe, apart from the Alps), and other captivating locations within the remote sierras of Andalucia Province in southern Spain. Additionally, we organize regular expeditions to the awe-inspiring Southern Patagonian Icecap.
Join us on our thrilling adventures and make memories that will probably leave you questioning your life decisions.
Spain's Hidden Secret!
It is a very special place and there is tremendous scope here for those who prefer their mountains wild and dramatic! On clear days it is possible to view the coasts of North Africa some 200km away across the Mediterranean sea. It is a relatively small range of mountains (90km long by 35km wide) sat in the Granada province of Andalucía, Spain. The area provides great opportunities for all, from the high and wild mountains in winter, to the more gentle spanish walking found in the hills of the Alpujarras.
27 - 3000m+ peaks
Snow from Dec to May
300+ days of sun!
Experience you can trust!
Where is Spain's Sierra Nevada located?
The Sierra Nevada is located near Granada in Southern Spain. It is not only one of Europe's most southerly mountain ranges, but also contains the highest peaks in western Europe outside of the Alps. What it lacks in size it makes up for in altitude with over 25 peaks above 3000m. These include the highest point in western Europe outside the Alps, Mulhacén at 3482m.
Total flexibility
We provide customized trips to meet your specific timeline and preferences. The Sierra Nevada offers convenient accessibility, making it an ideal destination for impromptu getaways, weekend retreats, or brief respites. Its proximity to major airports and efficient motorway networks further enhance its appeal. With a wide range of offerings, there is guaranteed to be something that piques the interest of every individual.
Experience you can trust!
We offer meticulously-led, low impact activity holidays tailored for both individuals and groups. Accommodations include small local hotels, carefully-selected guarded and unguarded mountain refuges, as well as wild camps. We are dedicated to preserving the awe-inspiring and delicate wilderness, ensuring its pristine beauty remains unspoiled. Our guests benefit from our extensive knowledge and experience accumulated over two decades of guiding in the Sierra Nevada. Our team of local guides, comprised of individuals with firsthand understanding of the region, ensures an authentic and immersive experience for our guests.
Knowledge Base
Our Information Knowledge Base offers a wealth of resources pertaining to various topics such as pricing, self-guided support, accommodation options, mountain weather and conditions, route maps, mountain databases, huts and refuges, altitude sickness, avalanche dangers, equipment lists, gear rental, and general frequently asked questions. Feel free to access this comprehensive collection of information for any assistance or guidance you may require.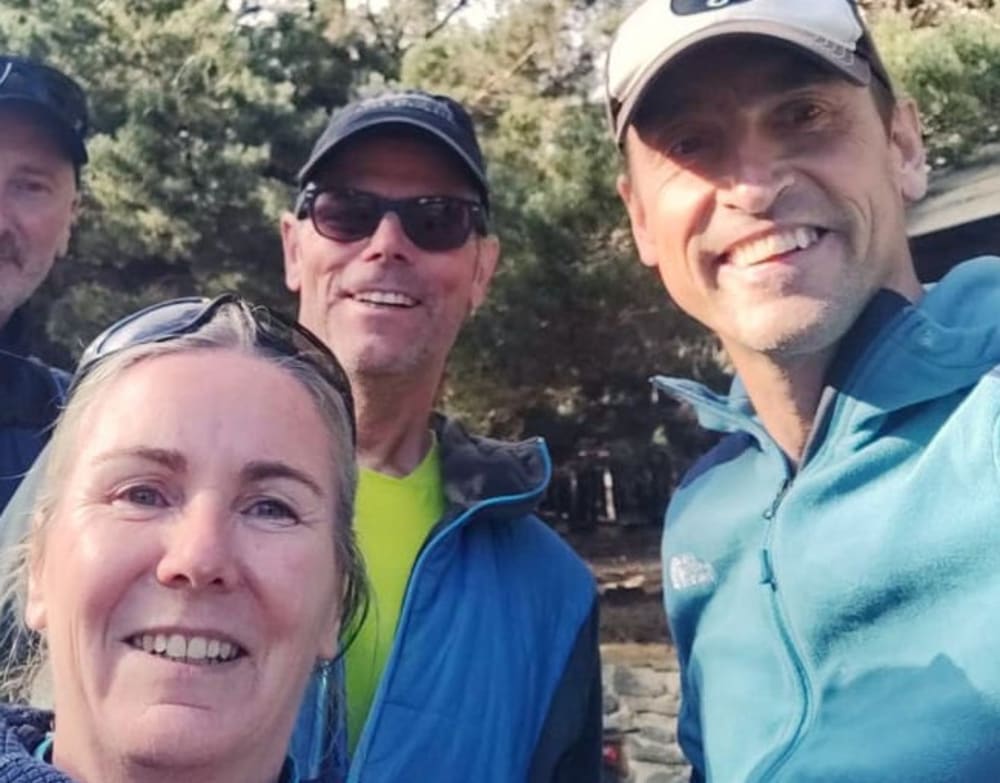 "Big shout out to Richard from the logistical team I used down here, Spanish Highs. The Sierra Nevada, how beautiful is that, it has a stark beauty to it. A lot of the guides that I work alongside in Europe have talked about the Sierra Nevada, looks really wild and remote, and it is. Good weather this time of year, generally, it's just had it's first dusting of snow and it ticked all the boxes, relatively easy to get to, covid friendly, and I will certainly be coming back, for sure. It's a really interesting, none aggressive, in terms of the hills are quite rolling but there's some fantastic ridge lines, scrambling with abseils and easy grade climbing, great food, great coffee and great climate. Yeah definitely be going back, it's a beautiful place. Thanks guys for everything. You guys have been magical on organising this trip."
Kenton Cool, Everest Mountaineer
Adventures & Activities
There is something for everybody in the mountain activities & adventures we offer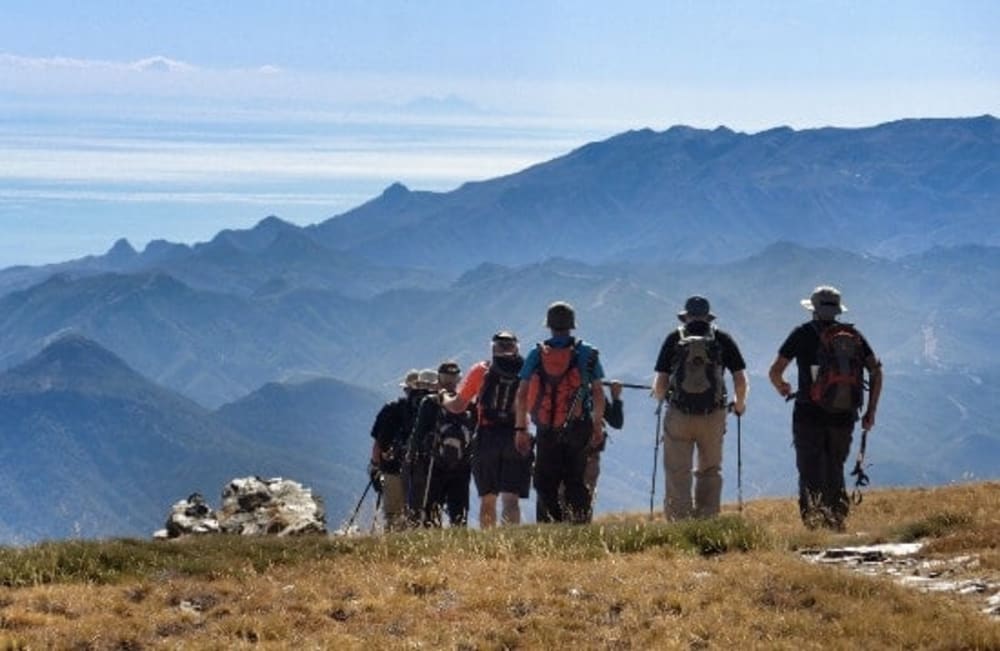 Walking & Hiking
Alpujarras & Sierra Nevada
A combination of day hikes and tours around the beautiful white villages and hill scenery of the historic Alpujarras.
Only here for a short visit? Join our classic year-round selection of Day Walks and Hikes in the Alpujarras or Sierra Nevada. Leave the rat race behind and enjoy our week long "Alpujarras Escape", for the very best hiking holiday in the Alpujarras. Or why not join writer Chris Stewart and ourselves "Walking over Lemons". Quiet, remote walking and hiking with just the right amount of luxury thrown in for good measure.
Do you have a walking group? Sample the delights of our all inclusive Group Walking Holidays
In the summer months head for the cool air and beauty provided by the lakes and mountains of the high Sierra Nevada
Granada
If you are in Granada then the Cumbres Verdes and Sierra de Huetor range give superb walking routes close to the city. The Sierra de Huetor and Cumbres Verdes near Granada offer spectacular and quiet hiking tracks.
The historical Vereda de Estrella path winds its way up a narrow valley before turning southwards. At this point a classic view of the north faces of Sierra Nevada giants of Alcazaba (3350m) and Mulhacen (3482m) come into view. A superb hike within easy reach of Granada.
Andalucia
We just love visiting the unique Tabernas Desert in Almeria. Europe's only desert badlands! Hikes visit lofty summits, deep barren valleys and famous movie locations. Stunning scenery!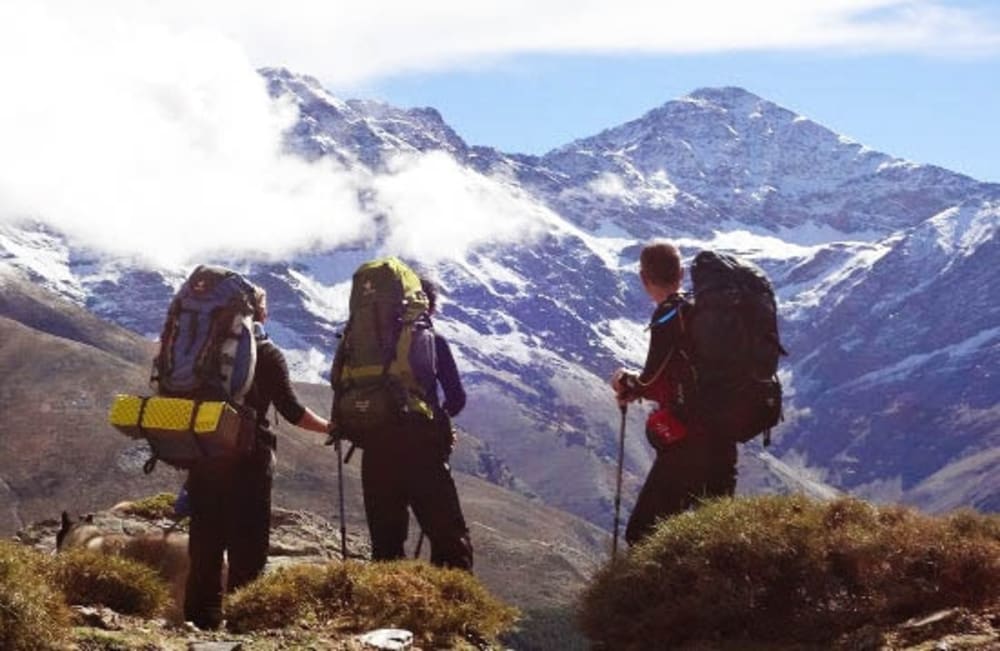 Mountain Trekking
Climb Mulhacen!
We have many day and multi-day treks in the Sierra Nevada. The most popular is to climb Mulhacen (3482m), the highest mountain in mainland Spain in either one or two day trips. An increasingly popular summer option is to sleep on the summit and enjoy the Sunsets and Sunrises.
Classic Treks, Sierra Nevada
We also regularly complete the classic trek, "Los Tres Miles", 3000m peak ridges. This involves 3 or 4 nights wild camping by mountain lakes and covers all the major summits of the range in a tough 4/5 day trek.
Want something different? The Los Tres Picos, Sierra Nevada Trekking Challenge is here! A diffcult 3 day trek climbing the 3 highest mountains in the range, either raising money for good causes or if you just fancy a challenge?
Quiet & remote
As well as summer mountain ascents, we have various multi-day Crossings of the Sierra Nevada of between 1 and 3 nights duration. This takes you into some really wild and quiet mountain country. The incredible Trek the remote North covers all the quiet northern 3000m+ mountains and is perfect for lovers of mountain solitude.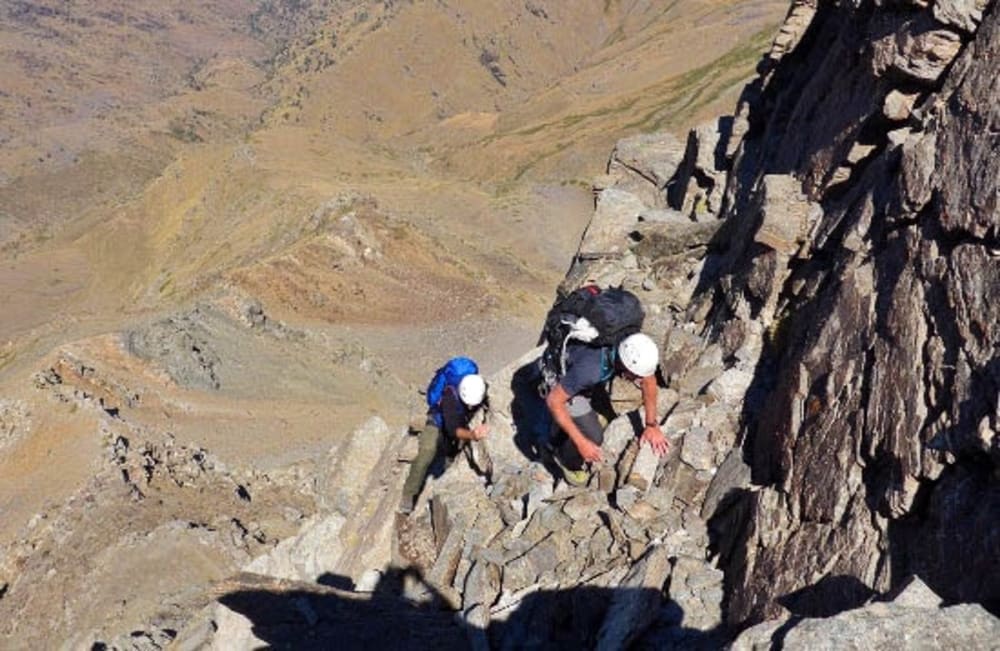 Scrambling
The province of Andalucia presents a myriad of untapped opportunities for engaging in scrambling activities. We possess profound knowledge of the region and are well-equipped to guide you to the most outstanding scrambling experiences available.
Low Mountain Scrambling
Under 2500m altitude year round except July and August
In Sierra de Huetor north of Granada superb routes on excellent rock exist and many of the routes have been developed by ourselves over the years.
High Mountain Scrambling
Over 2500m altitude in June, July, August, September, October
The high mountains of the Sierra Nevada provide a wealth of exciting routes including the 5 from the latest Cicerone Guidebook. Some of the best ridge and butresses scrambling outside the Alps!
Grade 1 No specialist mountaineering skills. Technically easy. Done without a rope
Grade 2 More serious. Need simple technical skills & rope
Grade 3 Simple pitches of easy rock climbing. More technical ropework & protection required
3(S) serious 3s. Some sections of mod/diff rock climbing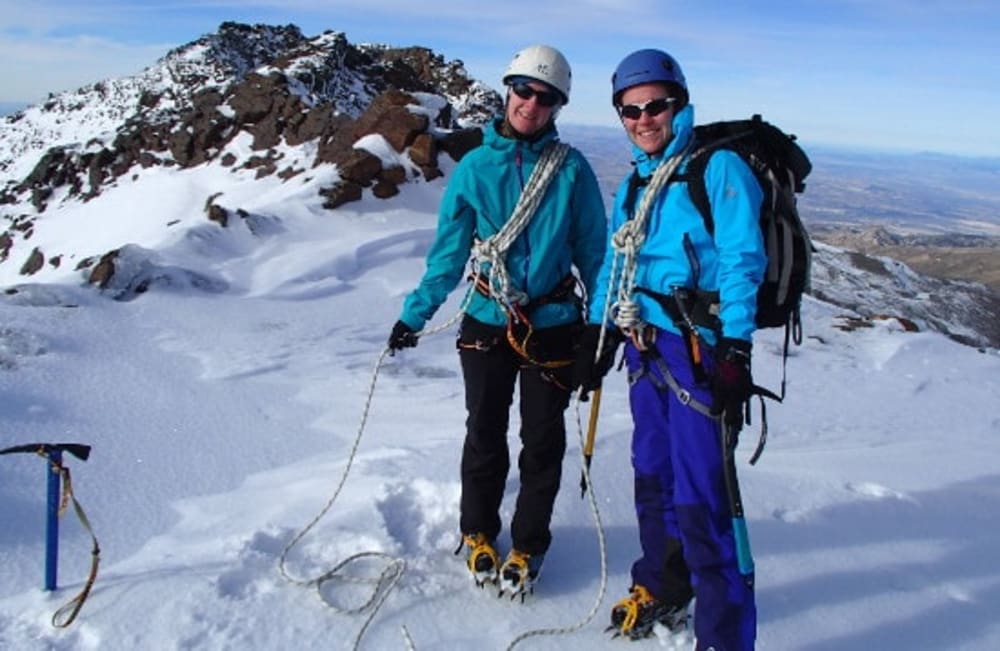 Mountaineering
Winter Mountaineering
Sun, snow & reliable conditions. With reliable, snowsure conditions from December until March inclusive we run Winter skills mountaineering courses, Alpine Introduction courses and winter ascents of the main Peaks of the Sierra Nevada.
Via Ferrata
We have access to a wide range of via ferratas in Andalucia for all grades - beginner to advanced
Rock Climbing
Granada Province offers some great Rock Climbing giving routes of all grades. We also offer Ropework Courses for those new to the sport. During the hot summer months we have High Altitude Rock Climbing in the Sierra Nevada.
Expeditions
Expeditions to the Southern Patagonian Icefield. Encircles the stupendous Mount Fitzroy and Cerro Torre massifs.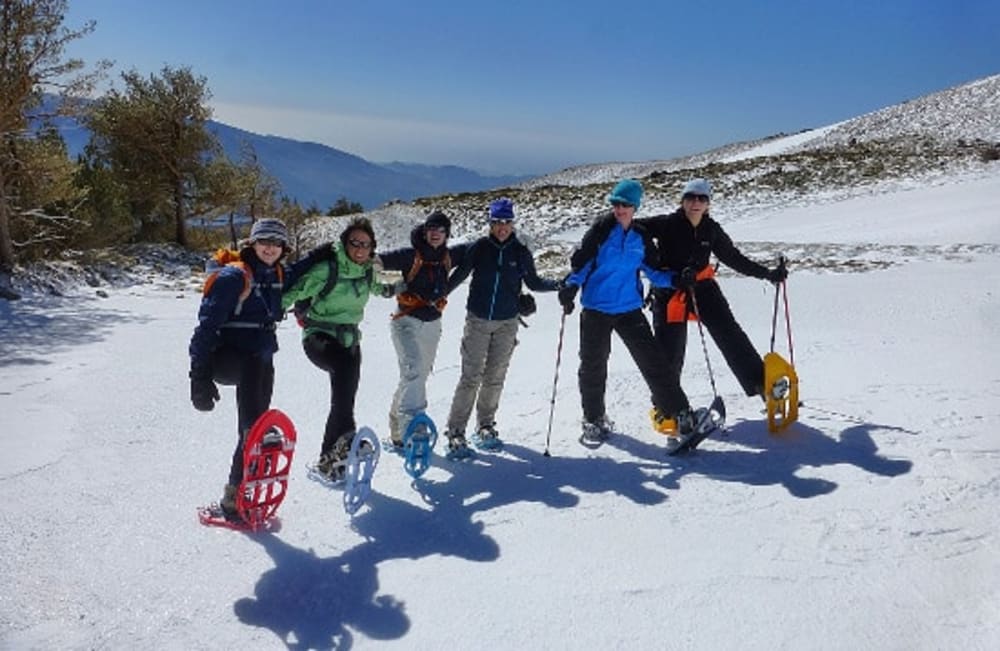 Snowshoeing
Sierra Nevada Snowshoeing Tours
Day tours in forests and mountainsides. Guided day or multi day Snowshoeing Tours. With access to the high mountain bowls of the Sierra Nevada and the forested Alpujarras on our doorstep.
During the winter months snow is in abundance; and with great trails offering wonderful scenery, snowshoers will find this a wonderful destination. Moreover, snowshoers of every level of skill and experience will find plenty of trails to meet their desires and needs. If you've never tried it….you should! Its good fun and very easy to learn.
If you've never tried it, you should! Its good fun and very easy to learn. We take you to some gentle locations for your first steps. After a brief learning curve we can progress to longer and harder tours.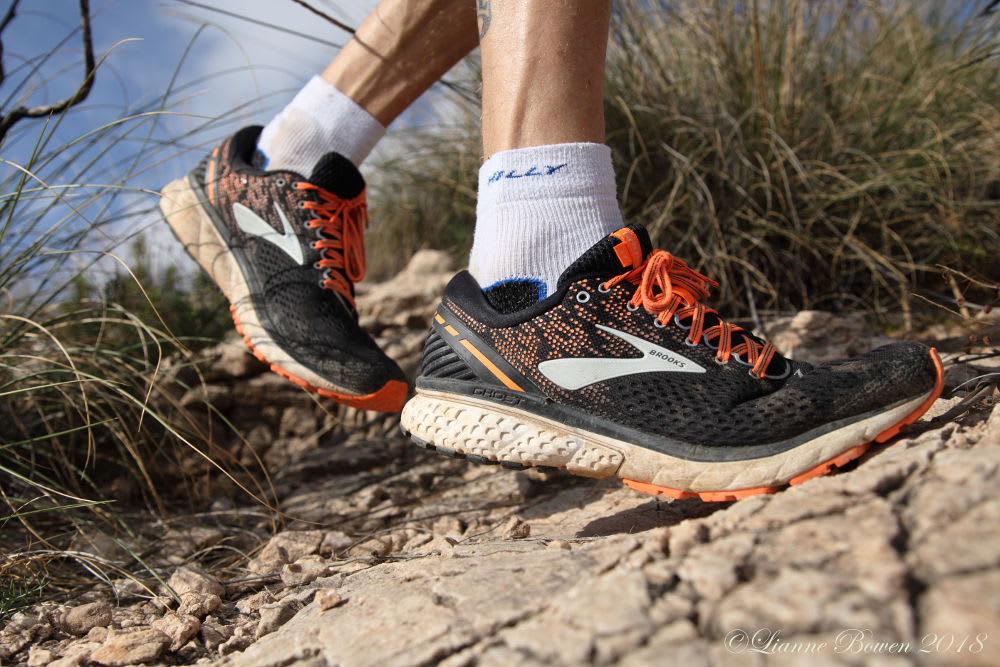 Trail Running & Fastpacking
Travelling fast and light in the Sierra Nevada, Granada
The Sierra Nevada National Park provides one of the best arenas for Trail Running and Fastpacking, not only in Spain, but throughout Europe.
Based in the Granada province of Andalucia, Spanish Highs offer tailored Trail Running Itineraries and guided trips in the beautiful Sierra Nevada National Park; a landscape of stunning mountain terrain and rich biodiversity, steeped in history and culture.
Whether you are interested in fitting a days running into your holiday, want to give your marathon training a high-altitude boost, or are seeking a tough multi-day challenge in preparation for your next ultra, we have routes and itineraries to suit all levels of fitness and experience.
Longer high-altitude days offer intense fitness and conditioning training to boost strength and stamina. In addition to numerous routes that take you above 3000m, well maintained mountain refuges provide opportunities for multi-day high-altitude runs. If even this isn't challenging enough for you then get in touch! We always have ideas for pushing your endurance to the limit, whether on a sea to summit run, or multi-peak round.
What Is Fastpacking? Fastpacking is covering long-distances on a trail by jogging, running or power hiking, with a light backpack on, usually over the course of more than one day. More simply, Fastpacking is "hiking the ups, jogging the flats and running the downs.
Year Round Mountain Guiding
Local guides, local people, local knowledge. Experience you can trust!
The Guiding Team
Provide an enthusiastic and friendly team of Experienced, Professional Mountain Guiding and Leadership
Are Accredited providers and instructors of First Aid Courses in Andalucia
Are Fully insured, licensed and registered. Operating since 1992
Adhere to a Responsible Travel and Environment policy
As Featured in:
TV - BBC2 "Gimme a Break"
Outdoor publications - Trail Magazine, Outdoor Adventure Guide, Berghaus Winter Catalogue 2014
Magazines - Sunday Times Travel, Living Spain, BMI Baby
Newspapers - Ideal.es
Expeditions - Berghaus Ski Kamchatka 2013

Spanish Highs Mountain Guidesopens in a new window
Tripadvisor Traveller Rating
#1 of 4 Outdoor Activities in Lanjaron
Great Adventure
Brillant and well organised time spent with Spanish Highs climbing Mulhacen mountain and walking Ruta Medieval, Taha del Pitres. Filipe and Sean guided us up the mountain , and made us feel at ease, then Richard guided us through lovely Spanish villages and to beautiful waterfall's. We also got taken to a lovely restaurant after one of hikes for a beer and pizza. Would highly recommend.
Karen L wrote a review June 2023
Memorable hiking!
A fantastic few days spent with Spanish Highs climbing Mulhacen mountain and walking Ruta Medieval, Taha del Pitres whilst raising money for Guide Dogs UK. All areas were expertly guided with stunning views and several surprises such as mountain goats, waterfalls and the best beer and pizza we could wish for! Spanish Highs made a bespoke itinerary for us which ran like clockwork and was just what we wanted. The guides, Richard, Filipe and Sean were friendly, funny, knowledgeable and 100% professional. We'll definitely be back for more walks with them soon
Kelvin R wrote a review Jun 2023
You'll never walk alone in the Alpujarras
Fabulous week in the Alpujarras. Our group of 8 loved the 5 varied, challenging walks with our excellent guides,Felipe and Sean. The Hotel Alcadima is wonderful as was the food they provided. Friendly, helpful staff. All was organised to perfection by Emma at Spanish Highs. Thoroughly recommend.
Allan L wrote a review Jun 2023
Lanjaron Webcam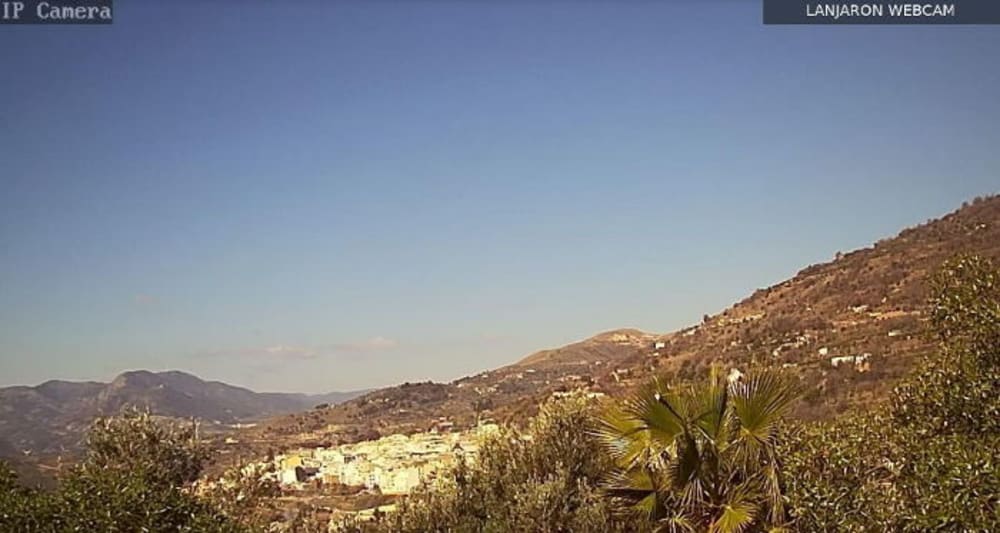 Lanjaron Weather Station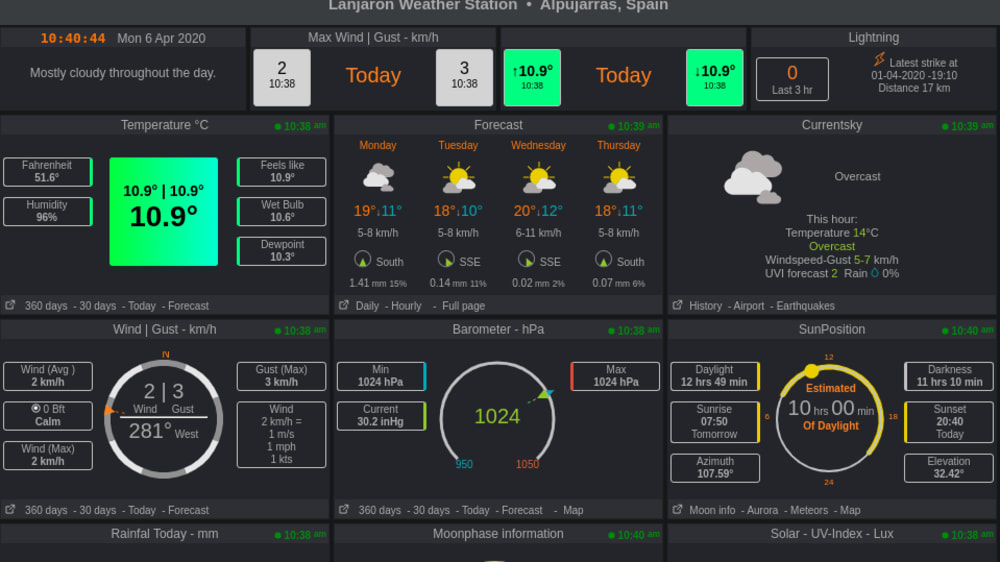 GUIDEBOOK - Walking and Trekking in the Sierra Nevada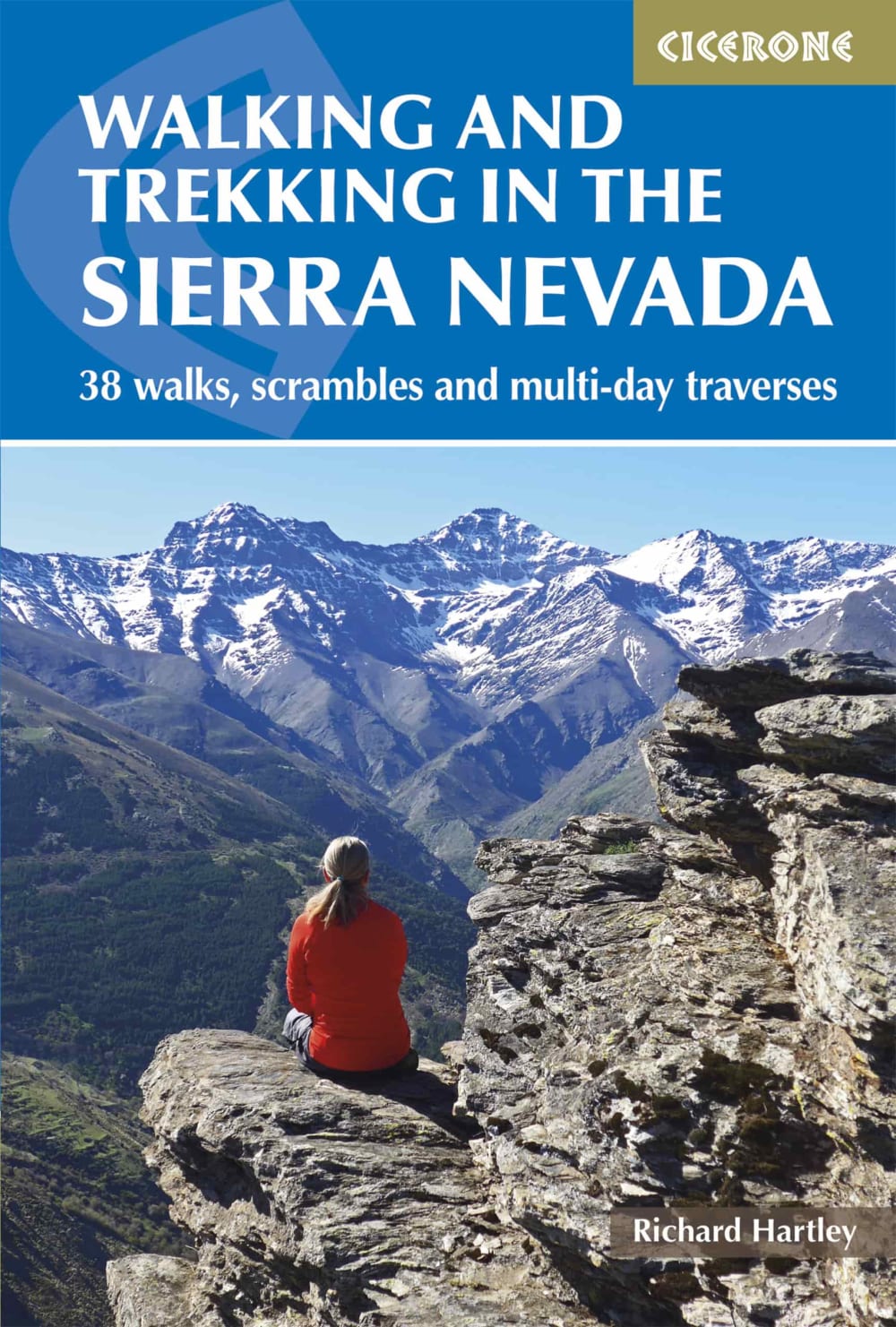 Highlights
year round half to full day walks & multi-day treks
33 routes including mainland Spain's highest summit
includes 8 gentler walks in the lower hills of the Cumbres Verdes near Granada
includes white villages of Trevélez, Lanjarón and Capileira
showcases the Sierra Nevada's most dramatic scenery
includes 'Los Tres Picos', 'Los Tres Miles' Integral & overview of Sulayr GR240
advice on transport, local bases, safety, tick-list of 3000m peaks & Spanish-English glossary