Sierra Nevada (with or without) Guide
Routes, Maps & Inspiration for Self Guided Walking & Hiking in Spain's Sierra Nevada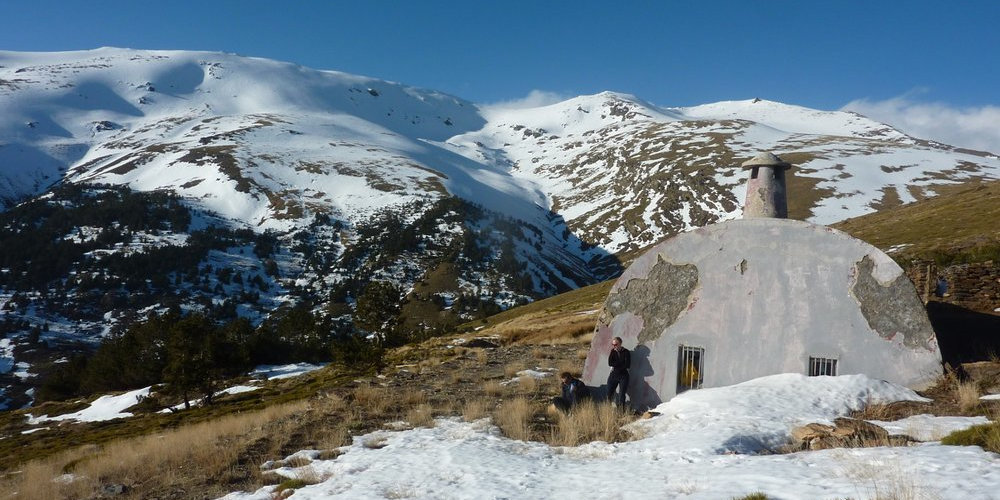 Las Alegas, Refugio Cebollar and High Forests of the Alpujarras
High forests and old refuges with distant views towards the sea, Alpujarras and Sierra Nevada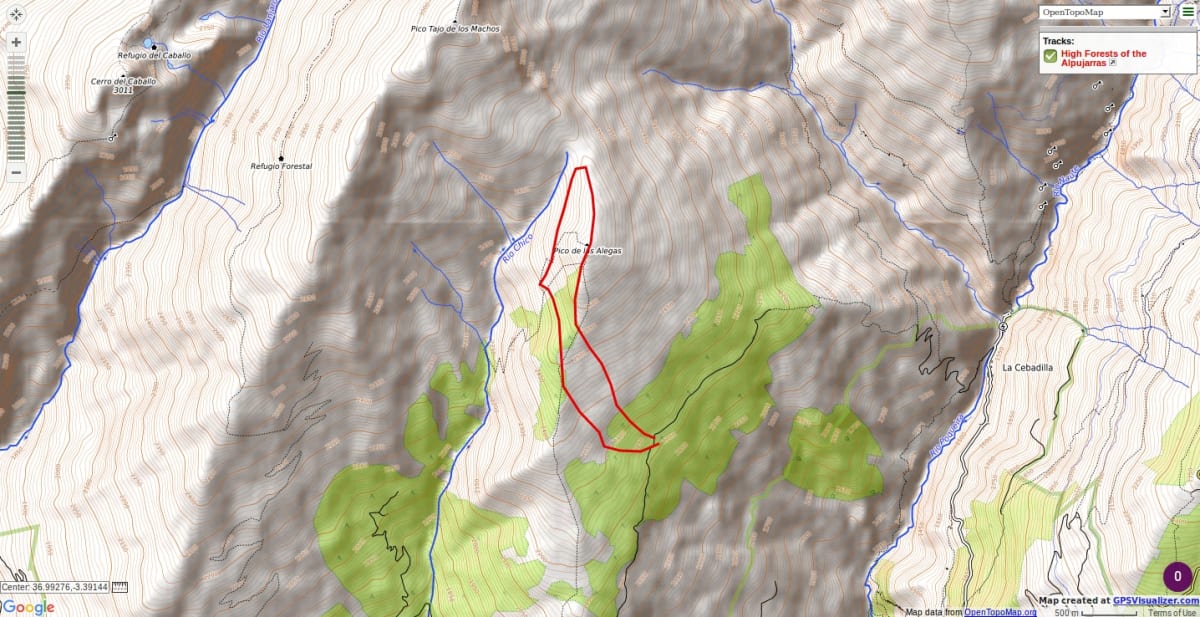 N.B This is an interactive map that opens up in new window
Access: Soportujar, Alpujarras
Start: 2km before La Piuca Casa Forestal
End: Same as start
N.B Important update 2017! Due to parking restrictions a car must be left another 1.5km back along the dirt road where an official sign tells cars not to go any further. This is at a distinct junction with an old road leading to Puente Palo. This adds 3km and about an hour onto this walk
A short, pathless, but high quality walk in a rarely visited area of the Sierra Nevada
Route Description
A 4wd car is recommended (but not strictly necessary) to reach the start point. The start is 500m after the open gate as you enter the forests at la Piuca. leave the car some 50m after passing a goat farm set back off the road in the forest. Ascend the shallow gully due north of the goat farm. Pathless apart from a few goat trails through the pine forests. After 45 mins you will meet the upper tree line. Keep going to the broad ridge that leads up to reach the fine summit of Las Alegas (2700m). Superlative views across to the main Sierra Nevada range.
Continue north for 200m the drop down left (west) until an old drover trail is met (unmarked on maps). Turn left and traverse south to reach the ruined Refugio Cebollar (2500m). This is set in beautiful location on a colourful alpine meadow with it's own spring, always flowing even in the height of summer!
Asecdn alongside the forest edge to regain the broad ridge of the approach. The return is made via another shallow valley south the line of ascent via wooded slopes back to the waiting transport. This is a fine way to see the lesser known areas of the southern Sierra Nevada.
Recommended map: Parque Nacional de Sierra Nevada 1:40000 www.penebetica.com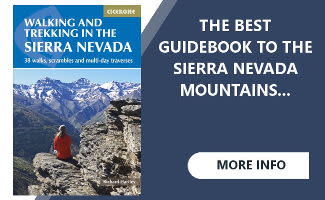 Want some help? Find a guide? CONTACT US
KNOWLEDGE BASE
Mountain database, refuges, altitude sickness, avalanche dangers, equipment lists, gear rental, FAQs etc
Information & resources
The company
Contact us via our Contact Page
[email protected]

Spanish Highs Tours Ltd
Company Number 09960909 Registered in England & Wales

Head Office: 41 Axholme Drive, Epworth, DN91EL, North Lincolnshire, UK. Registered Office: 20-22 Wenlock Road, London, N1 7GU, England
© 2019 sierranevada.guide