Introduction to Ropework Course
Rock Climbing has really exploded in popularity in recent years with thousands of people enjoying this fantastic extreme sport which gets you out in the great outdoors. Outdoor rock climbing is a very rewarding activity; it is both physically and technically challenging and is also great fun.
A fantastic way to get into the sport, under the watchful eye of your fully qualified instructor you will learn the basic principles of rock climbing such as planning a route, hand holds, foot holds and rope work.
The course will be tailored to abilities to ensure you are challenged and have fun. Before long you will be scaling heights you never thought possible!
Course Contents
Full instruction will be given in:
Basic use of rope
Roping up - short roping for scrambling
Roping up - for rock climbing
Knots and their uses
Using natural protection
Basic protection
Safety aspects
Abseiling
Prussiking
Assisted hoist and other rescue methods
We shall then embark on a series of hard scrambles and easy rock climbs putting into practice all that has been learnt. The course also helps to introduce hillwalkers and scramblers to the basics of using a rope for protection on some of the harder scrambles and easier rock climbs.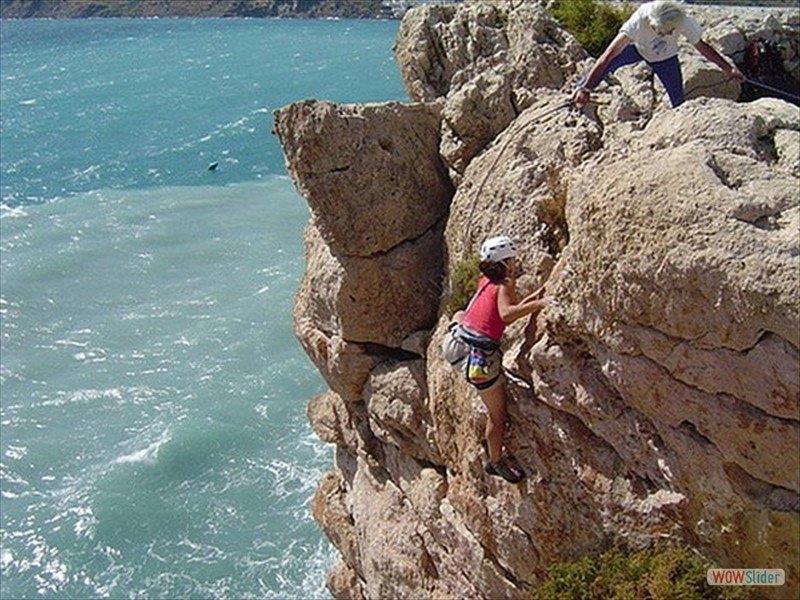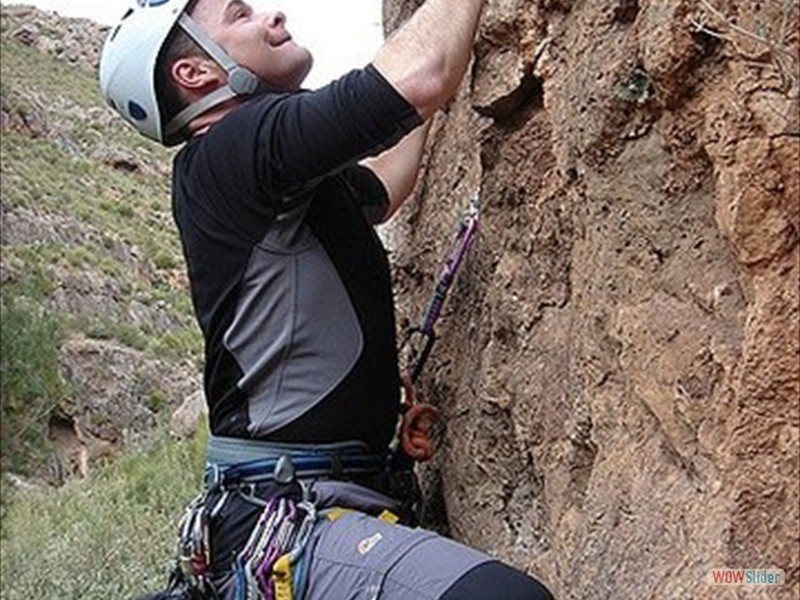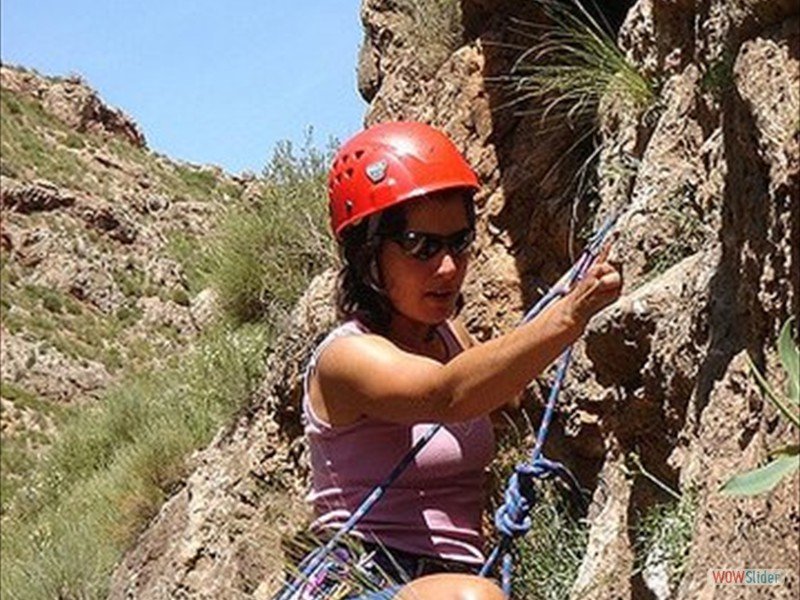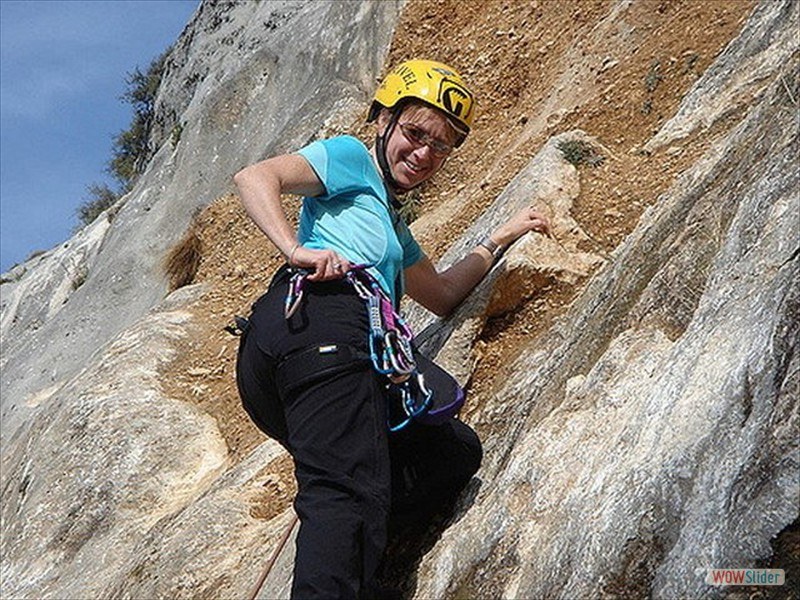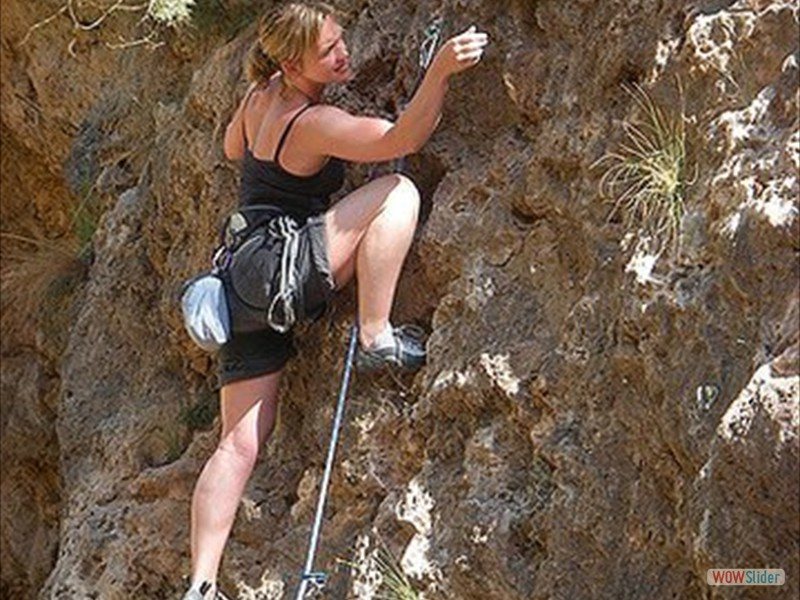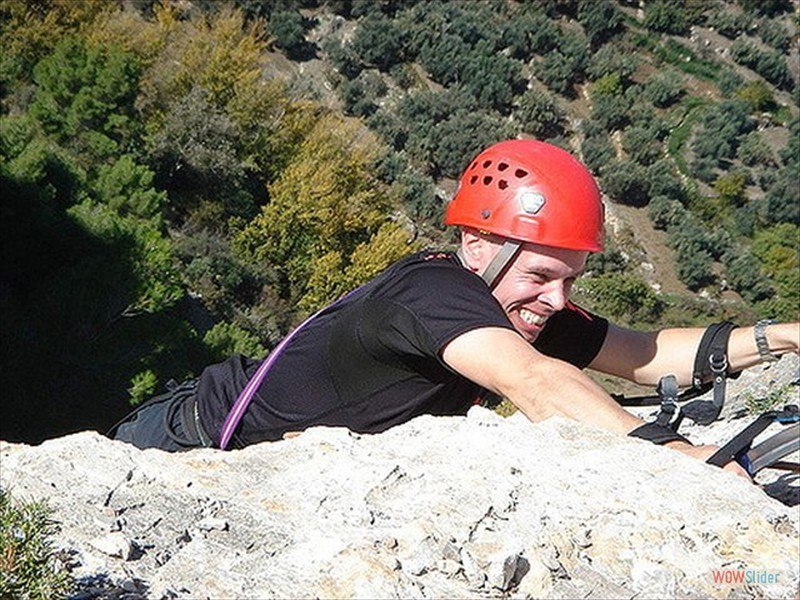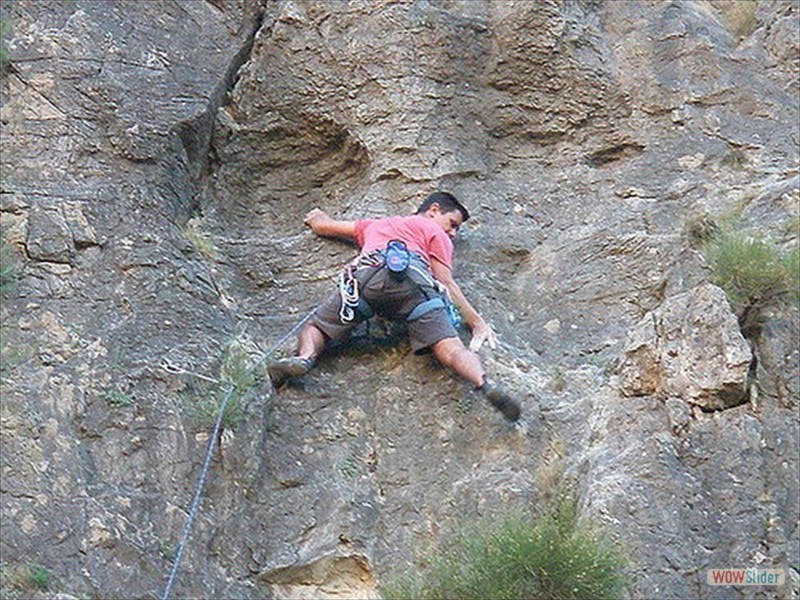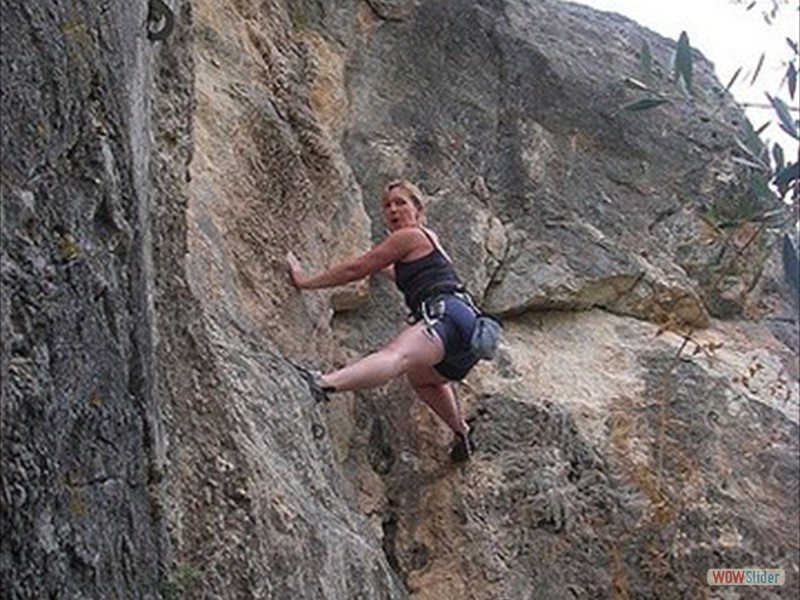 Dates & Prices
When?
N.B June to October (inclusive) will be help in the high Sierra Nevada. Other months in the lower mountains around Granada.
Prices
Mountaineering Courses and PD routes
Group size (per booking):
(prices are per person per day)
1 person - cost €150
2 persons - cost €95
3 persons - cost €85
4 persons - cost €75
Classic Winter Mountaineering Routes (AD and above)
(1:2 ratio)
1 person - cost €220
2 persons - cost €140
Definition of "Group" - if you are booking a trip for 2 persons the 2 person rate applies, 3 persons - 3 person rate etc (not dependent on eventual total group size!).
Price includes:
Guiding
Backup vehicles
Gear hire - helmet, harness, crampons, ice axe
We have a limited number of boots and sizes available for guest use
N.B Guiding ratio for high mountain activities - no more than 4 to a guide.
Enquire via email or contact form
Transport (effective for all bookings after 1st July 2022)
The guiding price above does not include transport. Due to rising energy and fuel prices we do not want to be constantly changing guiding prices to reflect transport costs. We want to be honest and open about our price structure.
Clients have two options:
NO COST OPTION - Pick up/drop off our guide in Lanjaron or a venue to be agreed. Use your own transport to and from the start/end of activity.
COST OF FUEL OPTION - Our guide will drive you to/from start/end of activity in one our own vehicles. Applicable costs are:
Capileira, White Villages, Taha del Pitres €15
Hoya del Portillo €20
Sierra Nevada ski area €25
Granada area, Cumbres Verdes €15
Peñon de la Mata €20
Lecrin Valley €10
Jerez de Marquesado, Eastern Sierra Nevada €35
N.B For destinations not listed above we can easily work out a fuel cost
You may also be interested in?
Mountaineering Alpine Ridges Sierra Nevada, Spain
Discover the year round mountaineering and scrambling potential of the Spanish Sierra Nevada alpine ridges. Big routes, big faces and incredible situations!
Winter Skills Mountaineering Courses, Sierra Nevada, Spain
Learn to travel safe in the winter mountains on one of our Winter Skills Mountaineering Courses based in Spains snowsure Sierra Nevada mountains
Alpine Introduction Mountaineering Course, Sierra Nevada, Spain
An Alpine Mountaineering Course based in Spains Sierra Nevada. For those looking for winter mountain ascents, alpine peaks, ice climbing, glacier travel and expeditions
Mountaineering Courses, Climbing and Via Ferrata Sierra Nevada, Spain
Guided mountaineering, winter skills and alpine introduction courses in Spains Sierra Nevada. Also Rock Climbing and Via Ferrata