A 3 or 4 day Course for Intermediate Winter Climbers and Mountaineers
The Barranco del Alhori winter mountaineering area is relatively unknown outside of Andalucia, yet local climbers realise the potential in this particular area of the Sierra Nevada. It is snow-sure from December until end of April with plenty of good mountainerering routes available.
Suitable for those who have already acquired basic winter mountaineering skills and wish to progress to experience winter climbing routes.
Highlights
3 days winter climbing - icefalls, snow gullies and mixed routes
Season - normally December to April inclusive
Maximum group size - 2 to a guide
2 nights at the Refugio Postero Alto - €18 per night (€12 with alpine card)
Meet guide in Guadix - 2hrs 15min Malaga, 1hr Granada. 1hr Almeria
Guiding Price - 1 person €170 per day, 2 persons €110 per person per day
Transport from airport to Guadix can be arranged but the cheapest option is if clients hire a car and drive
Location and Suggested Itinerary
Suggested 4 Day Itinerary
Day 1 - Arrive Granada/Malaga or Granada. Transfer to Guadix. Hotel
Day 2 - Meet guide, drive to Refuge (1hr). Afternoon climbing waterfall ice or simple snow climbs. Night in refuge
Day 3 - Corredor Central del Alhorí. Night in refuge
Day 4 - Corredor Diagonal del Alhorí. Return to Guadix. Transfer to airport
N.B The suggested hotel we use in Guadix is the Cuervas de Rolondo, a unique "Cave Hotel" close to the motorway.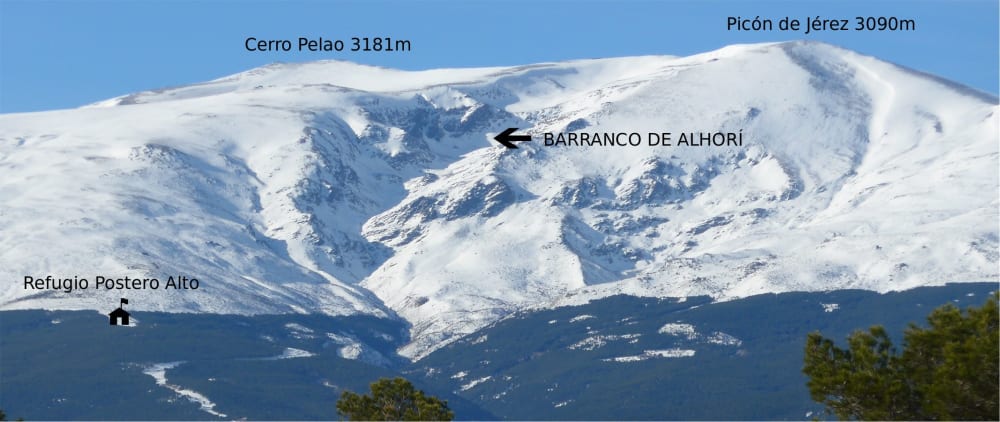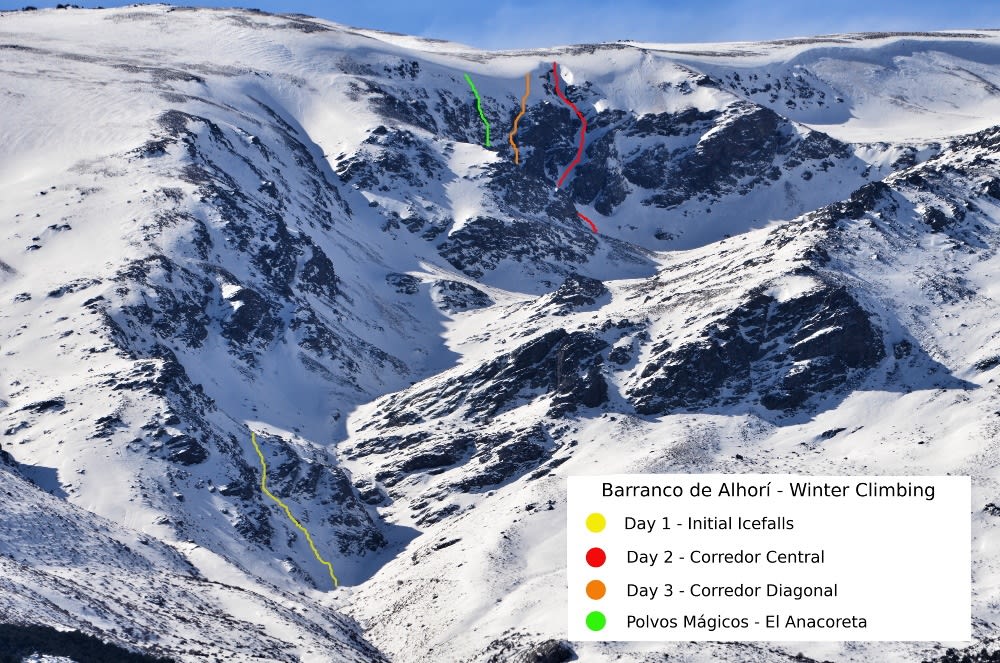 Day by Day Mountaineering Itinerary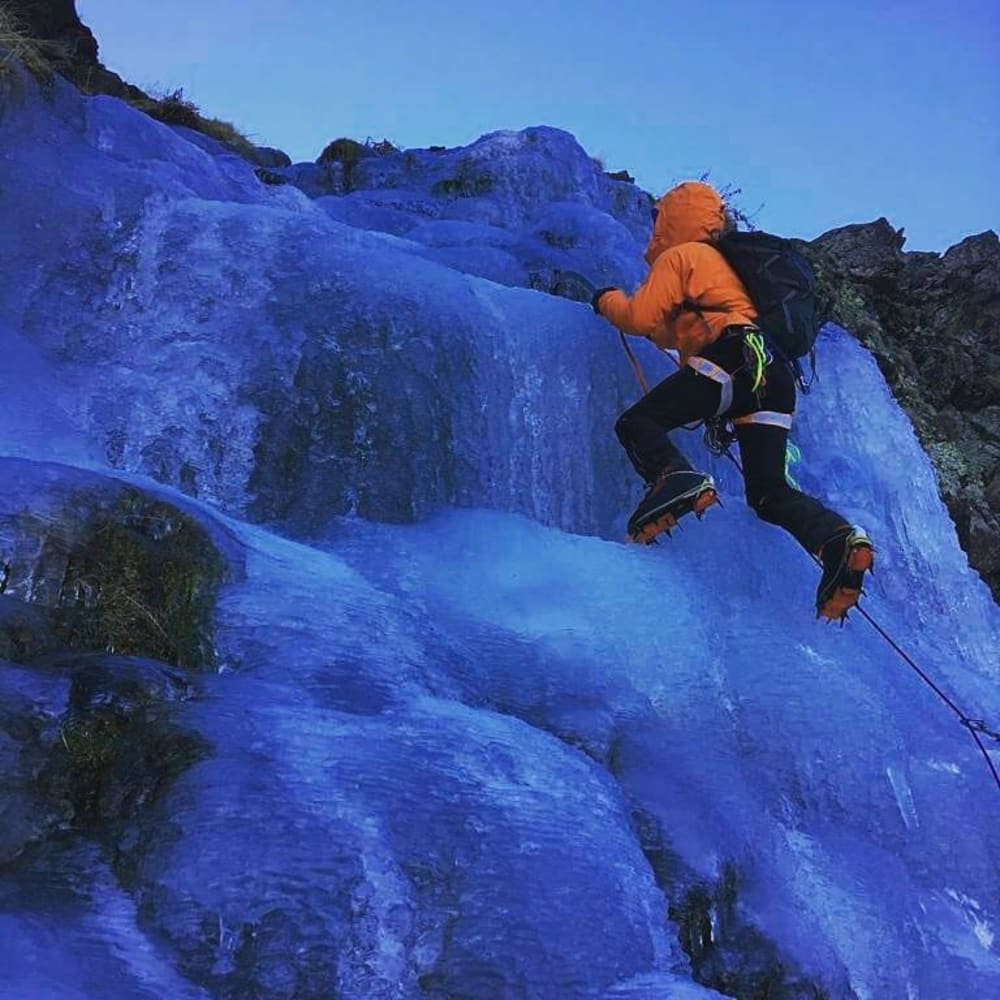 Day 2 - Icefalls in the Barranco del Alhori
Highlights
Ice climbing techniques in an easy icefall
Approach time (from the refuge): 35/50 minutes
Icefall length: 120m
Icefall height difference: 90m
Difficulty: WI 1/2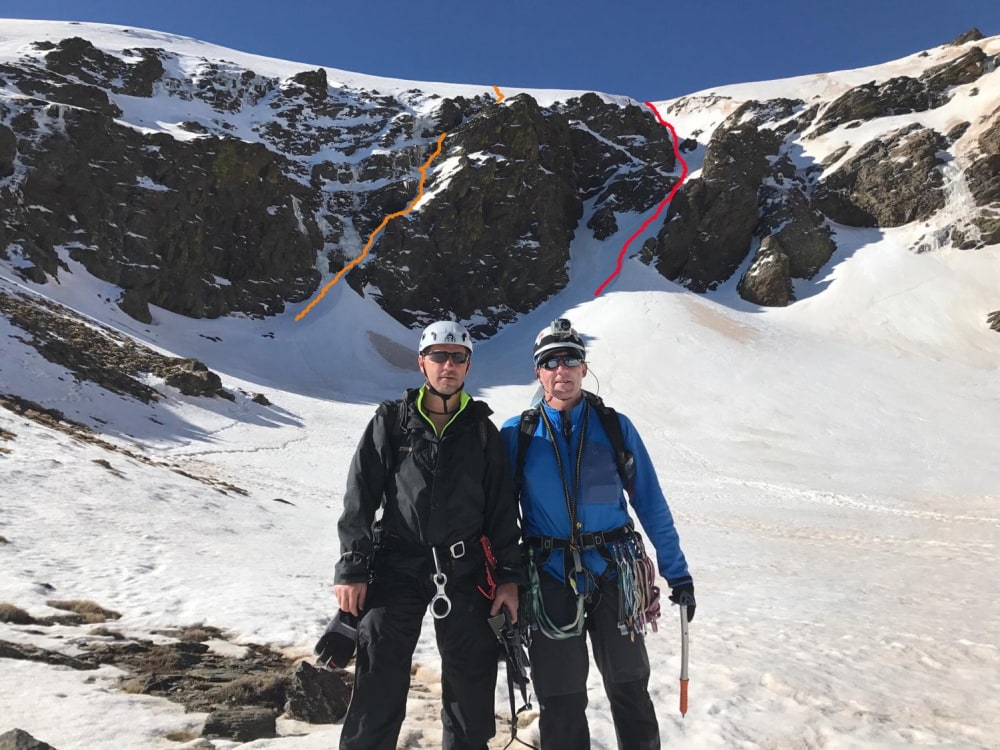 Day 3 - Corredor Central del Alhori
Highlights
Alpine Climbing
Approach time (from the refuge): 2/3 hours
Climbing time: 2/4 hours
Couloir length: 250m
Couloir height difference: 220m
Difficulty: PD- 45-50º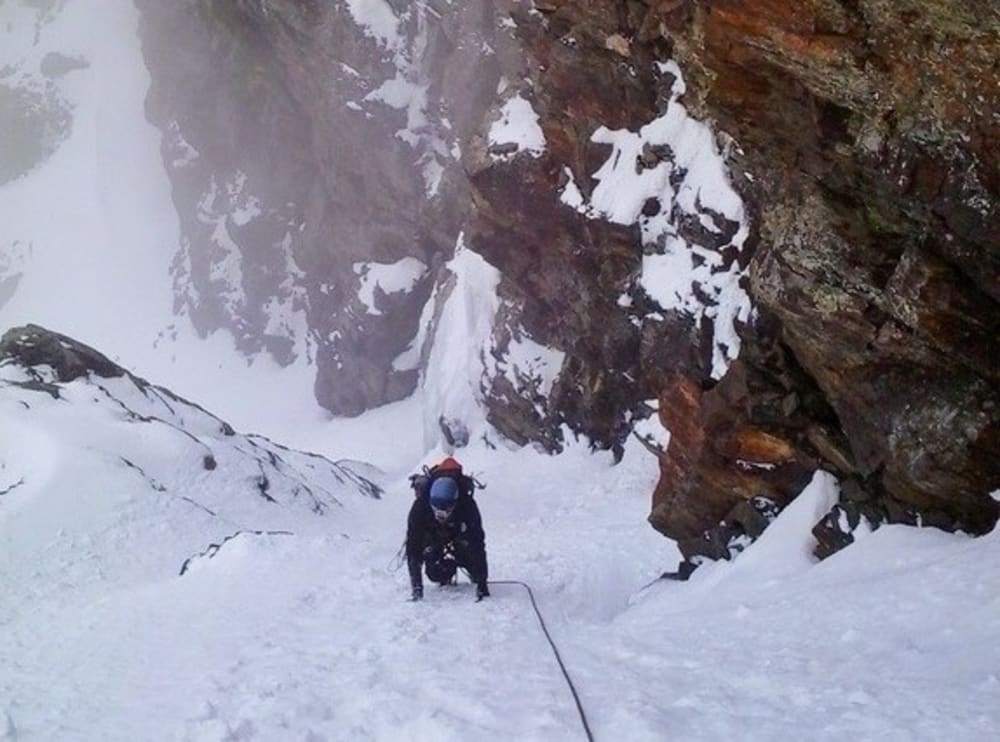 Day 4 - Corredor diagonal del Alhorí
Highlights
Alpine Climbing
Approach time (from the refuge): 2/3 hours
Climbing time: 2/4 hours
Couloir length: 150m
Couloir height difference: 210m
Difficulty: PD, 50º
Gallery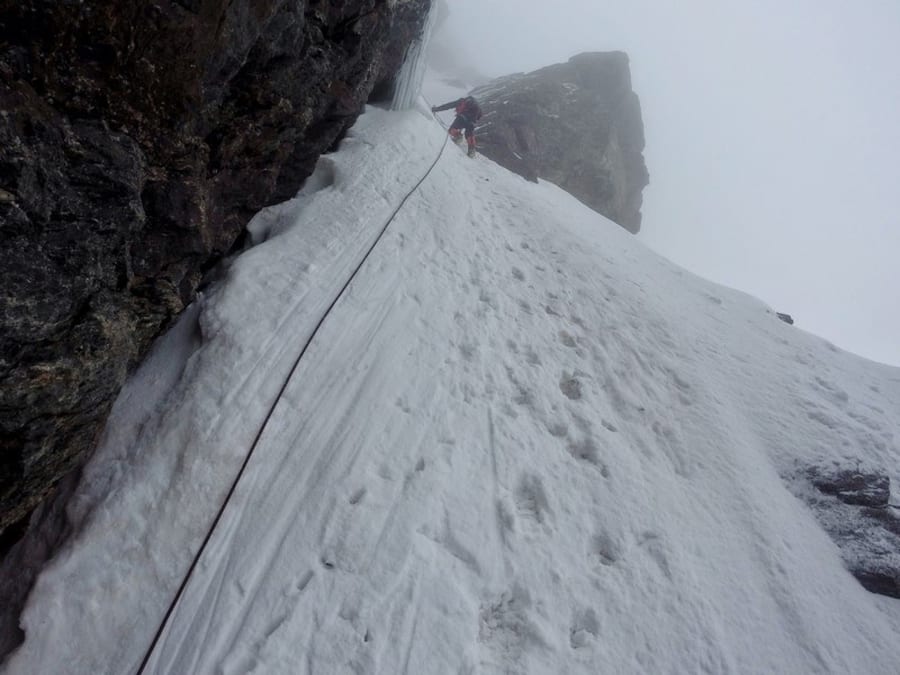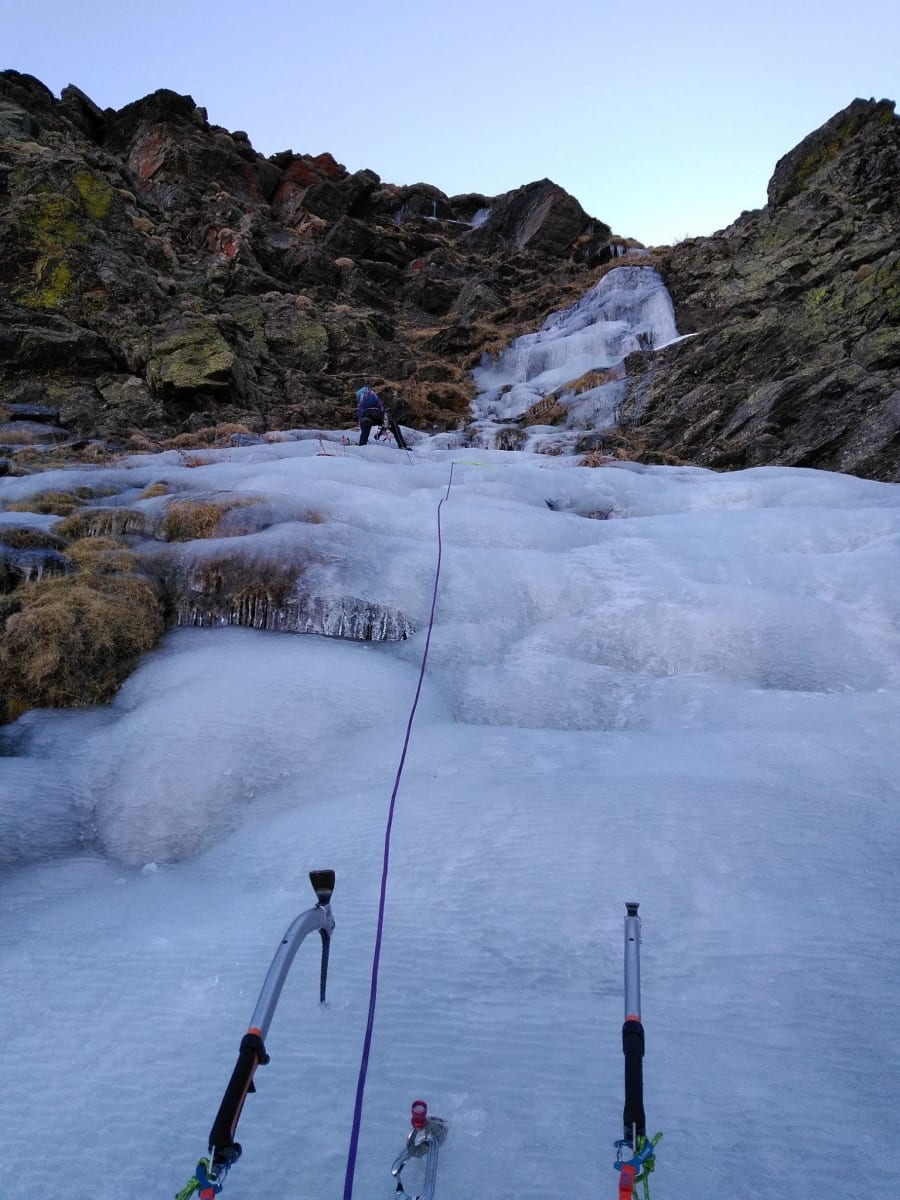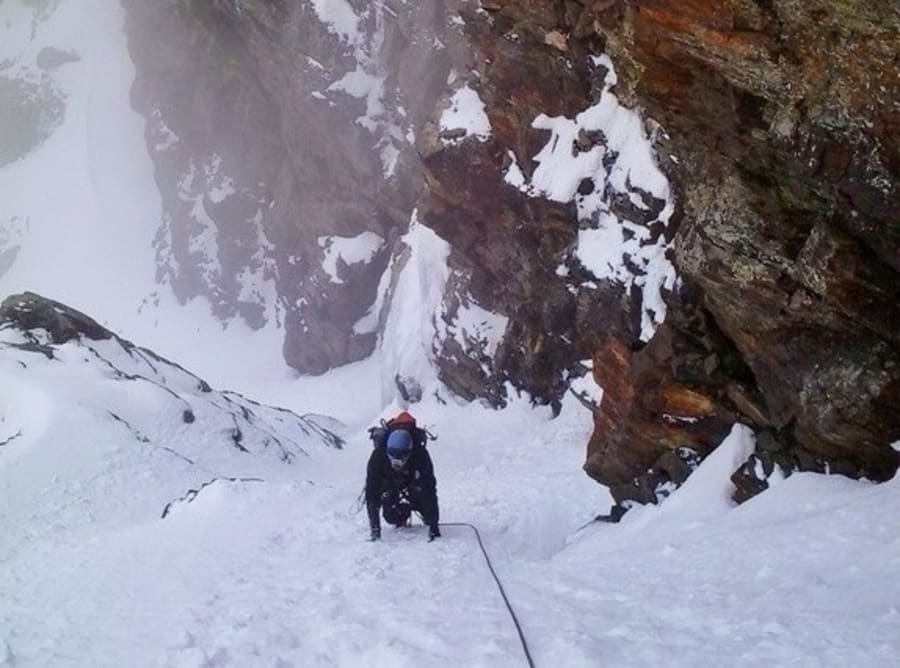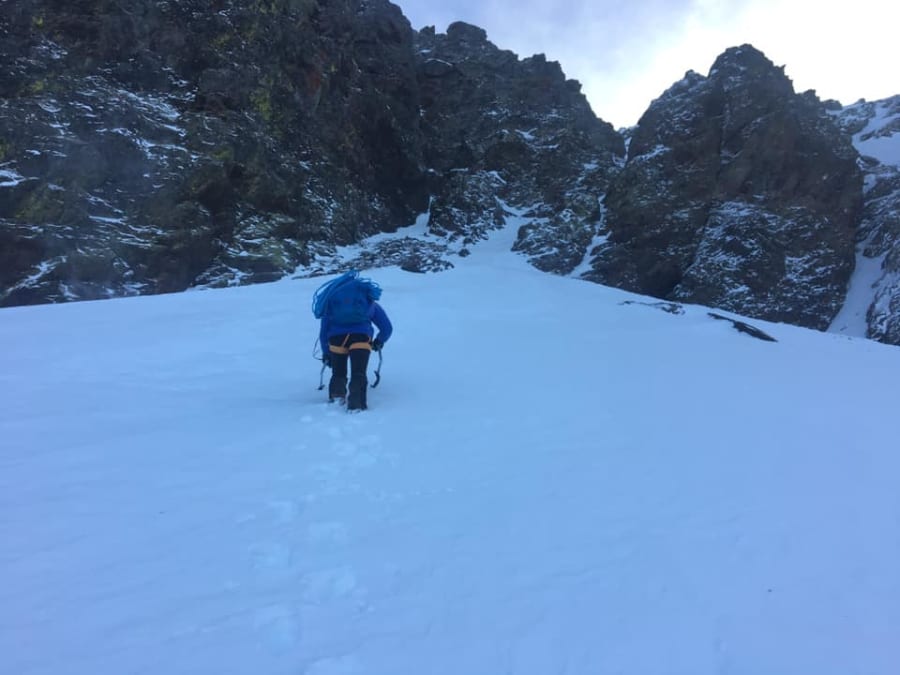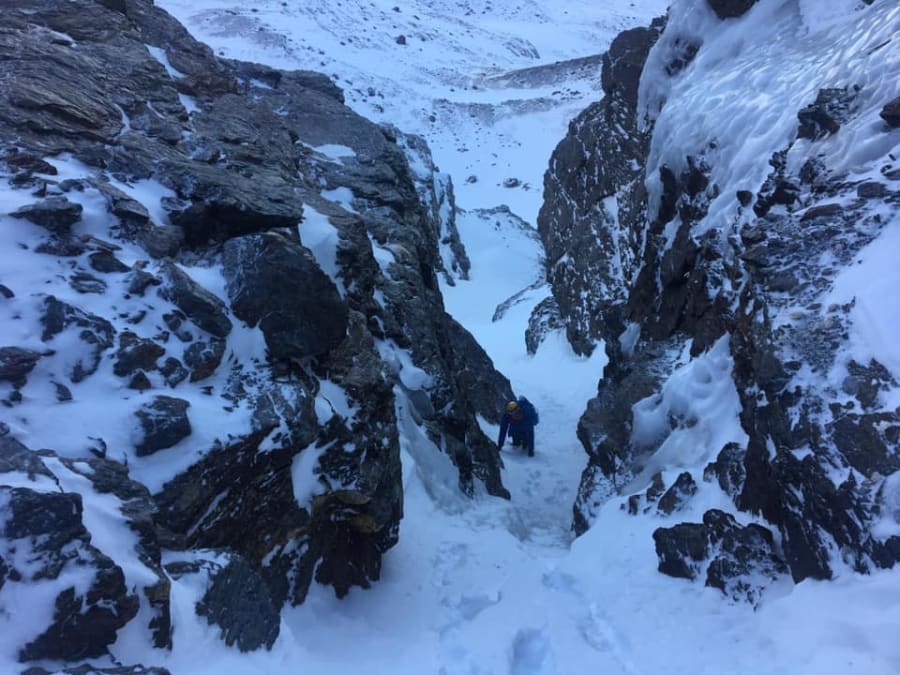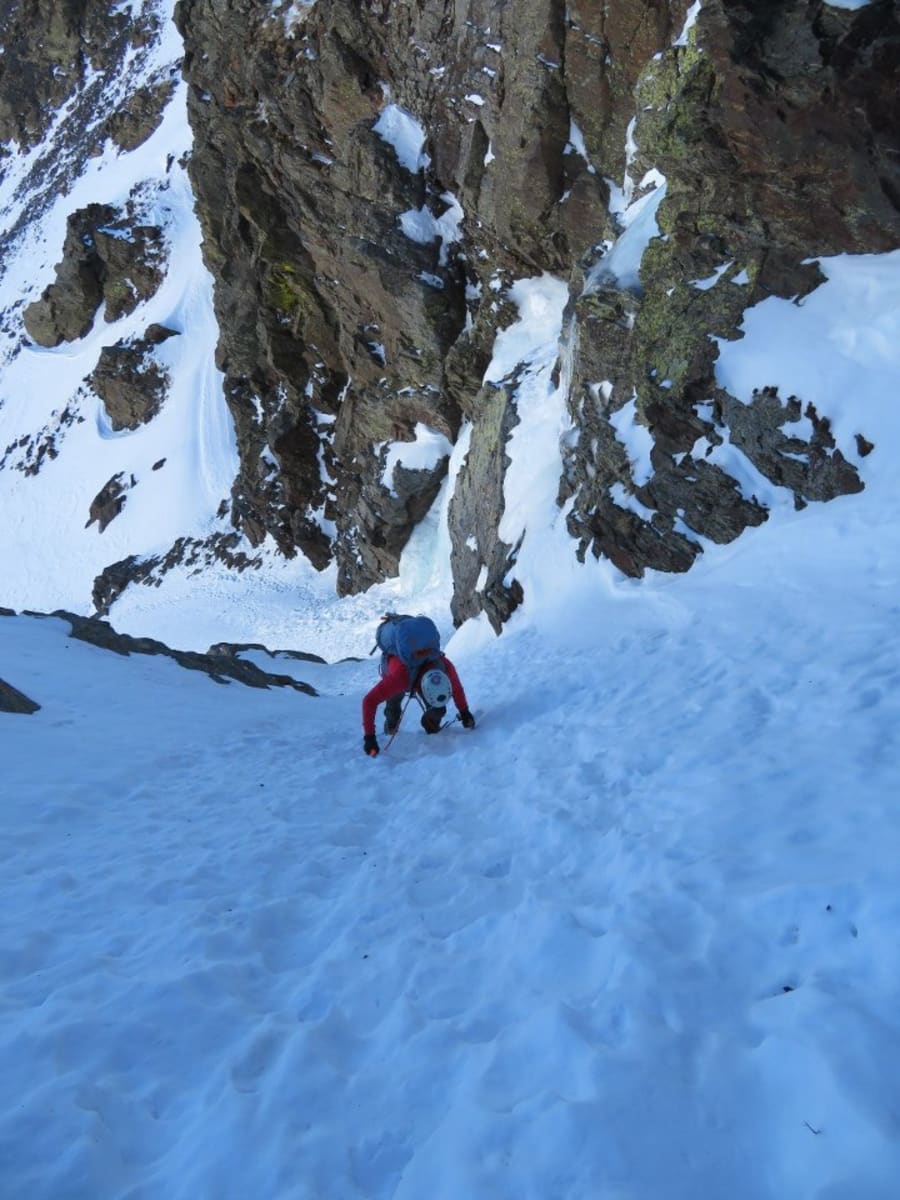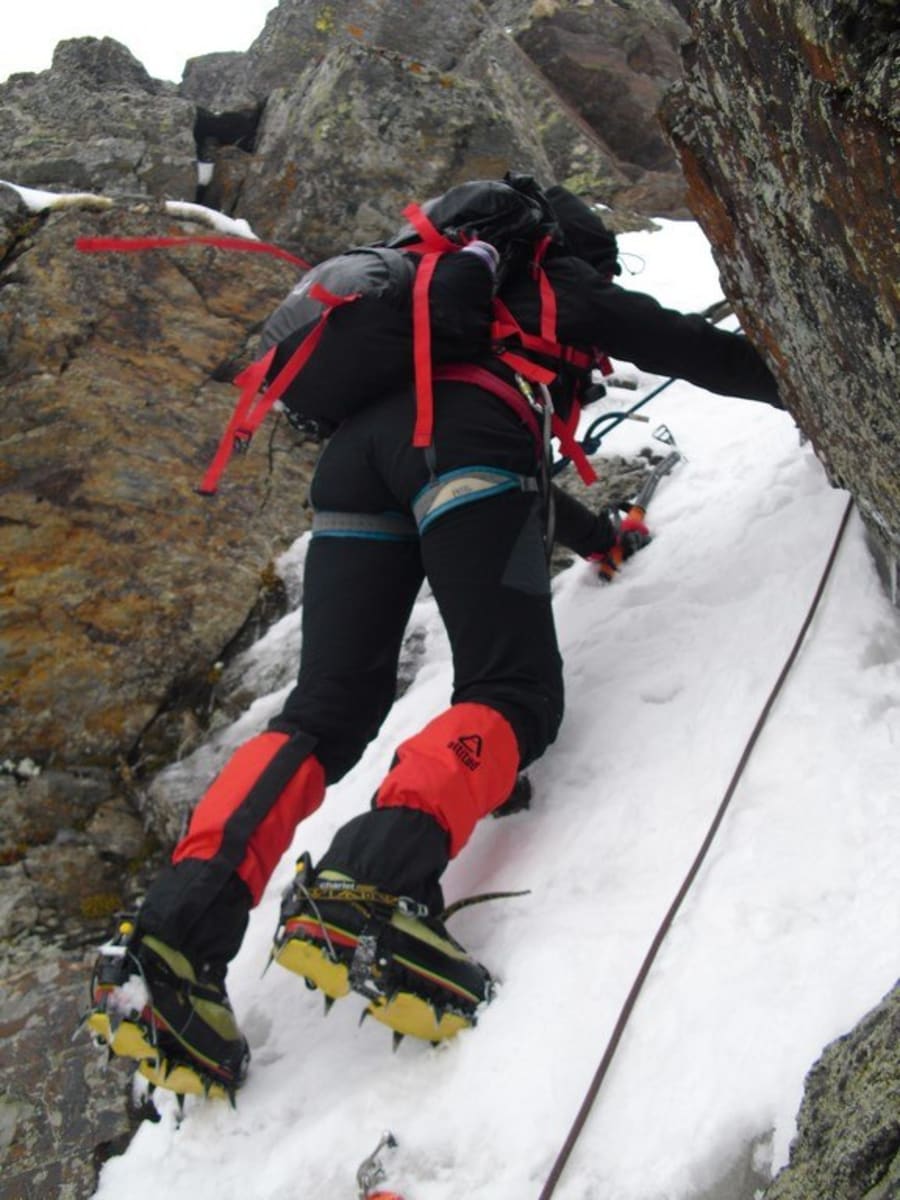 Dates & Prices
When?
Prices
Barranco del Alhori Mountaineering
Prices per person per day:
1 person - cost €170
2 persons - cost €110
Price includes:
Guiding
Backup vehicles
Gear hire - helmet, harness, crampons, ice axe
We have a limited number of boots and sizes available for guest use
N.B Guiding ratio for technical mountaineering activities - no more than 2 to a guide.
Enquire via email or contact form
N.B Prices for other Sierra Nevada Classic Winter Mountaineering Routes (AD and above)
1 person - cost €220
2 persons - cost €140
Transport (effective for all bookings after 1st July 2022)
The guiding price above does not include transport. Due to rising energy and fuel prices we do not want to be constantly changing guiding prices to reflect transport costs. We want to be honest and open about our price structure.
Clients have two options:
NO COST OPTION - Pick up/drop off our guide in Lanjaron or a venue to be agreed. Use your own transport to and from the start/end of activity.
COST OF FUEL OPTION - Our guide will drive you to/from start/end of activity in one our own vehicles. Applicable costs are:
Capileira, White Villages, Taha del Pitres €15
Hoya del Portillo €20
Sierra Nevada ski area €25
Granada area, Cumbres Verdes €15
Peñon de la Mata €20
Lecrin Valley €10
Jerez de Marquesado, Eastern Sierra Nevada €35
N.B For destinations not listed above we can easily work out a fuel cost
You may also be interested in?
High Altitude Expedition Preparation Sierra Nevada, Spain
Spains Sierra Nevada is a perfect location for preparation courses for expeditions to polar regions or the greater ranges with high altitude and remote mountains to use as a base
Mountaineering Alpine Ridges Sierra Nevada, Spain
Discover the year round mountaineering and scrambling potential of the Spanish Sierra Nevada alpine ridges. Big routes, big faces and incredible situations!
Winter Skills Mountaineering Courses, Sierra Nevada, Spain
Learn to travel safe in the winter mountains on one of our Winter Skills Mountaineering Courses based in Spains snowsure Sierra Nevada mountains
Alpine Introduction Mountaineering Course, Sierra Nevada, Spain
An Alpine Mountaineering Course based in Spains Sierra Nevada. For those looking for winter mountain ascents, alpine peaks, ice climbing, glacier travel and expeditions
Mountaineering Courses, Climbing and Via Ferrata Sierra Nevada, Spain
Guided mountaineering, winter skills and alpine introduction courses in Spains Sierra Nevada. Also Rock Climbing and Via Ferrata