About the High Altitude Expedition Course
Option 1
A week long course with 5 days practical, including 3 nights out in the mountains of the Sierra Nevada. Whether you are a complete beginner of looking to climb your first 8000m and want tips on training and high altitude techniques this course will provide you with ideal preparation for your own future expeditions and adventures.
Option 2
A short 2 day course meant to prepare you for expeditions to the greater ranges or places such as Patagonia.
N.B This shorter Expedition Preparation Course is an ideal "bolt on" to our successful Winter Skills Mountaineering or Alpine Introduction Courses.
Typical Course Content
Planning for an Expedition
Equipment and gear selection
Which operator? Which mountain? Am I fit enough?
Food and drink - choices and alternatives
Snow wall construction. A much neglected and complex subject
Snowholing and survival techniques
Putting up a tent in a blizzard - vital to practice!
Communications tricks and techniques with base. Rescue?
Transportation with Sleds and Pulks
Snowshoeing
The right mental approach!
Snow and Ice Techniques
Ice axe use and braking
Correct use of crampons
Roping up for glacier travel
Crevasse rescue
Snow belays
Cooking and boiling water at altitude
Ascending and descending fixed ropes
Setting up fixed ropes
Self sufficiency and moving together on a rope
Designing a training plan
High altitude medicine
The principles of acclimatisation schedules and rotations
Communication back home on different mountains
Packing
Still, my most memorable adventure to date, and largely thanks to your good leadership and an incredible team. Anyone "half thinking" of doing this should pull their finger out and do it, it's the closest you'll get to a polar experience.
Brett Wakeley, South AfricaMore Reviews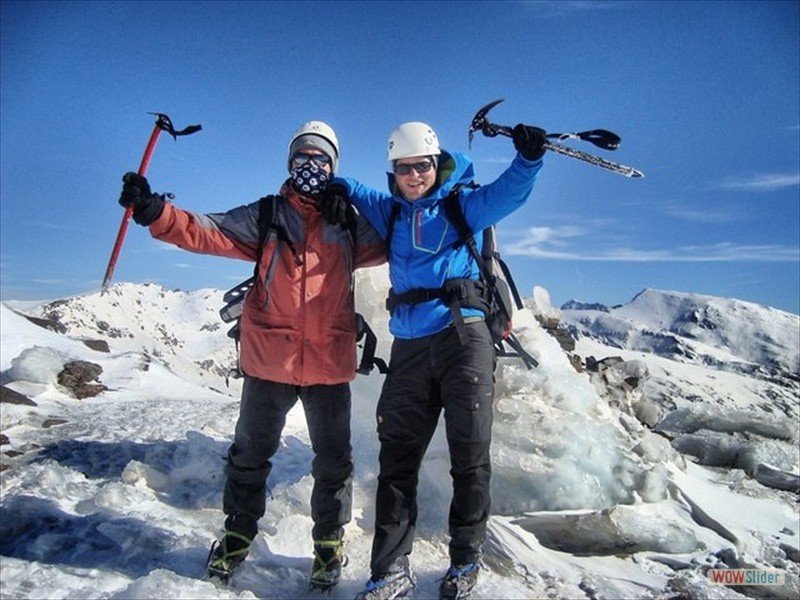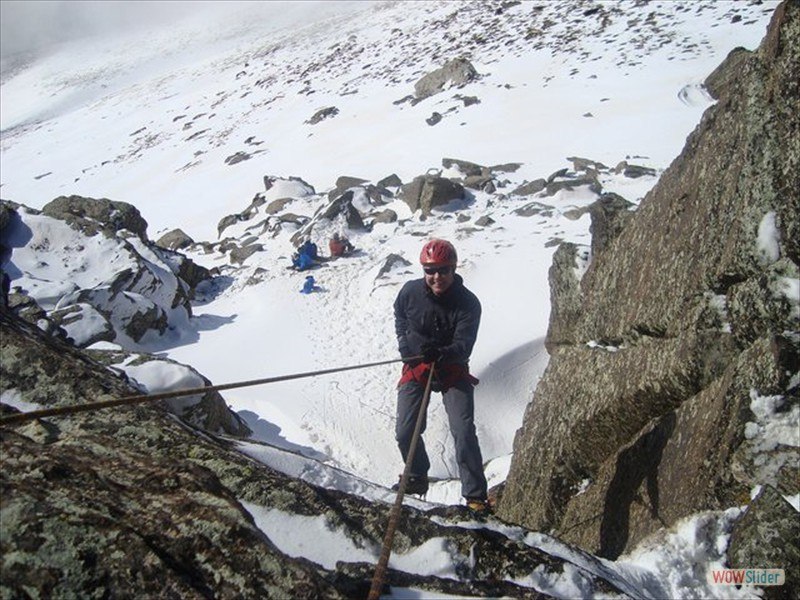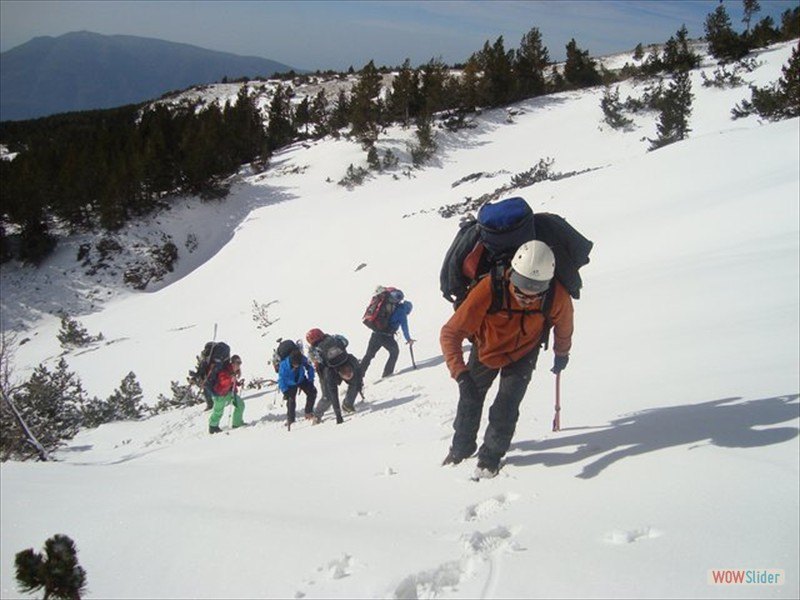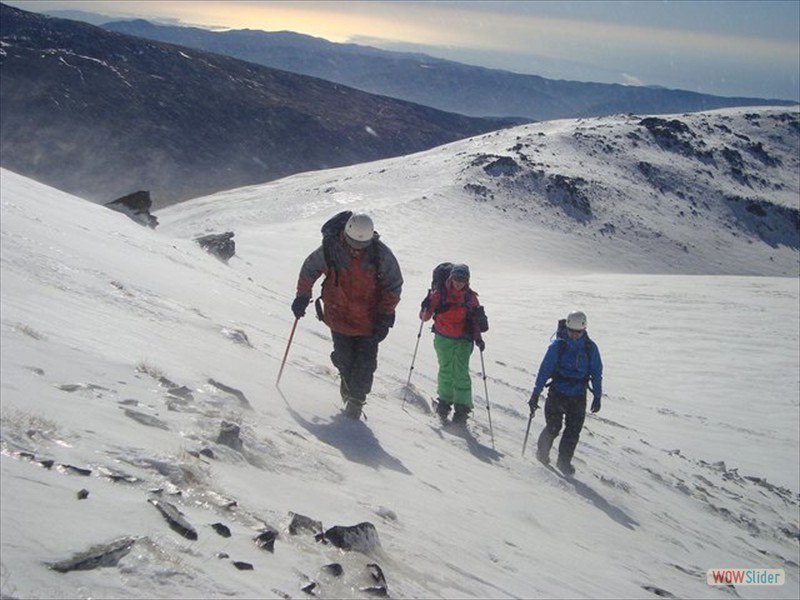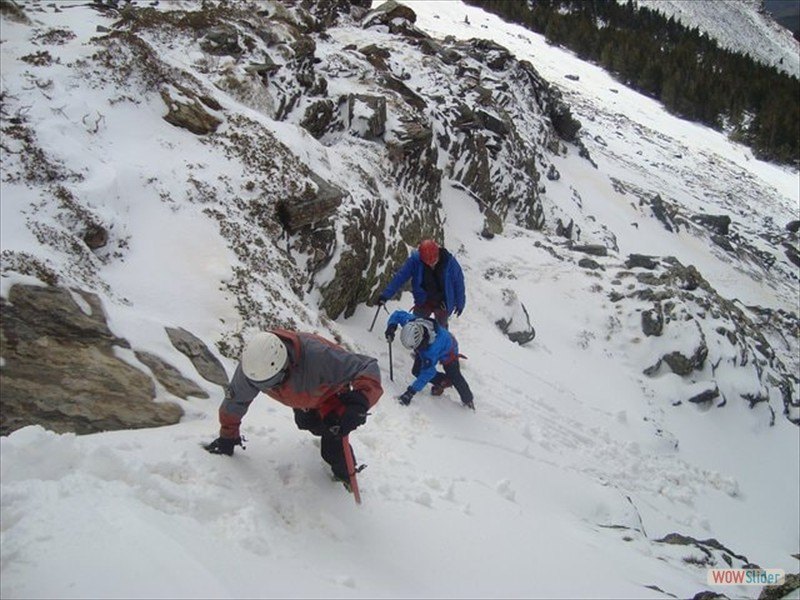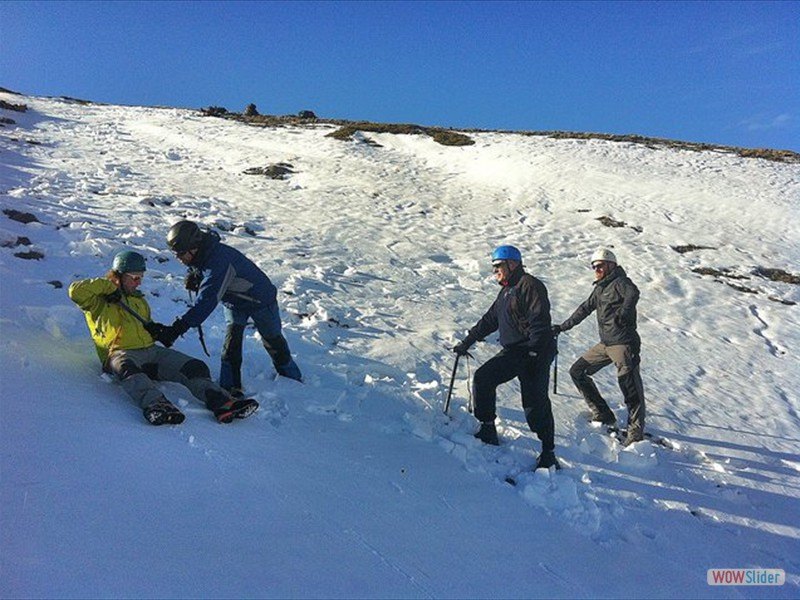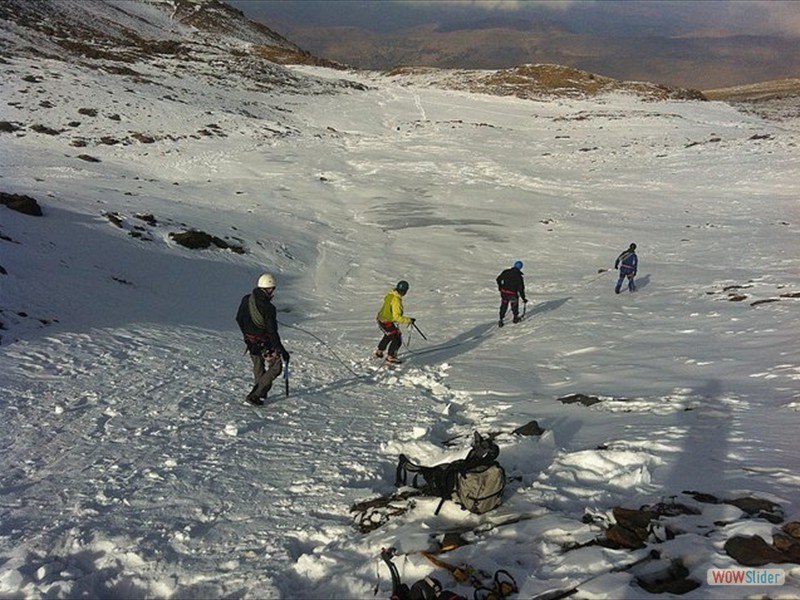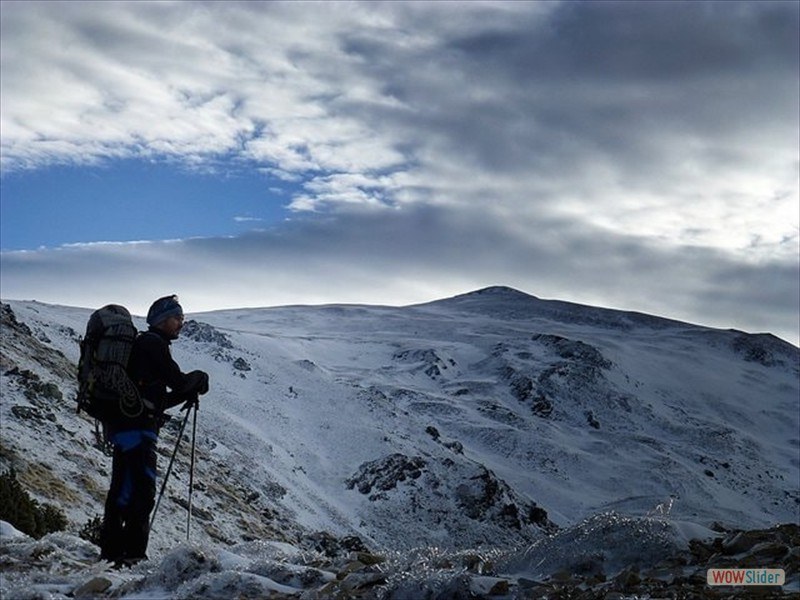 Dates & Prices
When?
Prices
Mountaineering Courses and PD routes
Group size (per booking):
(prices are per person per day)
1 person - cost €150
2 persons - cost €95
3 persons - cost €85
4 persons - cost €75
Classic Winter Mountaineering Routes (AD and above)
(1:2 ratio)
1 person - cost €220
2 persons - cost €140
Definition of "Group" - if you are booking a trip for 2 persons the 2 person rate applies, 3 persons - 3 person rate etc (not dependent on eventual total group size!).
Price includes:
Guiding
Backup vehicles
Gear hire - helmet, harness, crampons, ice axe
We have a limited number of boots and sizes available for guest use
N.B Guiding ratio for high mountain activities - no more than 4 to a guide.
Enquire via email or contact form
Transport (effective for all bookings after 1st July 2022)
The guiding price above does not include transport. Due to rising energy and fuel prices we do not want to be constantly changing guiding prices to reflect transport costs. We want to be honest and open about our price structure.
Clients have two options:
NO COST OPTION - Pick up/drop off our guide in Lanjaron or a venue to be agreed. Use your own transport to and from the start/end of activity.
COST OF FUEL OPTION - Our guide will drive you to/from start/end of activity in one our own vehicles. Applicable costs are:
Capileira, White Villages, Taha del Pitres €15
Hoya del Portillo €20
Sierra Nevada ski area €25
Granada area, Cumbres Verdes €15
Peñon de la Mata €20
Lecrin Valley €10
Jerez de Marquesado, Eastern Sierra Nevada €35
N.B For destinations not listed above we can easily work out a fuel cost
You may also be interested in?
High Altitude Expedition Preparation Sierra Nevada, Spain
Spains Sierra Nevada is a perfect location for preparation courses for expeditions to polar regions or the greater ranges with high altitude and remote mountains to use as a base
Mountaineering Alpine Ridges Sierra Nevada, Spain
Discover the year round mountaineering and scrambling potential of the Spanish Sierra Nevada alpine ridges. Big routes, big faces and incredible situations!
Winter Skills Mountaineering Courses, Sierra Nevada, Spain
Learn to travel safe in the winter mountains on one of our Winter Skills Mountaineering Courses based in Spains snowsure Sierra Nevada mountains
Alpine Introduction Mountaineering Course, Sierra Nevada, Spain
An Alpine Mountaineering Course based in Spains Sierra Nevada. For those looking for winter mountain ascents, alpine peaks, ice climbing, glacier travel and expeditions
Mountaineering Courses, Climbing and Via Ferrata Sierra Nevada, Spain
Guided mountaineering, winter skills and alpine introduction courses in Spains Sierra Nevada. Also Rock Climbing and Via Ferrata