Sierra Nevada (with or without) Guide
Routes, Maps & Inspiration for Self Guided Walking & Hiking in Spain's Sierra Nevada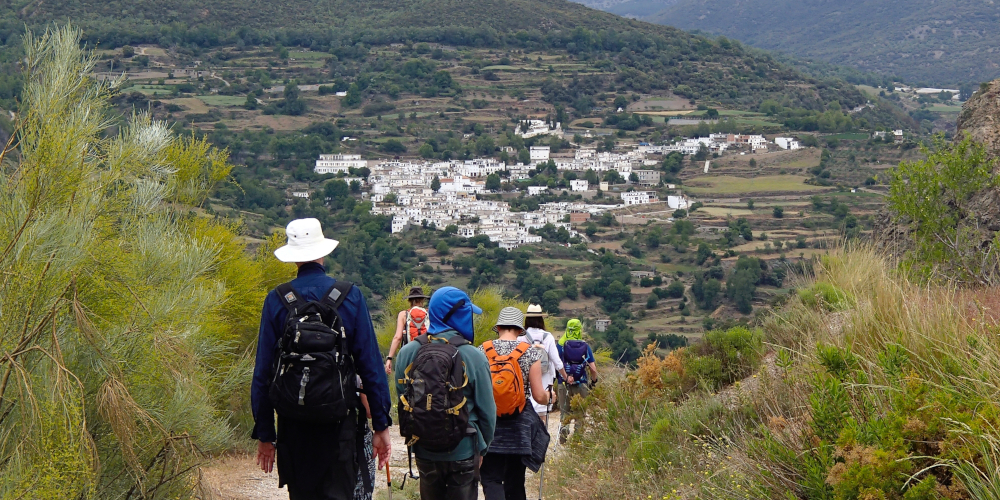 Circular walk in La Taha del Pitres
Circular walk through the beautiful area of the Taha del Pitres, Alpujarras. Gorges, acequias, quaint villages and big views!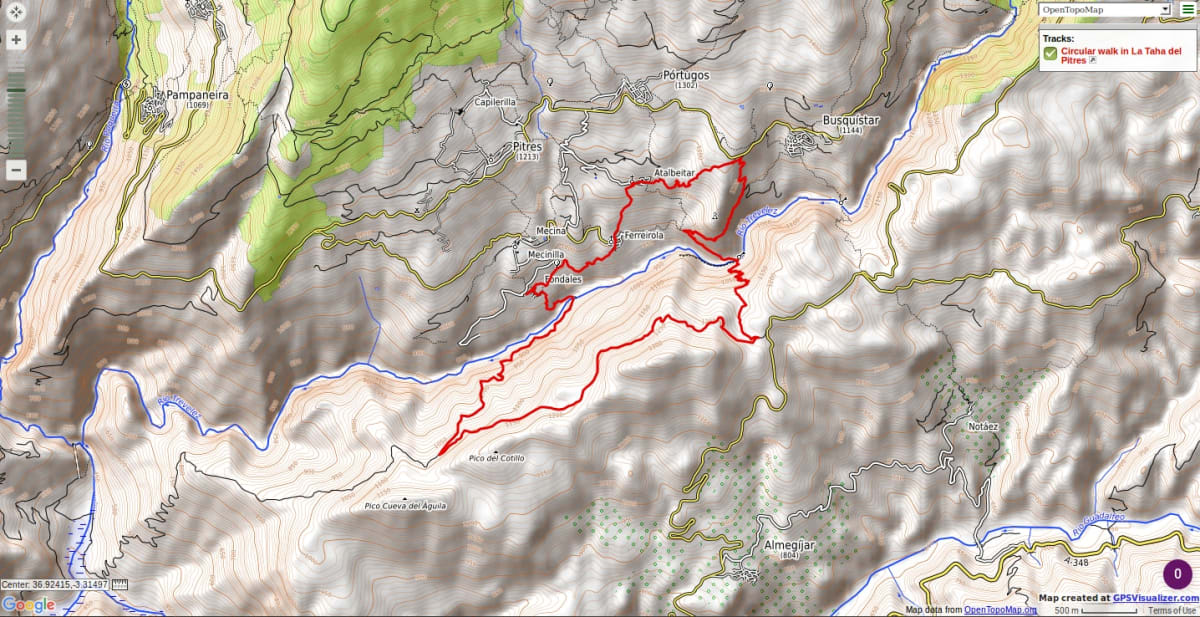 N.B This is an interactive map that opens up in new window
Access: Pitres, Alpujarras
Start: Fondales
End: Same as start
Route Description
A lovely drive up through the Alpujarras towards Pitres brings you to the Taha de Pitres region. This is an area characterized by small white villages, steep sided gorges and abundant flora and fauna.
Start at the lower village of Fondales. Drop down through a couple of small villages, where time seemingly has stood still, to the Rio Trevelez and cross by an old bridge before zig zagging up the steep hillside above. Follow a gently rising forest track east with extensive views to the southern Sierra Nevada.
A steep drop down on an old mule track, cross a river and climb up to the village of Busquistar. A return is made via a high path above the gorge through Atalbeitar to Ferriorola and onwards to the start point at Fondales.
There are options for shorter versions as can be seen from the map
Recommended map: Parque Nacional de Sierra Nevada 1:40000 www.penebetica.com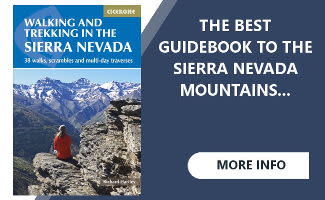 Want some help? Find a guide? CONTACT US
KNOWLEDGE BASE
Mountain database, refuges, altitude sickness, avalanche dangers, equipment lists, gear rental, FAQs etc
Information & resources
The company
Contact us via our Contact Page
[email protected]

Spanish Highs Tours Ltd
Company Number 09960909 Registered in England & Wales

Head Office: 41 Axholme Drive, Epworth, DN91EL, North Lincolnshire, UK. Registered Office: 20-22 Wenlock Road, London, N1 7GU, England
© 2019 sierranevada.guide